The short answer is 'Yes'! A 4K wedding video generally provides higher resolution and better image quality compared to HD (high definition). In technical terms 4K is the resolution of the video that it's filmed and edited in. It is measured in pixels (like photography) and most 4K formats are approximately 4000 pixels wide - around four times the number of pixels as HD resolution, resulting in sharper details, greater clarity, and more vibrant colours. My Sony cameras use the resolution 3840 × 2160 pixels.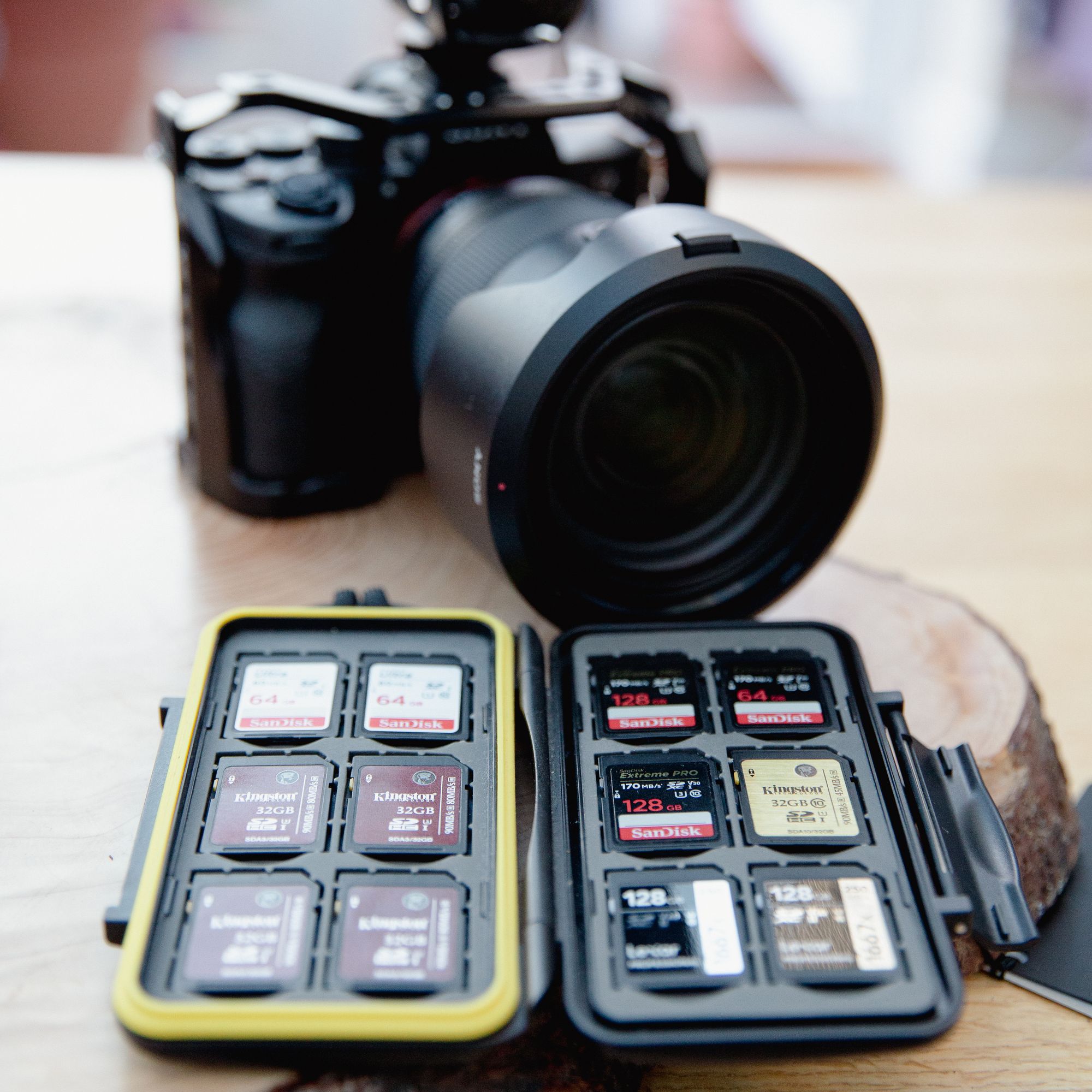 4K resolution helps future proof your wedding films
The increased pixel density in 4K videos allows for more precise capturing of fine details, which is particularly beneficial when capturing important moments in a wedding. The reason why I value it so much is because it helps future proof your wedding videos! Remember VHS? That video tape that needed rewinding and fast forwarding? In less than 50 years those have become redundant - most people no  longer have a VHS player. This is nearly true for DVDs too and that's less than 10 years ago! When I first started filming weddings back in 2013, I sent clients their films on DVDs and I bet most of them no longer have a DVD player. Having your wedding filmed in 4K means that in 20 years time you should still be able to watch them.
4K wedding films delivered via a private, password-protected streaming service
All films are now delivered via VidFlow.co. You will receive a personal link to a password-protected 4K wedding videos where you can download, share and stream each one. The best bit is that they also have an app which means you can watch on your 4K TV very quickly and easily. Imagine watching your special day on a big screen in the comfort of your own home with a glass of your favourite drink to celebrate!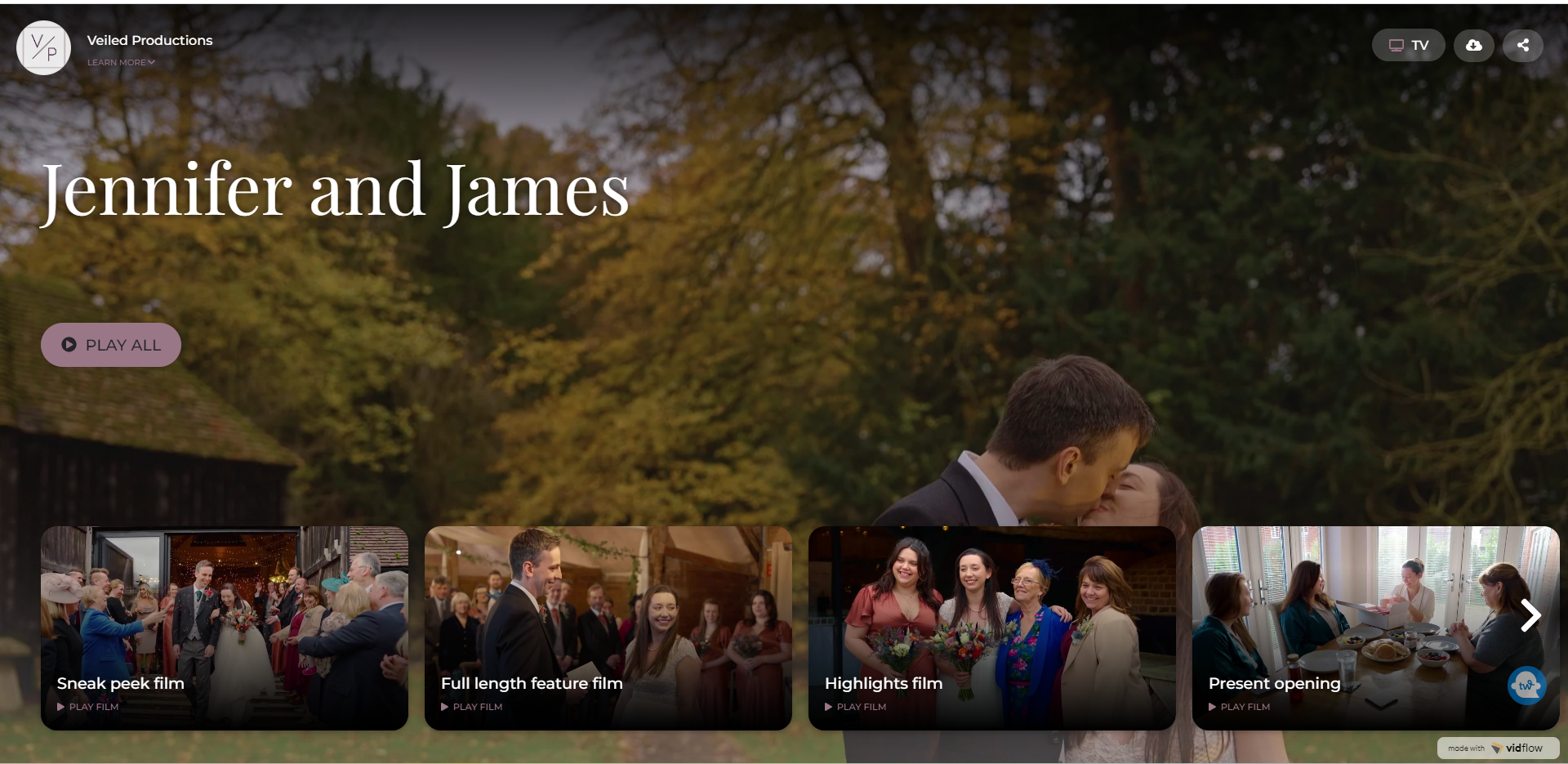 How much does a 4K wedding video cost?
My 4K highlights package is currently £2250 which includes:
one videographer (in most cases me (Rachel!) filming 4k footage all day - from preparations until the evening celebrations.
a 4K highlights film edited to one licensed song with all the best bits from the day  
formalities films edited with 3 camera angles - your ceremony (and speeches and first dance if you are having them!) in full with professional quality sound
My ultimate 4K package is currently £2950 which includes everything from the highlights package plus:
a 4K full length feature film including the formalities plus footage from the morning, afternoon and evening edited to music of your choice
a 4K sneak peek film up to 60 seconds edited within 3 days of your wedding
My exclusive 4K package is from £6500 which includes everything from the highlights and the ultimate packages plus:
a second videographer filming 4K footage all day - from preparations until the evening celebrations
5 vertical oriented films edited specifically for social media
guest messages filmed on the day edited into one film
a private showing of your wedding feature film at a cinema with family and friends
a private drink at your wedding venue prior to the day to discuss final plans
all films delivered on a personalised USB and case in addition to a private gallery online
I also offer a HD package and can tailor our packages, payment plans and optional extras to suit you.
Why is 4K wedding videography more expensive than HD?
There are many reasons why 4K is more expensive than similar HD wedding video packages:
Investment in 4K equipment and technology
Producing high-quality 4K videos requires specialised equipment, including cameras capable of shooting in 4K resolution, high-performance computer systems for processing and editing the footage, and storage solutions to handle the larger file sizes. I have invested in a Sony A7SIII camera and 24-70 mark II lens as my main camera to give the best quality and look to my wedding films.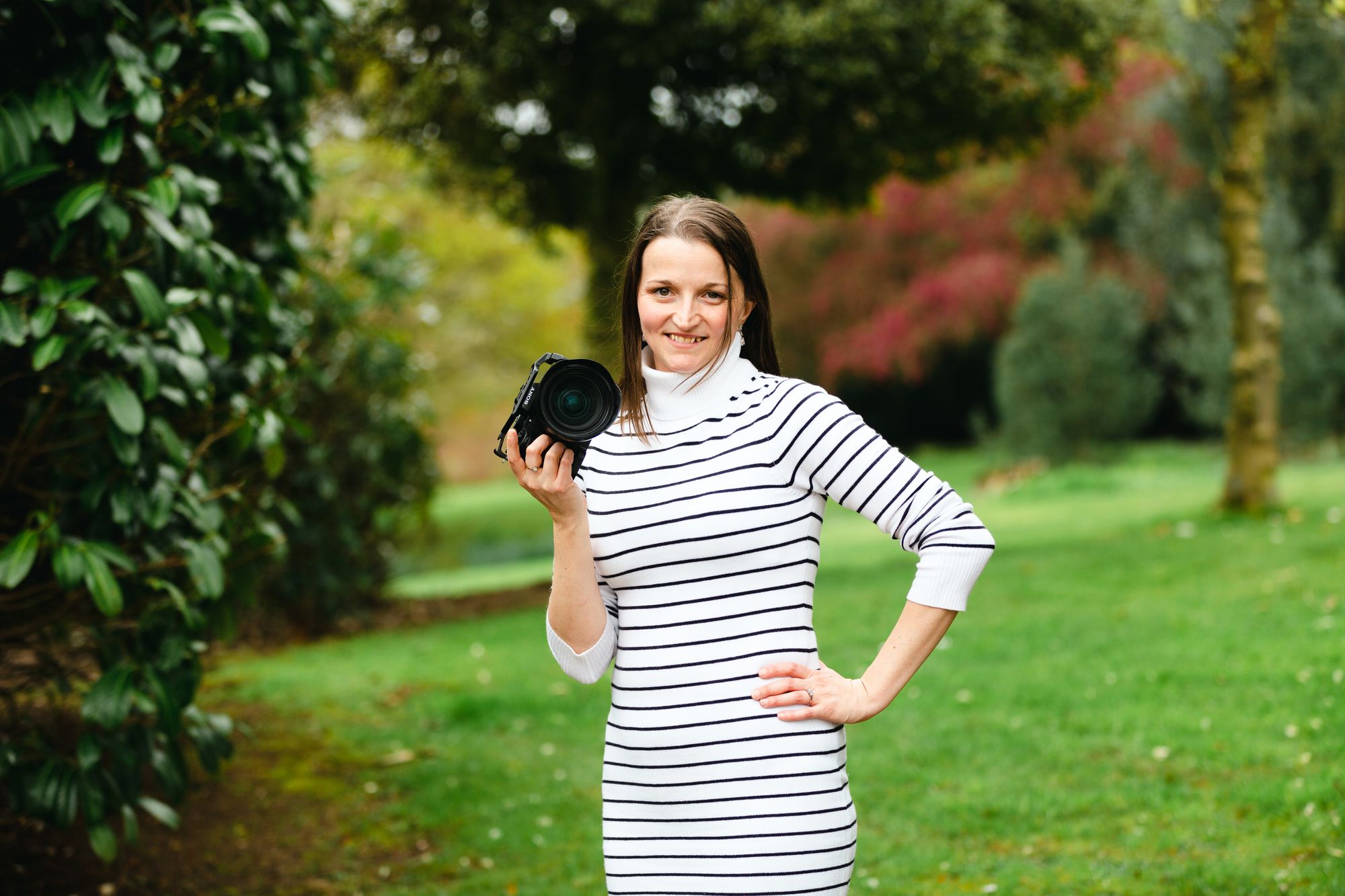 Production Workflow
Working with 4K footage involves a more complex and time-consuming production workflow compared to HD. The increased resolution means larger file sizes, which require more powerful computers and longer processing times during editing and post-production.
Skill and Expertise
Capturing and editing 4K footage requires a higher level of technical skill and expertise. I am now in my tenth year of filming weddings and last year in 2022, I perfected my skill in filming and editing weddings in 4K. I now understand the nuances of shooting in 4K, such as adjusting for increased detail, managing exposure, and maximizing the benefits of the higher resolution.
File Storage and Delivery
4K videos occupy more storage space than HD videos due to their larger file sizes. I have invested in robust storage solutions to accommodate the increased data requirements for my editing computer. Additionally, delivering 4K videos to clients often involves higher bandwidth and more substantial media transfer capabilities, which can contribute to additional costs. We now have superfast fibre broadband via Gigaclear which means I can upload 4K films much faster than previously able.
Ready to make the best investment for your wedding? Use the contact page to find out if we're free on your chosen date.