Abbie and Brett's wedding at St Peter's and St Paul's church in Chatteris was such a happy occasion followed by a beautiful reception at The Old Hall near Ely. They contacted us after watching Natalia and Mark's wedding film last year and we were thrilled to be part of their special day too.
Kind words
We have watched both and we are absolutely in love with them both. They are truly amazing! The highlights are perfect and I swear, I'm constantly finding myself watching them!
We couldn't have asked for more, so thank you!
Abbie and Brett
Old Hall Ely wedding videographer Veiled Productions presents Abbie and Brett's wedding highlights film
Bridal preparations at home
The day started at home in Chatteris with Abbie, her bridesmaids and her parents getting ready. Joely of Joely Richardson Makeup Artist styled the girls make up beautifully. It was a fun morning with Ryan Jarvis of Ryan Jarvis Photography and Abbie's Dad making lots of jokes!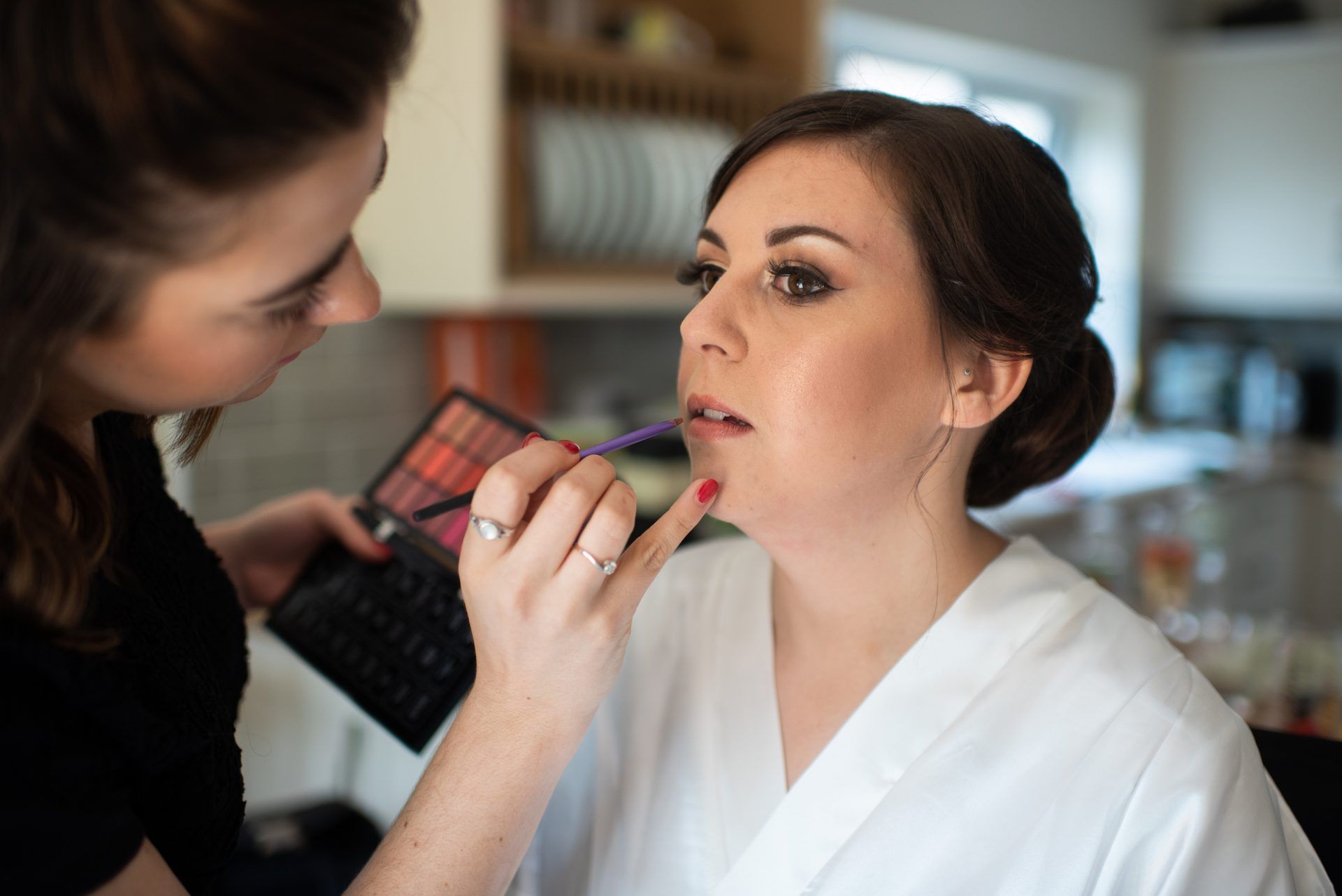 Abbie's beautiful flowers by Corrine Turner Floristry smelt gorgeous and we loved the tribute photographs attached to the bridal bouquet. Corrine did the flowers for Natalia last year too and seeing her again reminded us of Natalia's Mum crying every time she looked at the bouquets! A true testament to how talented Corrine is.
Emotional church ceremony at Chatteris Parish Church
We knew the ceremony was going to be very special when Brett struggled to hold it together waiting for Abbie to arrive. Their love for each other is so strong and everyone can feel it. The happy tears were followed by lots of happy laughs when they sang the most upbeat hymn we've ever heard! We love it when couples make the wedding ceremony personal to them.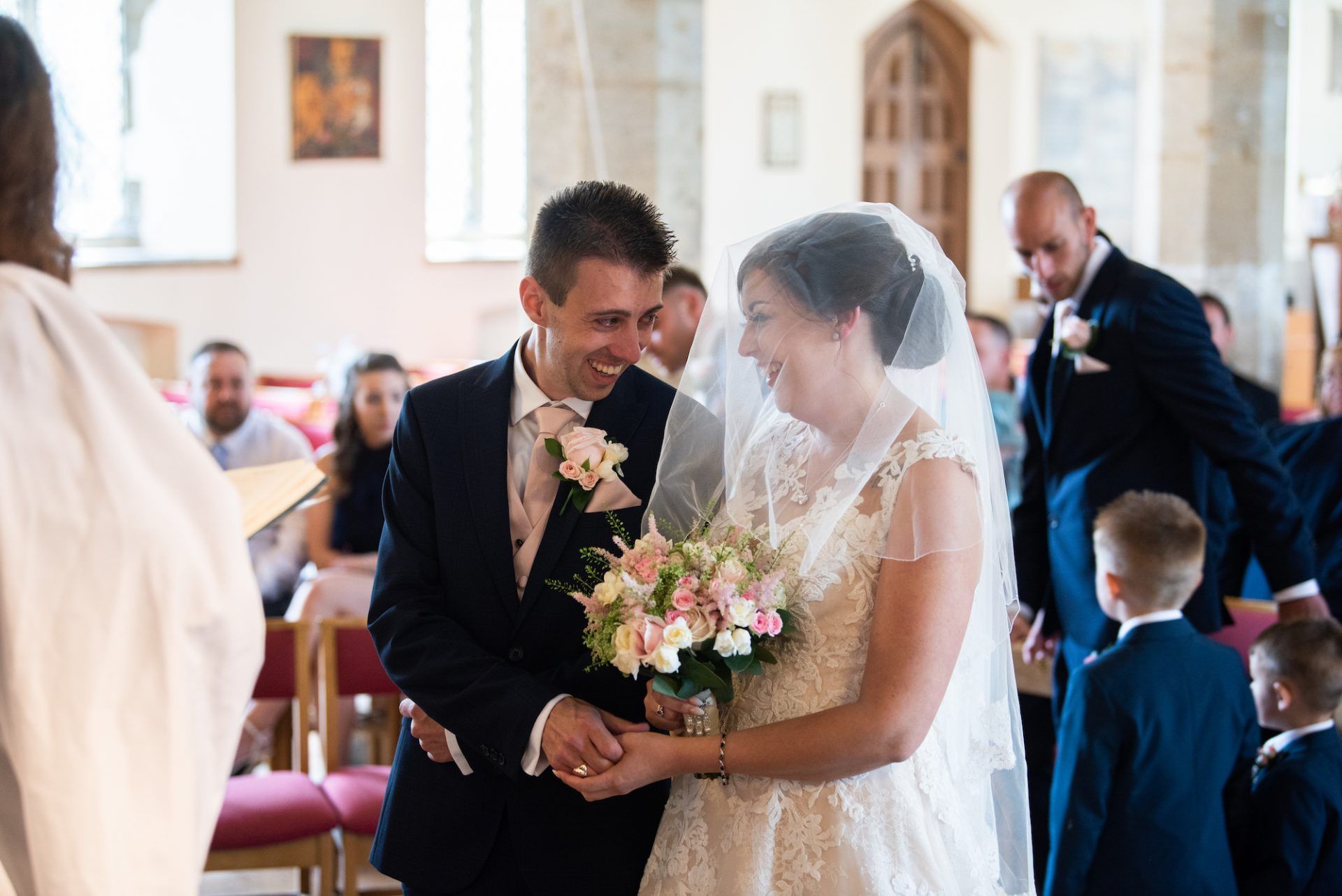 A fun wedding reception at The Old Hall Ely
We'd not filmed at The Old Hall before and so I went to visit ahead of Abbie and Brett's wedding and was very excited seeing the gorgeous house and marquee. The team are lovely too and work tirelessly to make sure everything is perfect for the couple, their guests and suppliers alike.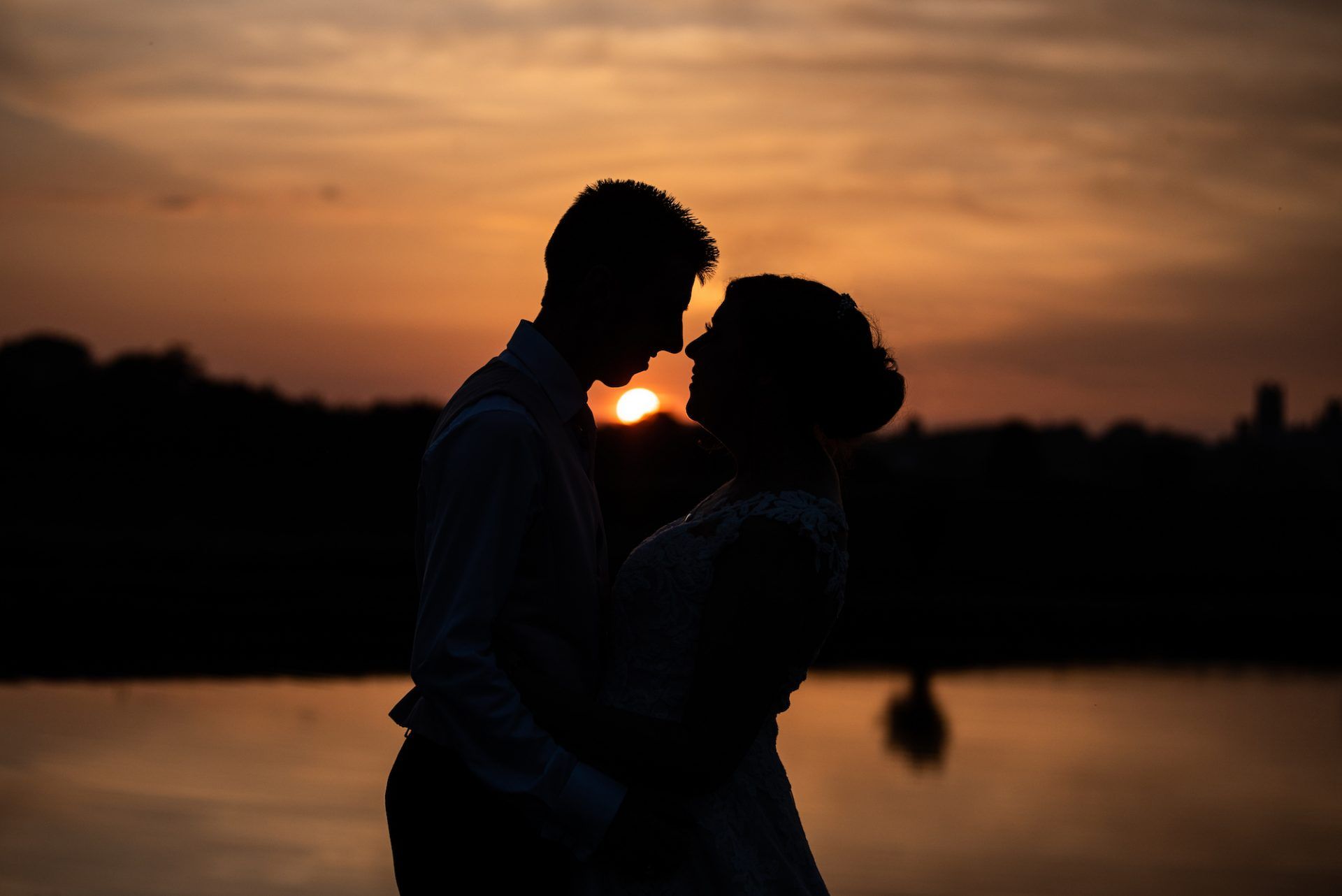 The grounds are stunning with the most incredible view of Ely Cathedral. A wedding with an epic sunset at the end of the night is always the dream and we were certainly very lucky this day. The surroundings, the sunset and one of the happiest couple's ever made for the most beautiful footage and photographs.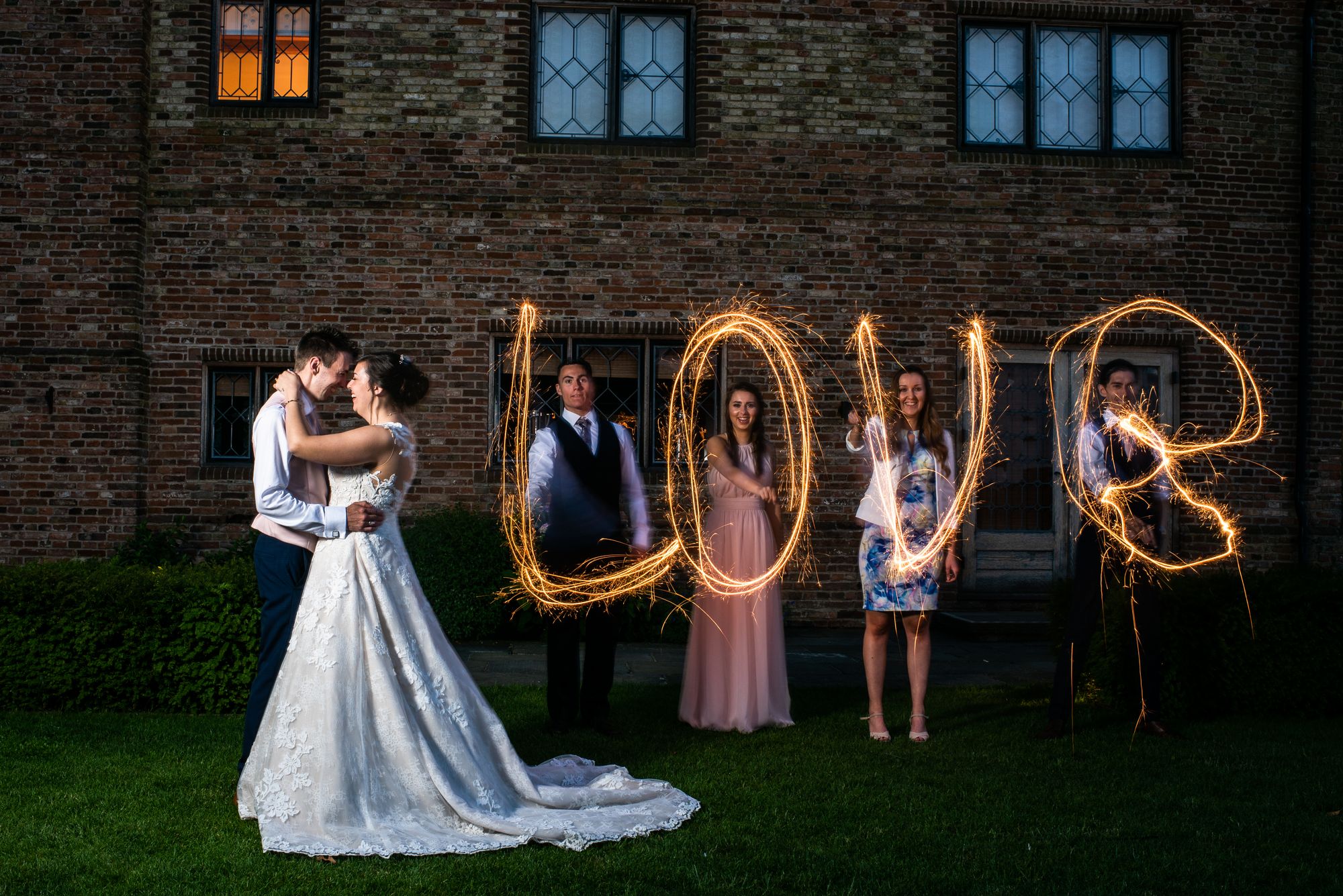 Cambridgeshire wedding videographer
Veiled Productions films fun, climate friendly 4K wedding videos across Cambrideshire for modern, guest focused couples. Based near Banbury in Oxfordshire, Rachel from Veiled Productions is centrally located within England to film weddings in Oxfordshire, Northamptonshire and across the south of the country.
Thank you so much for having us Abbie and Brett. Wishing you a lifetime of happiness together with lots more happy tears and laughs.
Getting married at Old Hall Ely and looking for a wedding videographer?
Ready to make the best investment for your wedding? Use the contact page to find out if we're free on your chosen date.