We've met Shelly from La Belle Wedding Cake Company many times now and are always impressed by her beautiful cakes. When it comes to cakes our efforts extend to a Victoria Sponge or a big fat chocolate cake so we've got no idea what's involved in making these spectacular wedding cakes. Luckily for us Shelly has shared with us an insight into her world of cakes – thank you!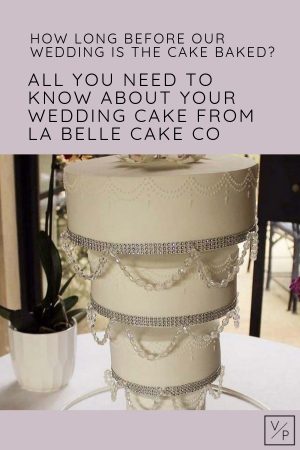 WEDDING CAKE CONSULTATION
What is the process you go through when designing a cake with a couple?
We invite all our clients to our studio for a design and taste consultation. Prior to the consultation we encourage our clients to have a think about the style of cake they are looking at and bring along any ideas they have.

At the consultation as they are browsing our images we can pick up subtle vibes at the direction they are heading in. We write up some ideas and if they chose to go ahead with us they are sent a detailed sketch. We are very flexible though and allow our clients to make changes to their designs anything up until 8 weeks prior to the wedding.
WEDDING CAKE BAKING TIMES
How long before the wedding do you bake the cake?
We bake all of our cakes fresh the week of the wedding. For a Saturday wedding, the cake is baked Wednesday, covered and iced on Thursday, ready for viewing on Friday.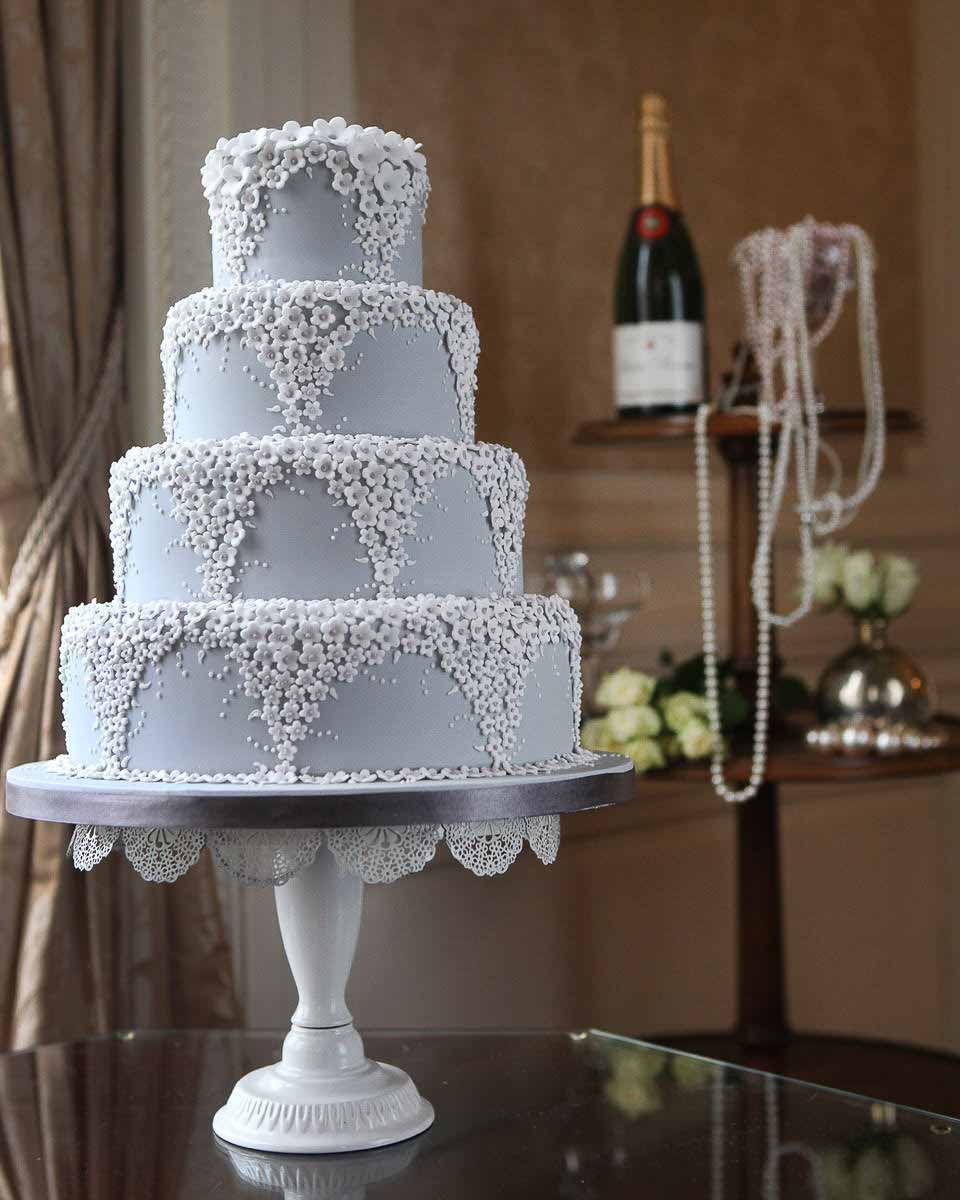 What kinds of ingredients do you use for your cakes?
We only use the best fresh ingredients. We don't use any additives or preservatives in our cakes.
DIETARY REQUIREMENTS
Can you cater for dietary requirements if couples are looking for gluten free or vegan friendly cakes?
We think that everybody should be able to enjoy a piece of cake on their wedding day so we are able to offer our couples – gluten free, egg free, dairy free, vegan, nut free. If it's a situation where perhaps one or two of the guests have allergies we can also offer individual cupcakes for them to enjoy.
WEDDING CAKE DELIVERY
Do you deliver the cake to the venue or do the couples need to collect it prior to the big day?
We deliver and set up all of our wedding cakes directly to the venue on the wedding day. For us it is a fundamental part of the service that we offer – ensure that the couple has a stunning wedding cake waiting for them when they reach their reception.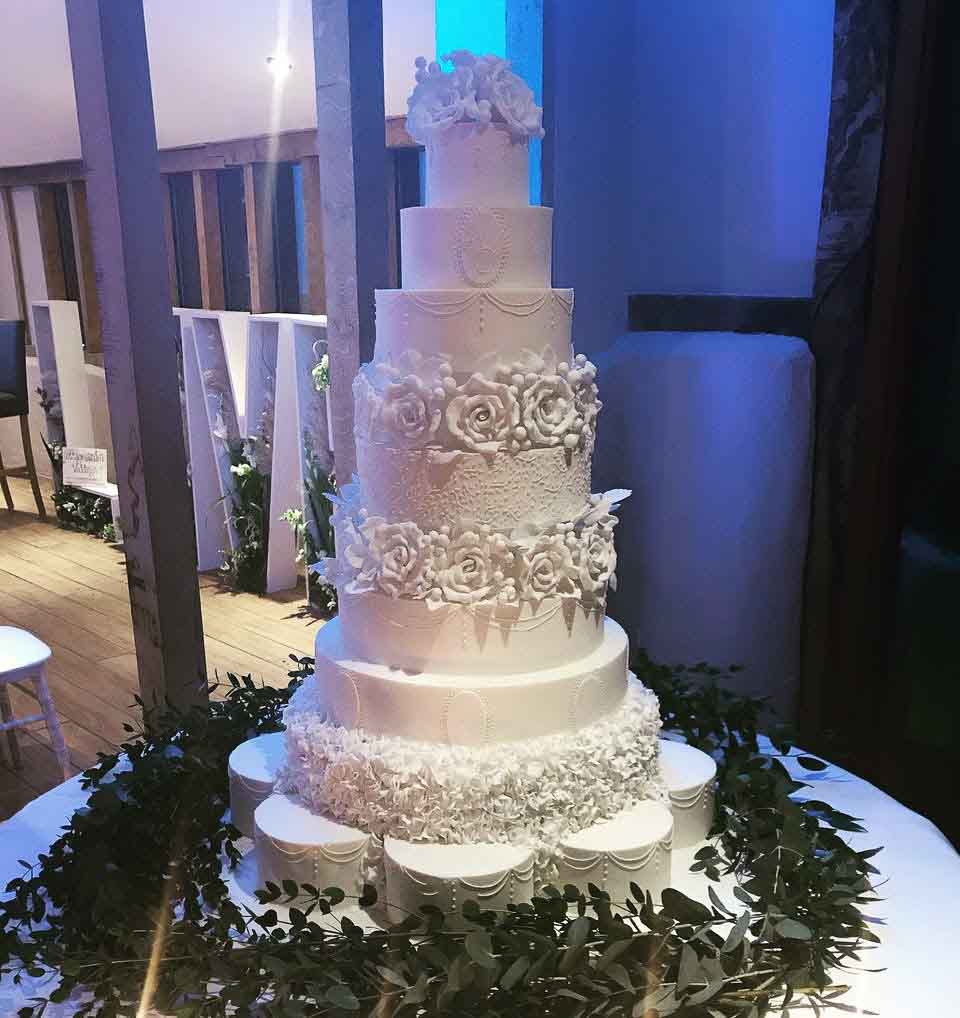 What's been your favourite wedding cake to make so far?
It is hard to choose an individual wedding cake as they are all special; however one does stand out for allowing me to push my boundaries and that would be the hanging chandelier cake.
We were delighted to receive this review after the wedding: Michelle & her husband fitted us in for an appointment last minute, we were running late and they hung around for us. When we arrived there were freshly baked cake samples for us to try – completely unexpected! The design of cake we wanted was an upside down hanging chandelier. Many cake companies did not want to accept our business due to the challenging nature of the design. However, Michelle was super excited and practically jumping up and down celebrating the opportunity to make our wedding cake! Amazing couple, would definitely recommend in the future and will return should I need any cakes in the future. Thank you so much Michelle x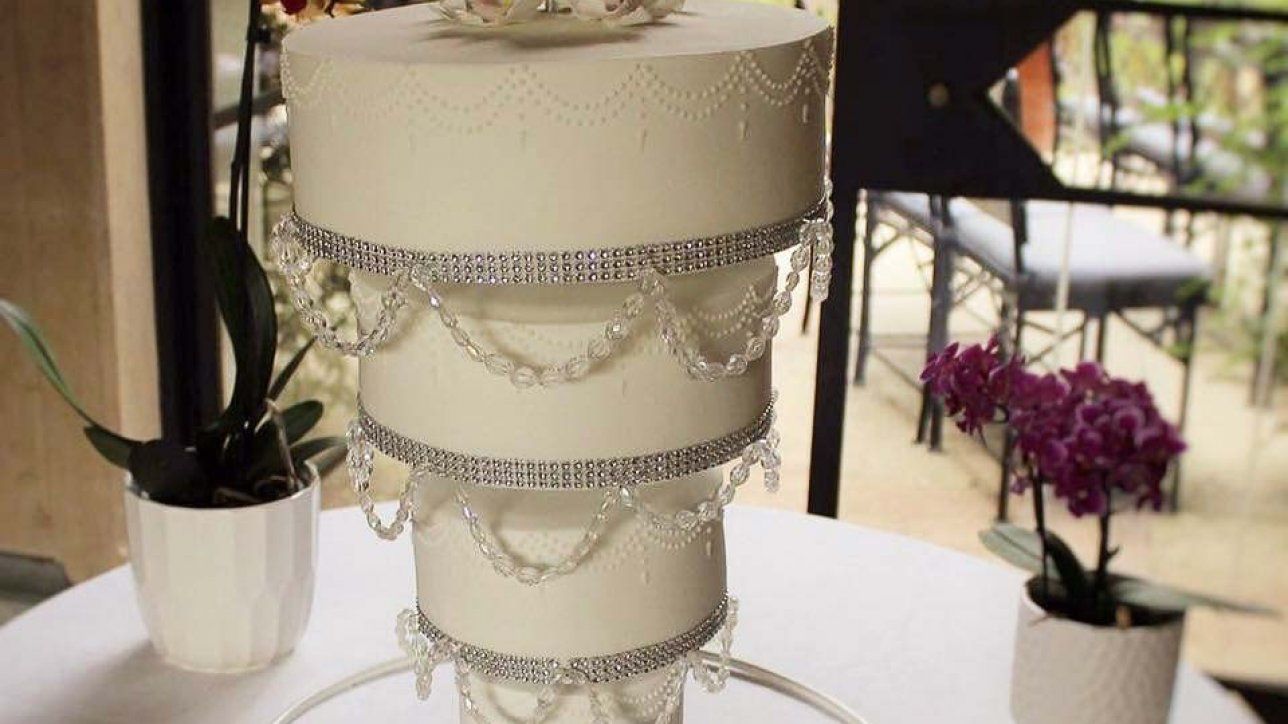 What's the best way for couples to contact you?
The best way for couples to contact us is via email at

[email protected]

– They can also contact us via our website at www.labellecakecompany.co.uk
Ready to make the best investment for your wedding? Use the contact page to find out if we're free on your chosen date.