Last Summer, I was lucky enough to be involved in the production of Lovers Lane short film, written and directed by Ben Verrall. I worked closely with Ben when I worked in London and was thrilled to be working with him and the crew again. The days filming were brilliant, we had great fun. I took still photographs for Ben to use for promoting the film as well as some behind the scenes footage. Here is the trailer, created by Toffee Hammer Productions!
At the weekend we went to the first private screening of the film in Lewes, East Sussex, where Lovers Lane is set. The final edited film is wonderful to watch! It was great to see the cast and crew again and I couldn't resist asking Ben some questions…
THE IDEA
WHAT GAVE YOU THE IDEA FOR THE STORY BEHIND LOVERS LANE AND FRANKIE AND GEORGE?
Frankie and George are in a well-established, long term relationship and are bored. They love each other – but, at the beginning of the story, appear to have forgotten this. In a way Lovers Lane is a standard boy-meets-girl romance – a film about falling in love. However, the twist is that the couple in question have already been boyfriend and girlfriend for many years.

I had wanted to make a short film for some time – and had written several scripts. However, these were all quite ambitious and likely to cost a lot more than I could budget for (in terms of time and money). So I set myself the task of writing within my means: 2 characters, 2 locations and 2 days filming… what story could I come up with within these creative constraints? The stories I love – in film and other forms of fiction – are those that deal with the comedy and tragedy of everyday life. I think the ordinary can be extraordinary, and I wanted to write something that a lot of people could relate to: because it is, well, 'normal' I suppose. The challenge then, was to write two characters an audience would care enough about to sustain a short film.
HOW LONG DID IT TAKE TO CREATE FROM THE MOMENT YOU HAD THE IDEA TO COMPLETELY FINISHING THE FINAL FILM?
I think about 6 months. The script took a few days. The process of filming was very efficient – we completed the film in 2 days. This was partly because I was working with a well-established team of people (the crew were all used to working with me on corporate films) – and a lot to do with the preparation the actors had put in. Pre-production took longer – casting properly takes time, so does getting permissions to film. The majority of time was spent in post-production. I edited a first cut in a few hours (while all the footage was still fresh) – and then let it be for a few weeks while I did other work. This allowed me to cut it down without being too precious. I think about 3 minutes in total was shaved from the first 'as written' cut by the time I had finished with it.
THE ACTORS
WHY DID YOU CHOOSE TOM AND LUCY TO PLAY THE MAIN CHARACTERS?
We were filming in our house and while we spent a good deal of time set-dressing, the basic set was fixed. One of the criteria for choosing actors then was: could they believably live in our house? Of course, there were other criteria – Tom and Lucy are both terrific actors, and this came across in their auditions. They also 'matched' in terms of on-screen chemistry. Although there is no science behind casting – you have to go with your gut a lot of the time – we saw so many talented actors during the audition process, that if we hadn't had some measures for choosing we would have been stuck. I will also say that when we met Tom and Lucy it was clear they were going to be great fun to work with and 'got' the script completely.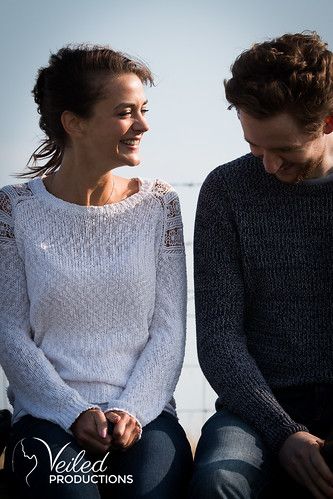 WHAT WAS YOUR FAVOURITE MOMENT WHEN CREATING THE FILM?
I enjoyed every minute on location. It was a huge pleasure to effectively have a bunch of friends over to our house to play. Of course, film-making requires a lot of serious concentration – but I also think it should be fun for all involved. I like to work with people who take the process of film-making seriously and are able to see the joy of it as well. Film-making is all about collaboration. As a writer and director you are only as good as your team. Another huge high for me was hearing James Reynolds' original soundtrack for the first time. His beautiful, simple piano score transformed the film for me. Hearing how a composer responded to the story brought a new texture to the film.
HISTORY
HOW LONG HAVE YOU BEEN CREATING SHORT FILMS AND FILM PRODUCTIONS?
Film-making has been my main interest from a very early age – so I honestly can say I have been making films since I was about 8 (using Super 8 film – or the borrowed video camera during the holidays from my dad's school). I went to film school when it was still mainly an analogue process – and my graduation films were shot on Super 16mm and edited on Steenbeck.

I wanted to continue making fiction films when I graduated – but the cost of film-making was much higher in those days; and I also had student debts to pay off. I worked in television, and then making corporate and educational films. I feel privileged that I have always earned my living writing and making films but I have now got to the stage where that original itch – to find an audience for my own stories – needs to be scratched. Lovers Lane is the first of what I hope will be many films – both short and feature length. I am still working for clients – and delivering the same level of quality to their stories as my own – but I am determined to devote time to art as well as craft.
YOU PUT ON A PRIVATE SCREENING OF LOVERS LANE, HOW DID THAT GO?
The reason for making films at all is to have an audience watch them. It is great that you can put your films online now. However, I have not done this with Lovers Lane yet as I am entering it into film festivals. An online audience is very different from a cinema audience: films are meant to be watched in company.

I wanted to see and hear how an audience reacted to the story. In part because I believe in the film and it is nice to celebrate the contributions made by everyone; but also to learn for the next script, the next film.

I think the screening went very well. It was amazing that so many people came along on a damp Saturday to show their support. It was a very diverse bunch of people – and, while undoubtably friendlier than some audiences might be, the overall impression I was left with was that people were engaged by the story and believed in the characters of Frankie and George.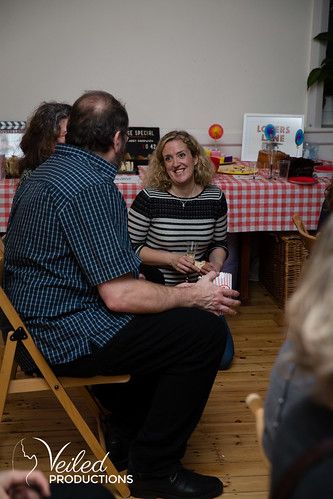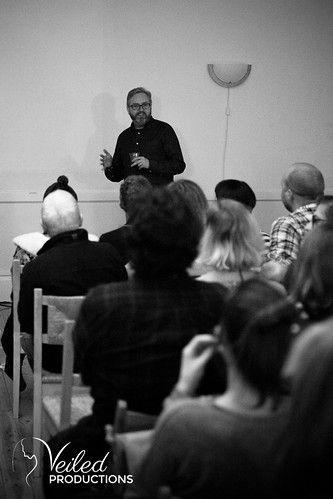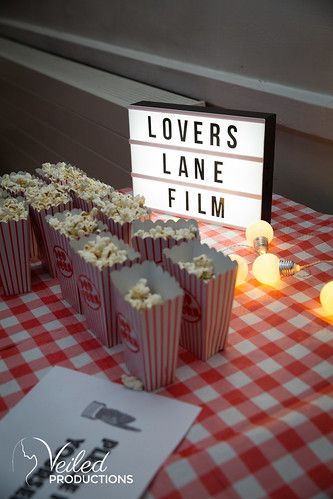 ARE YOU PLANNING ON MAKING ANY MORE FILMS?
Absolutely. I am developing two feature films scripts, and plan to make a new short film later this year.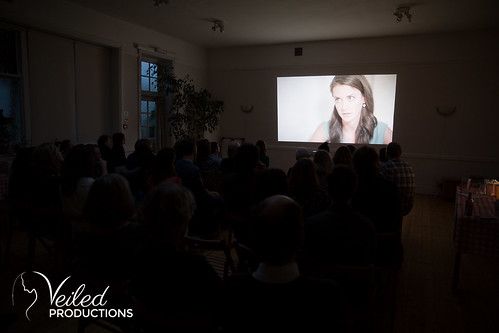 WHAT WOULD BE YOUR BEST PIECE OF ADVICE TO SOMEONE HOPING TO MAKE A SHORT FILM IN THE FUTURE?
Just do it! I feel like I procrastinated for too long before just putting the effort in and getting something made. Anyone with an iPhone and an idea can make a film. It doesn't have to be a masterpiece, or have cinema production values… I wanted to make something that reflected the best of what I can do. In terms of professional production values and I couldn't be more pleased with Lovers Lane. I also learned SO much from the process and can't wait to use what I have learned to good use in the next film.
Thank you so much for sharing your insights into Lovers Lane, Ben. Thank you so much for involving me – it was brilliant! As Lovers Lane is being entered into film festivals it isn't available to watch online. Here is the making of film!
Planning your wedding videography?
Ready to make the best investment for your wedding? Use the contact page to find out if we're free on your chosen date.