A wedding reception at The Great Barn in Aynho has some real wow-factor. The beautiful barn, gardens and surrounding countryside makes for a gorgeous setting for your special day. Christina and Dan's wedding day was no exception. We were blessed with the sunshine and the amazing views made for some gorgeous footage in the evening. Hearing what our couples think of the films is why we do what we do and seeing this on Facebook made our day!
"Thank you so much Veiled Productions for our amazing highlights film! We hope everyone enjoys watching it."
Daniel Fell
We met Christina and Dan after filming Jess and Liam's wedding day. Photographing their engagement shoot was wonderful and we could tell their wedding day was going to be very special. They talked about not liking having their photos taken but we think they are naturals!
Bridal preparations at The Cartwright Hotel
The wedding day started filming the bridal preparations at The Cartwright Hotel in Aynho. Christina's very talented bridesmaid styled her makeup and she looked beautiful. Their flower girl stole the show trying on Christina's shoes too, so cute! One of our favourite moments in the morning was Christina opening a present from Dan – a bracelet with a note that was a complete surprise, they'd said they weren't going to exchange gifts.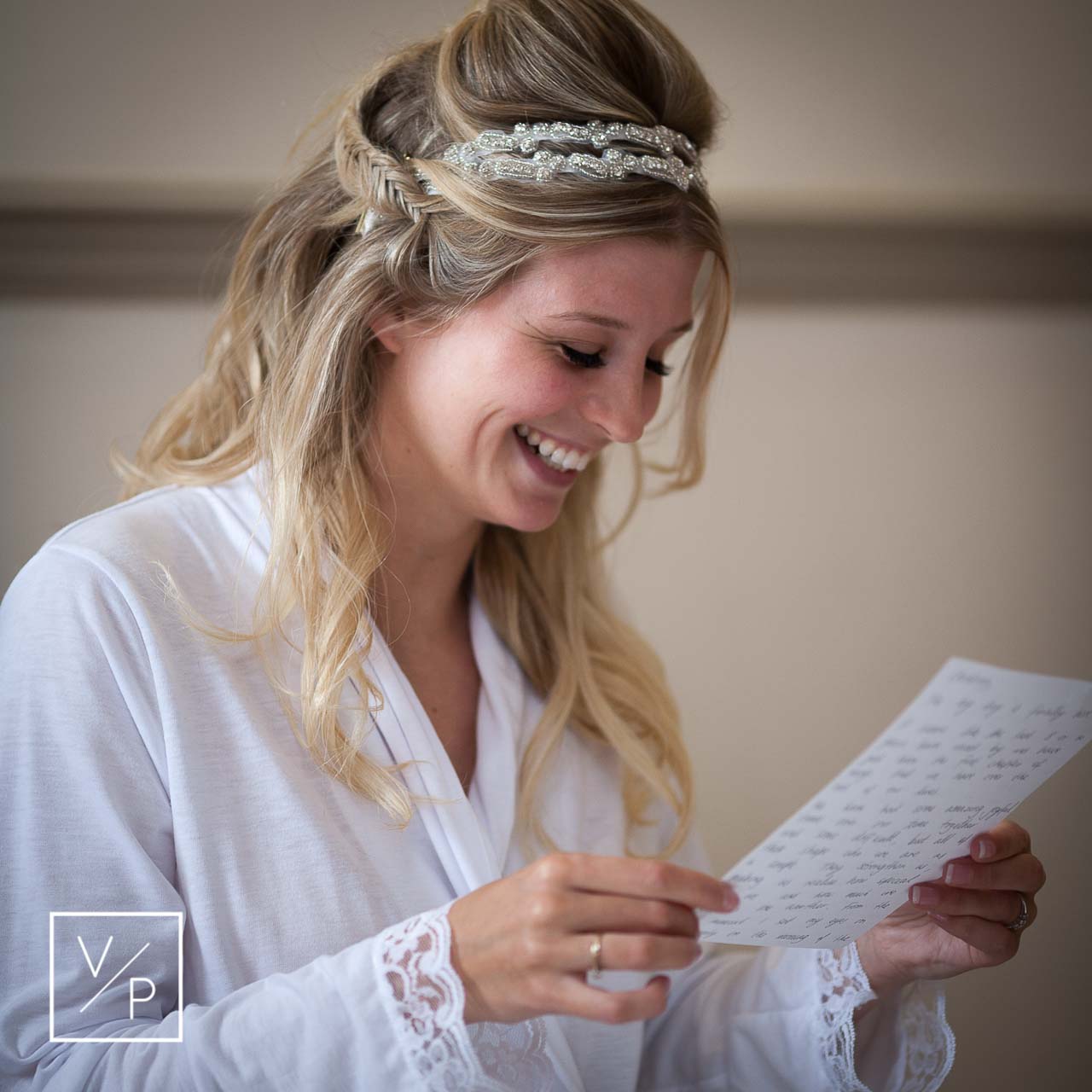 Wedding ceremony at St Clare's Roman Catholic Church in Aylesbury
The ceremony itself was wonderful. Father John was so welcoming and the readings and service so special for Christina and Dan. After the vows and exchange of rings Dan was called upon to kiss the bride resulting in some giggles and applause from the congregation. Once the new Mr and Mrs Fell walked down the aisle we took some formal family photographs outside the church. My favourite is with Christina and her grandad who didn't stop smiling all day. As a videographer I love capturing these moments most of all as I know they will be treasured for years to come.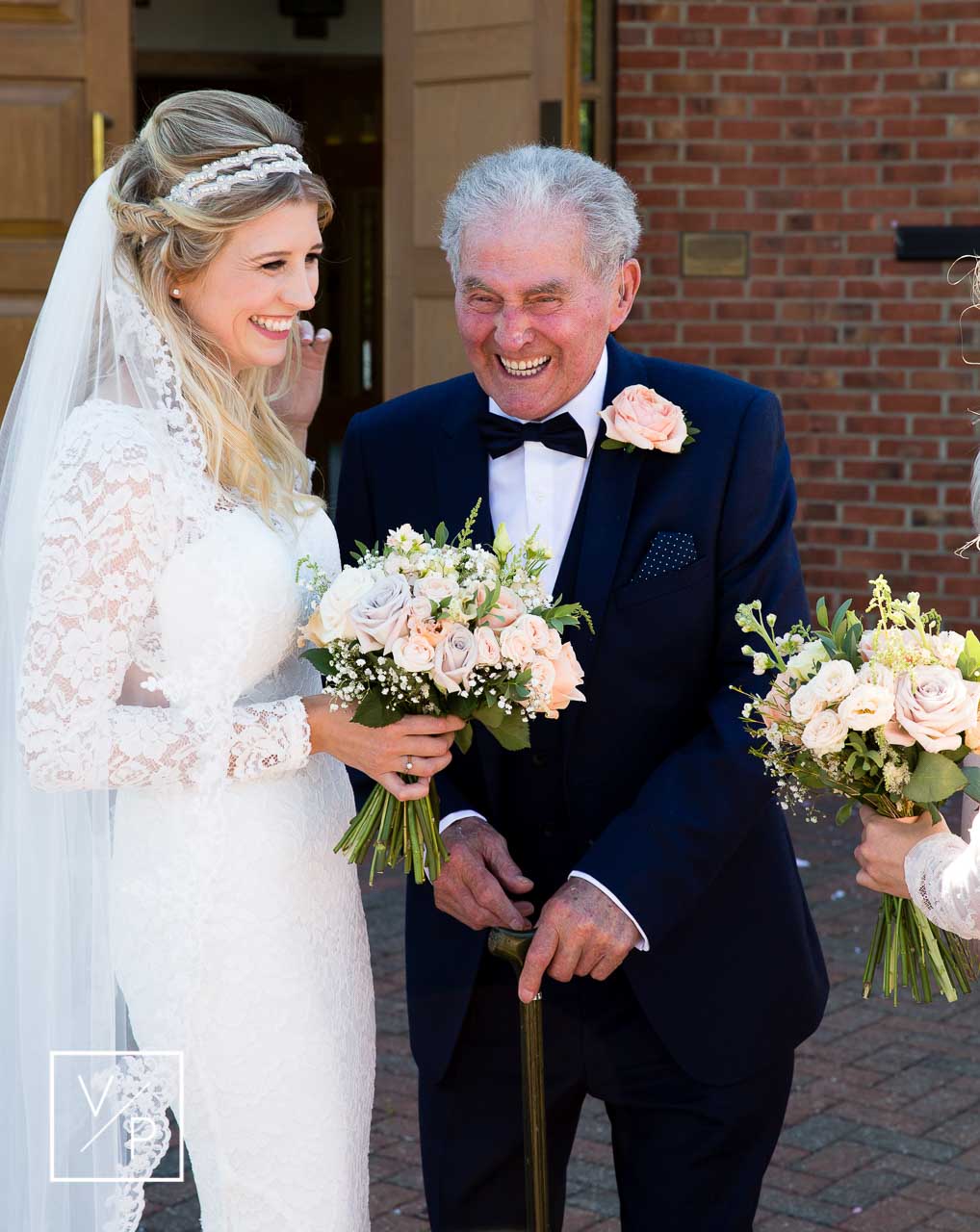 Christina and Dan's wedding reception at The Great Barn in Aynho
After waving Christina and Dan off in the car we also headed back to Aynho for the celebrations to begin! We took some formal photos in the gardens which were lots of fun with some rogue confetti and the groomsmen nearly dropping Dan. The speeches were great with Dan telling everyone the proposal story. This is a summarised version but we definitely think it's worth sharing! After bottling it a few times he was so nervous he ended up holding out the box without saying anything. Christina just said "Is this…?". Dan nodded and Christina burst into tears! Obviously, we loved it and so did everyone in the room.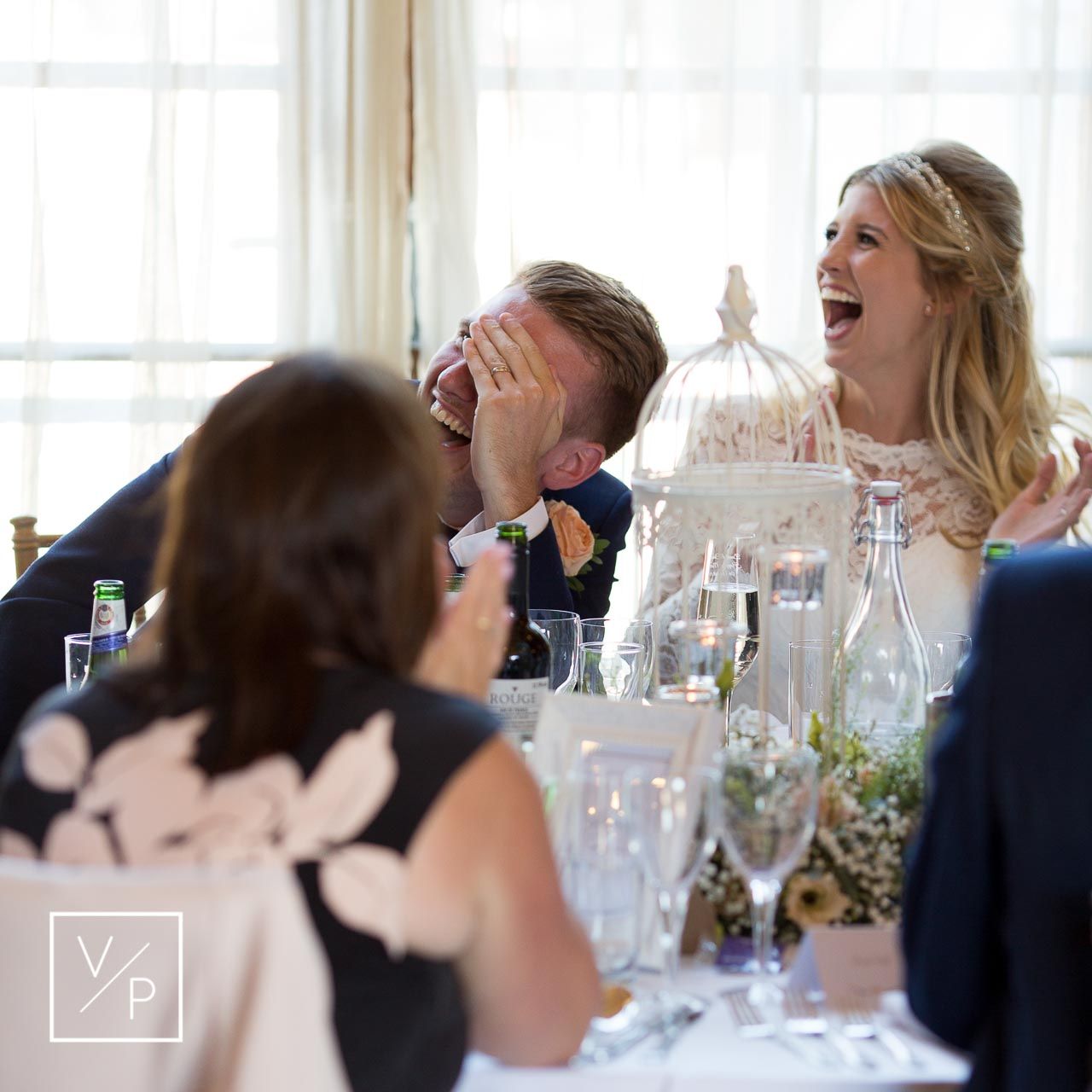 The evening fun
Following the speeches Christina wanted to throw her bouquet. When The Great Barn team suggested we stand on top of the bar to get the shot we jumped at the chance. The view was fab and it consequently made for such amazing footage and photos.
Whilst the guests had fun in the photo-booth we snuck away to take some sunset shots with the newlyweds. Amongst the golden wheat in the surrounding fields, Christina and Dan reflected on their day.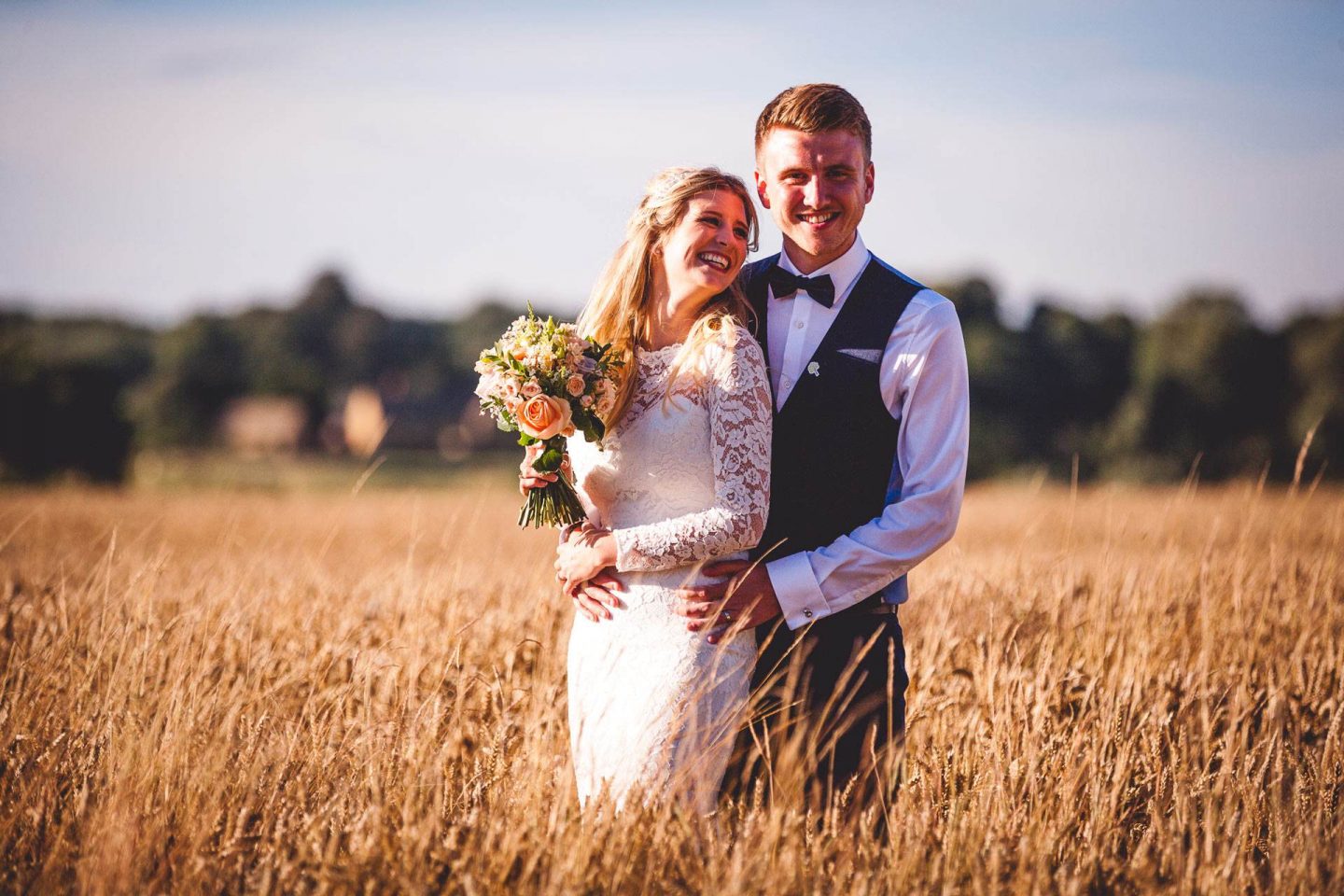 We love these moments because they are so natural and look stunning as the sunsets. The first dance saw their flower girl steal the show again joining in the dancing and carrying Christina's bouquet, gorgeous!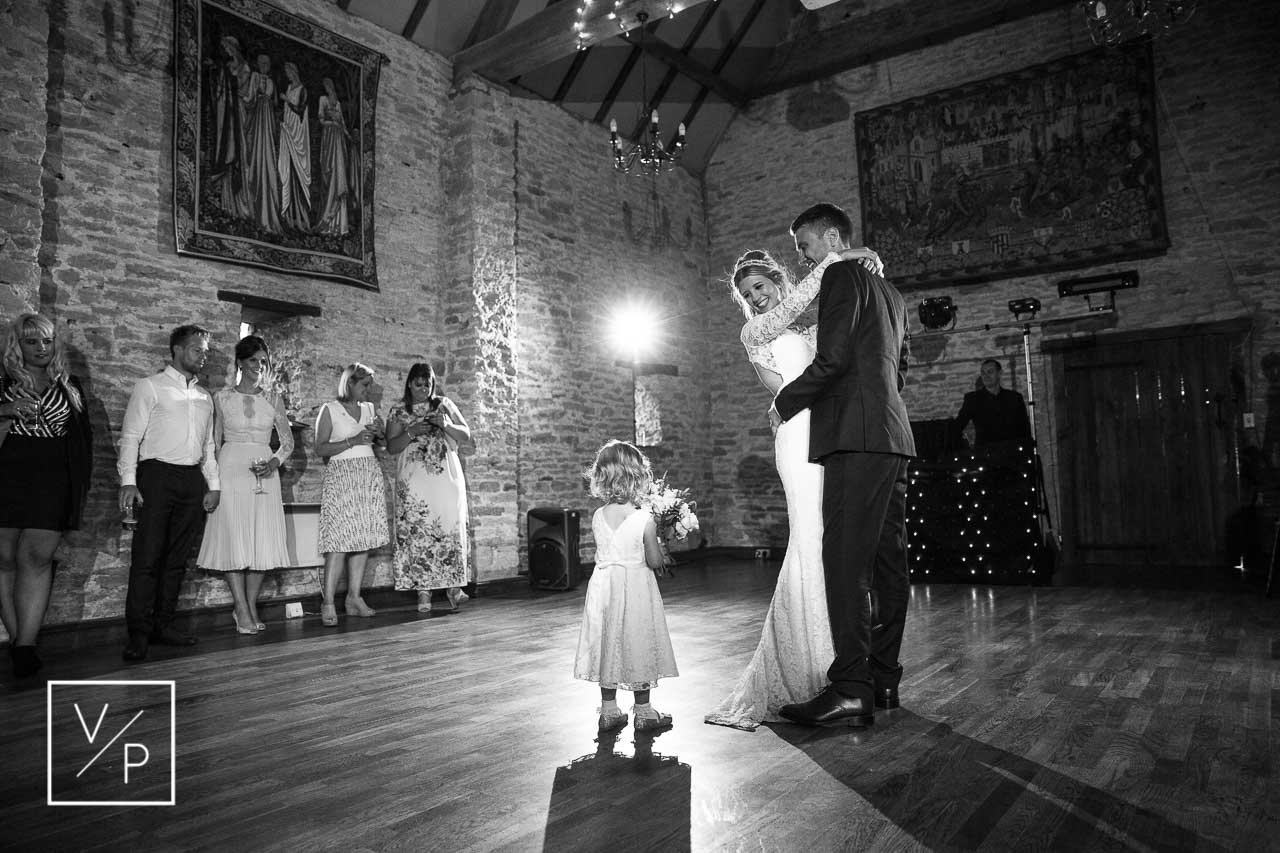 Thank you so much for having us Christina and Dan. We loved capturing your special day and we wish you a lifetime of happiness together.
Rachel x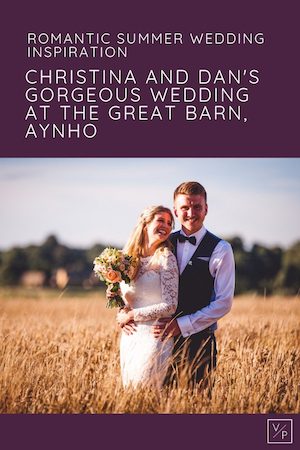 Oxfordshire wedding videographer
Veiled Productions films fun, climate friendly 4K wedding videos across Oxfordshire for modern, guest focused couples. Based near Banbury, Rachel from Veiled Productions is centrally located within England to film weddings in Oxfordshire, Northamptonshire, the Cotswolds and the Midlands.
Getting married at The Great Barn Aynho and looking for a videographer?
Contact me below, I'd love to capture your special day.
Ready to make the best investment for your wedding? Use the contact page to find out if we're free on your chosen date.