Erin and Vinnie had such an elegant, sophisticated and very fun wedding day at Tythe Barn in Launton. After planning and postponing during the Covid 19 pandemic, it was a dream come true for them both to finally say 'I do'.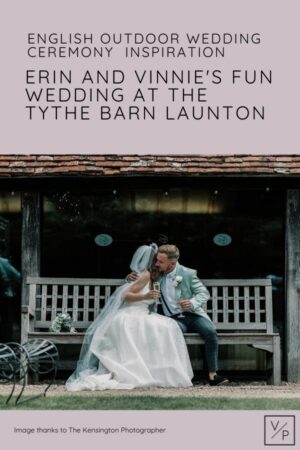 THE TYTHE BARN WEDDING VIDEOGRAPHER VEILED PRODUCTIONS PRESENTS ERIN AND VINNIE'S WEDDING HIGHLIGHTS FILM
GETTING READY IN THE NOOK
Erin and her bridesmaids had their hair and make up done at home before heading to Launton to get dressed and do the finishing touches in The Nook on site. They looked gorgeous in their matching personalised dressing gowns from Etsy and hair styled by Elwoods Hair in High Wycombe.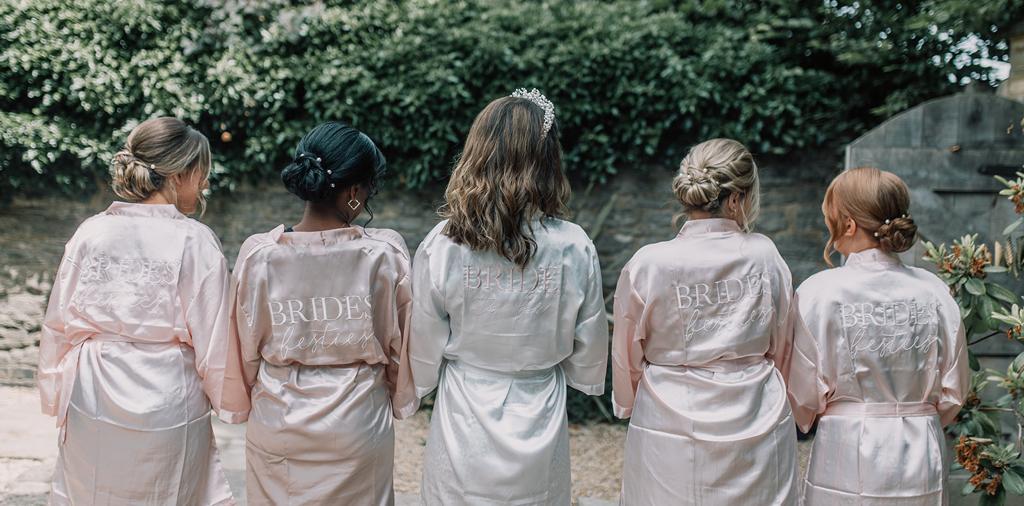 WEDDING DRESS BY SASSI HOLFORD
Erin chose a beautifully simple and elegant dress by Sassi Holford. It suited her perfectly and I love the detail on the skirt. All alterations were made by The Secret Fitting Room. Erin found the veil from The Wedding Veil Shop and wore shoes from The Perfect Bridal Company during the day and changed to a pair from Quiz for the evening.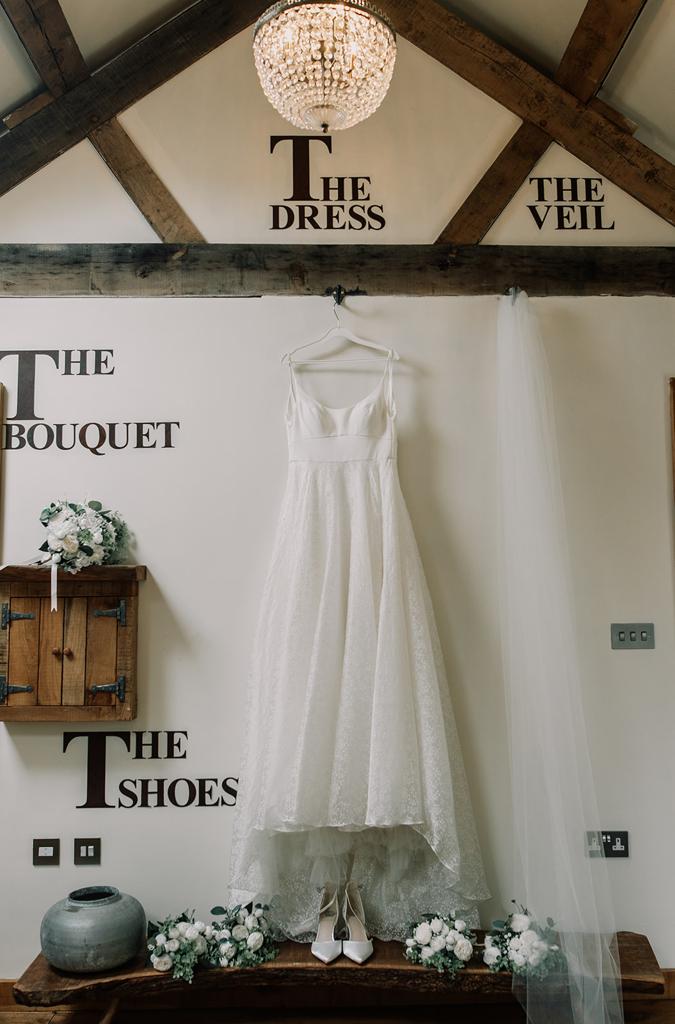 The Nook is amazing – it's been specially designed for getting ready prior to the ceremony. There are loads of mirrors, an abundance of natural light and a specific wall where Erin was able to hang her dress and veil and put her flowers and shoes for the perfect photo!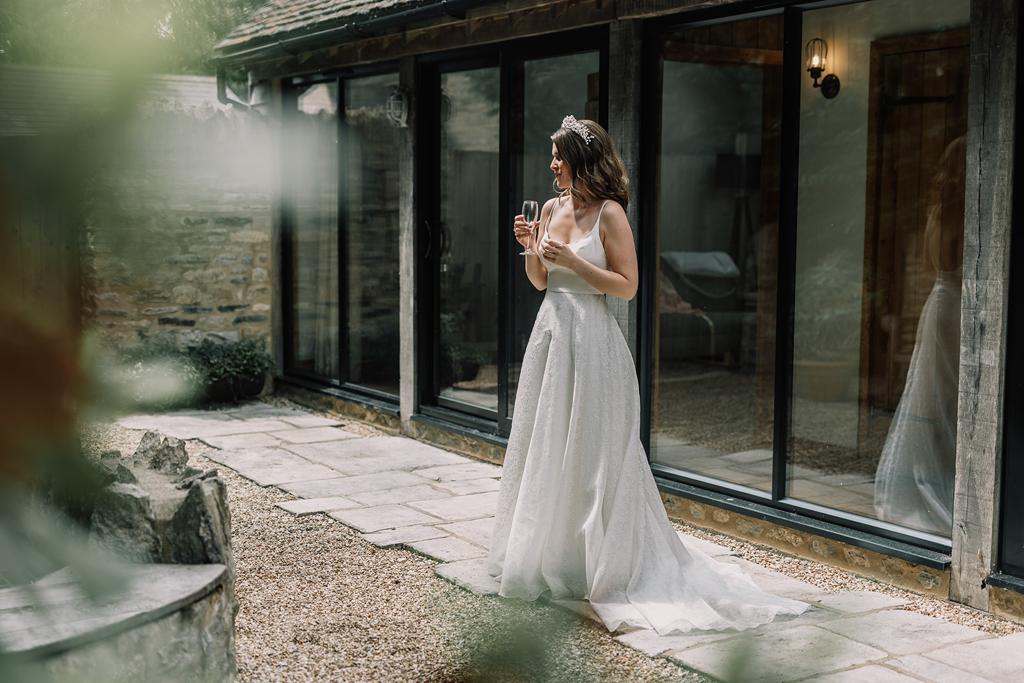 One of my favourite moments during the morning was when Erin saw her little boy and her daughter arrive at The Nook dressed for the wedding. These natural moments throughout the day is why I love filming weddings – the ones you don't anticipate or prepare for and are absolutely magical, goosebumps guaranteed!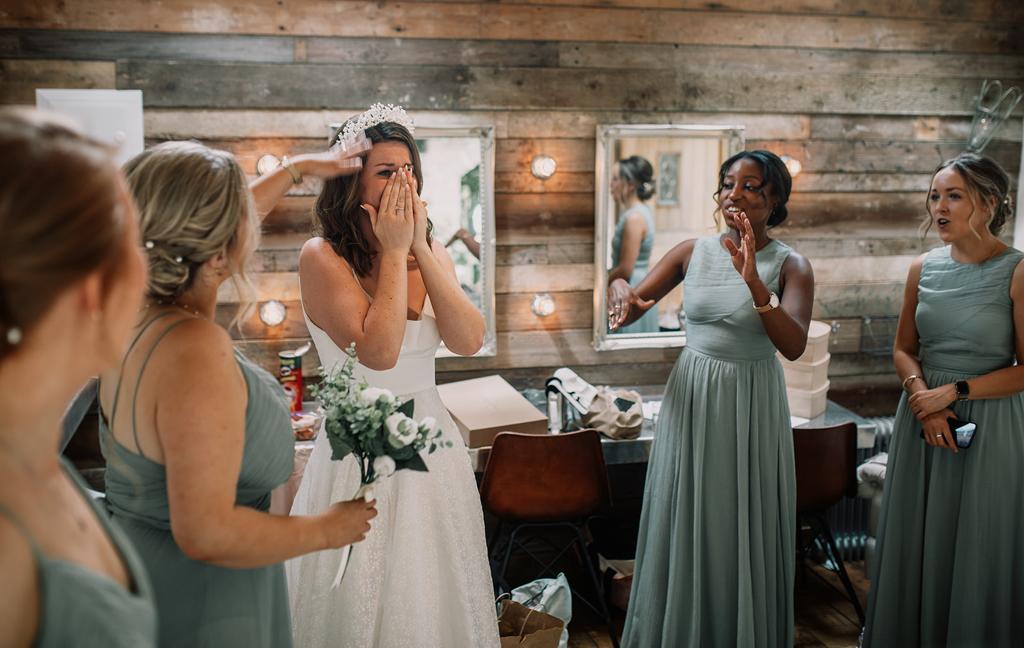 The unique green suits Vinnie and his groomsmen wore  on the day were bought from Asos and Erin sourced all the artificial flowers from Shein and put them together herself.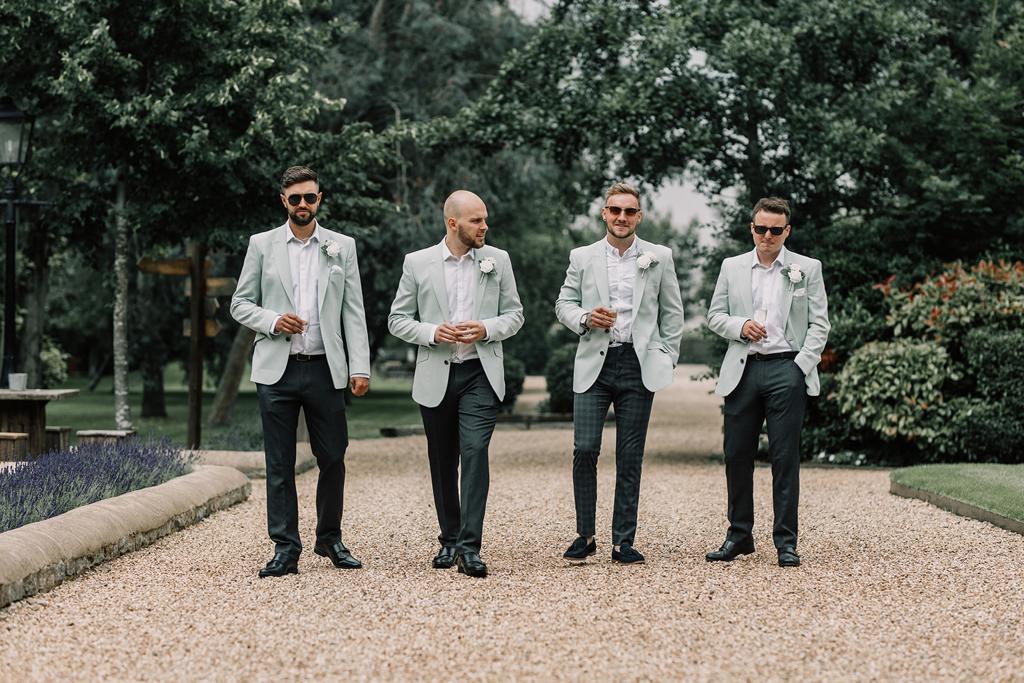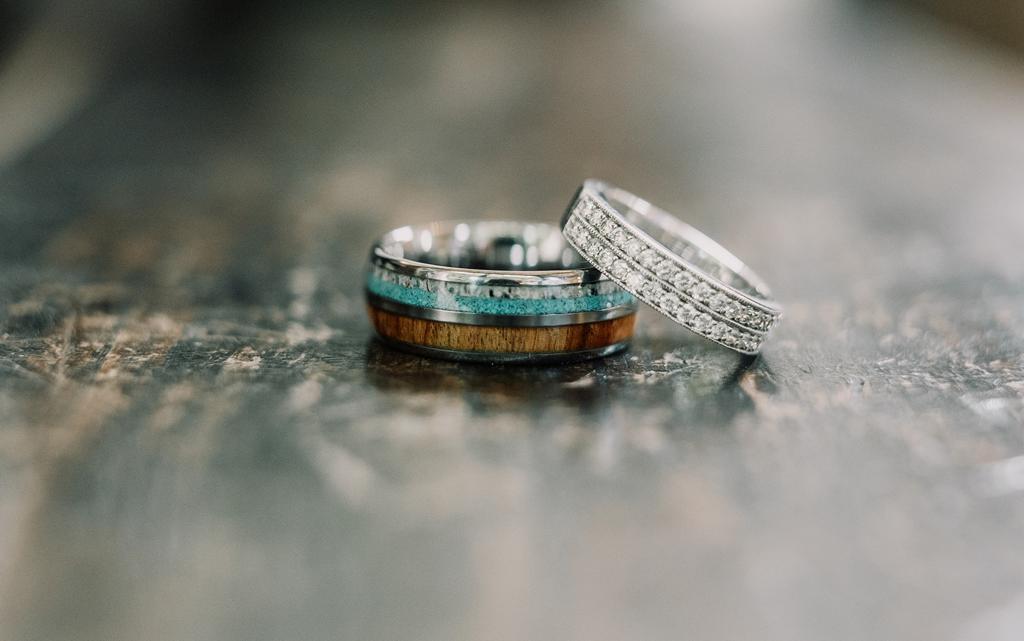 OUTDOOR CIVIL CEREMONY IN THE COURTYARD
Erin and Vinnie struck lucky with the weather which meant they could have their civil ceremony outside in the Coourtyard of The Tythe Barn. Changes in the law meant they didn't have to stand under a structure either. Erin walked down the aisle with her Dad and said that both her and Vinnie later agreed that seeing each other for the first time was their favourite moment of the day.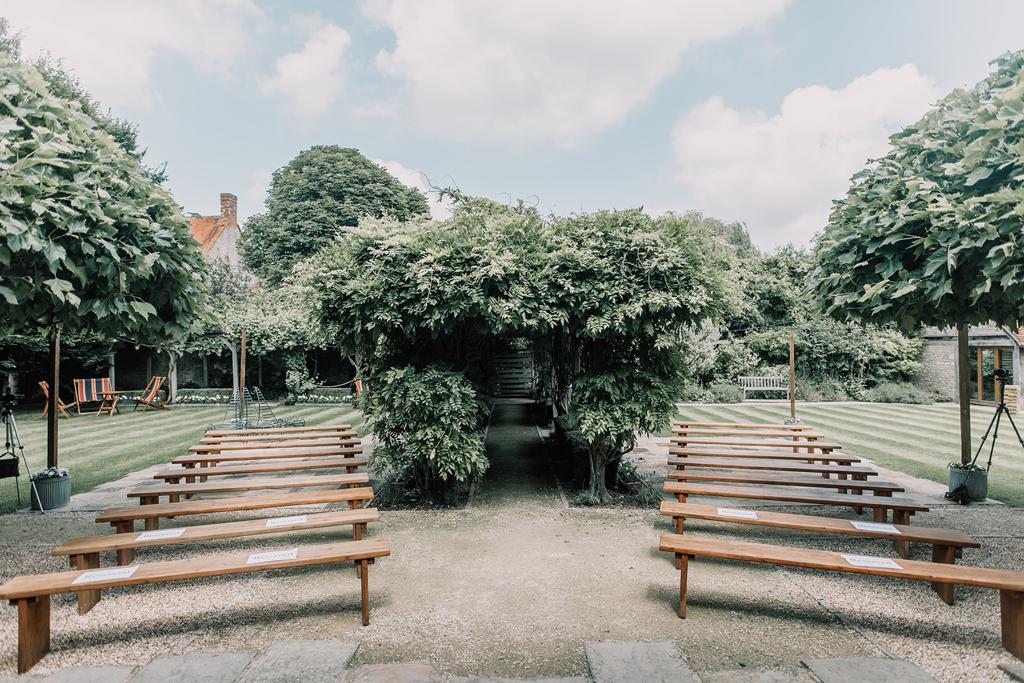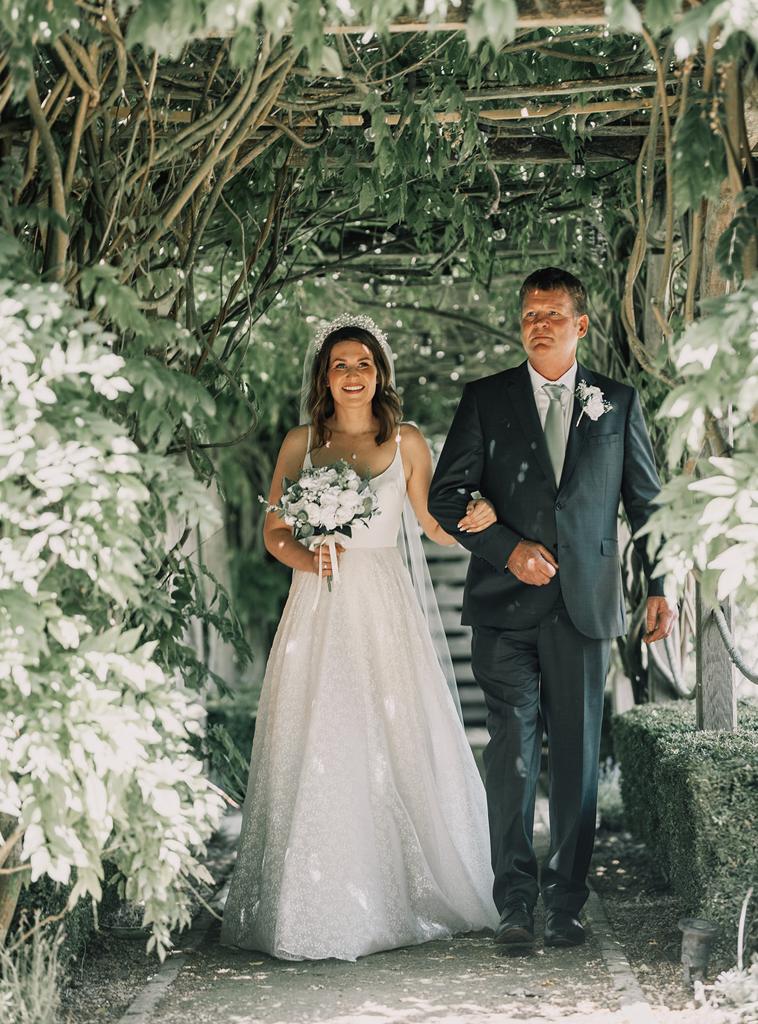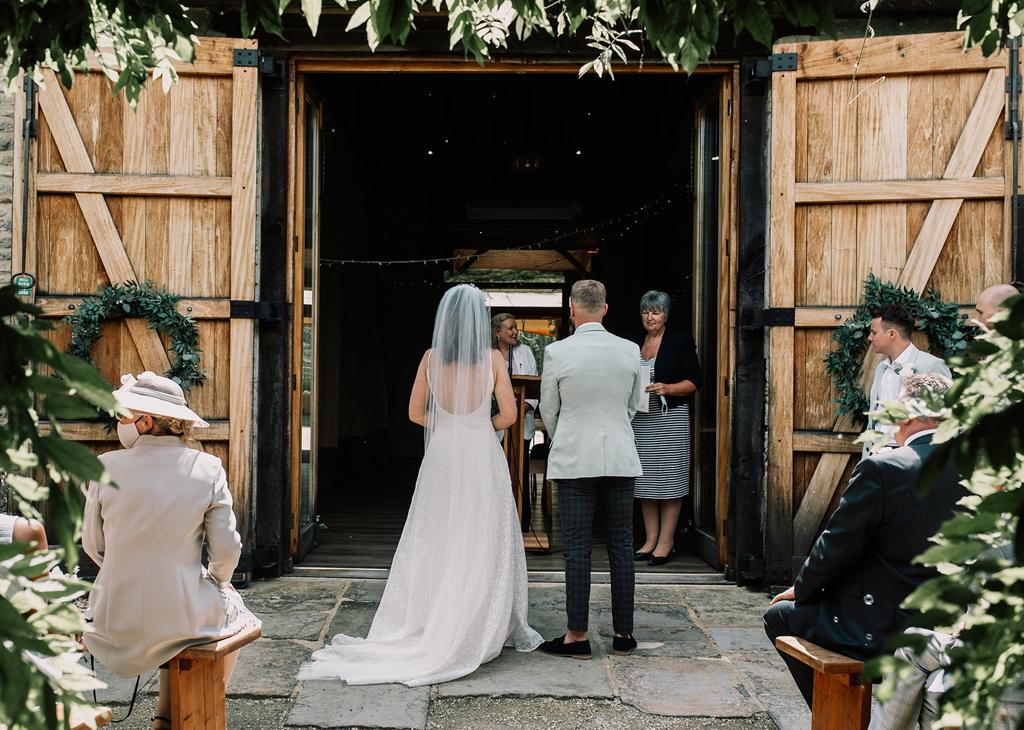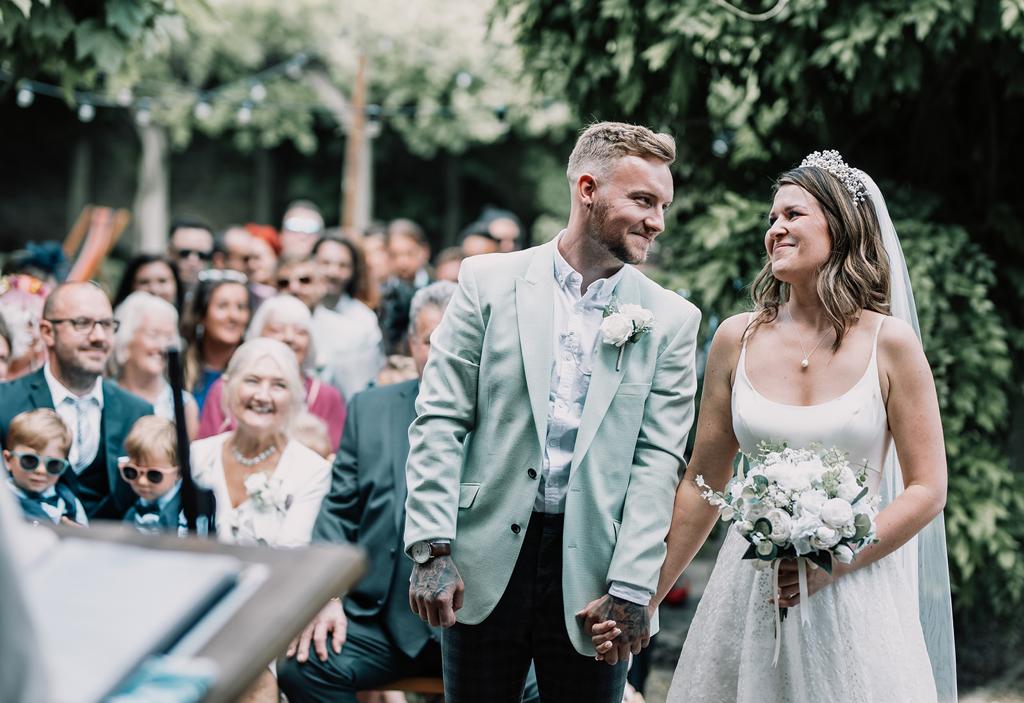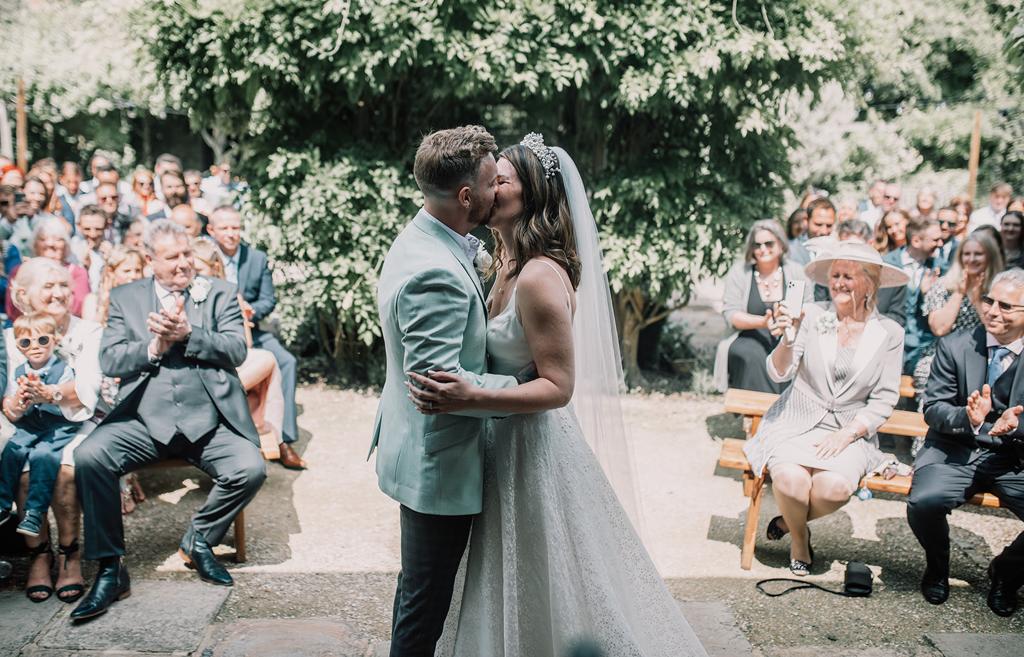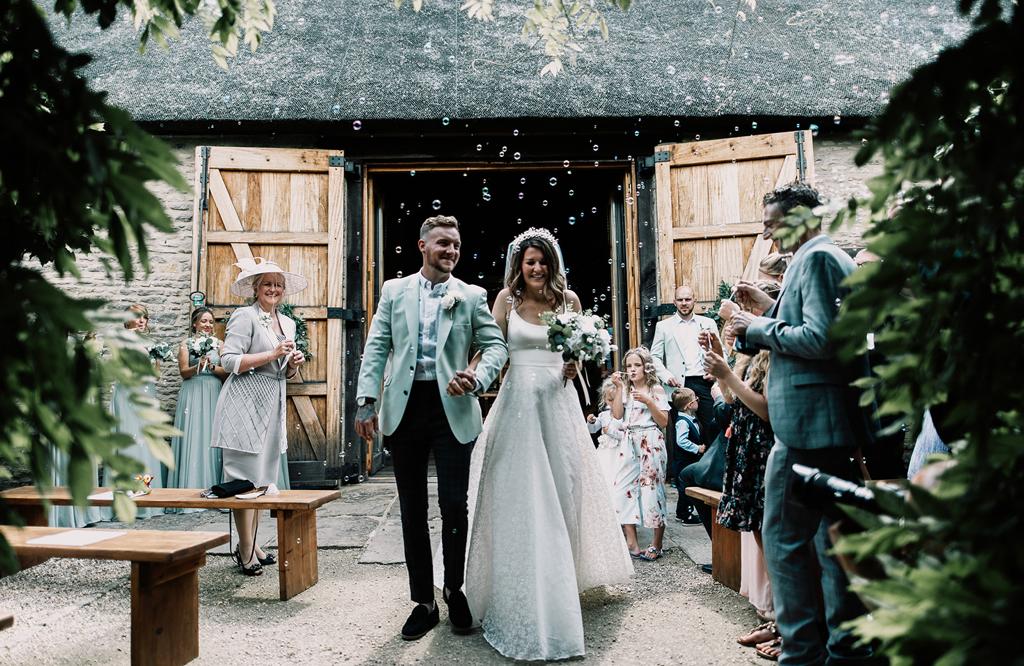 WEDDING RECEPTION IN THE TYTHE BARN
Guests blew bubbles to celebrate the newlyweds as Erin and Vinnie walked back down the aisle. They toasted their marriage with a glass of prosecco in the gorgeous gardens. After a few minutes to themselves, guests greeted them with lots of hugs and congratulations. I honestly found myself getting quite emotional after 18 months of no hugs, finally seeing loved ones being able to embrace, especially on such a happy occasion!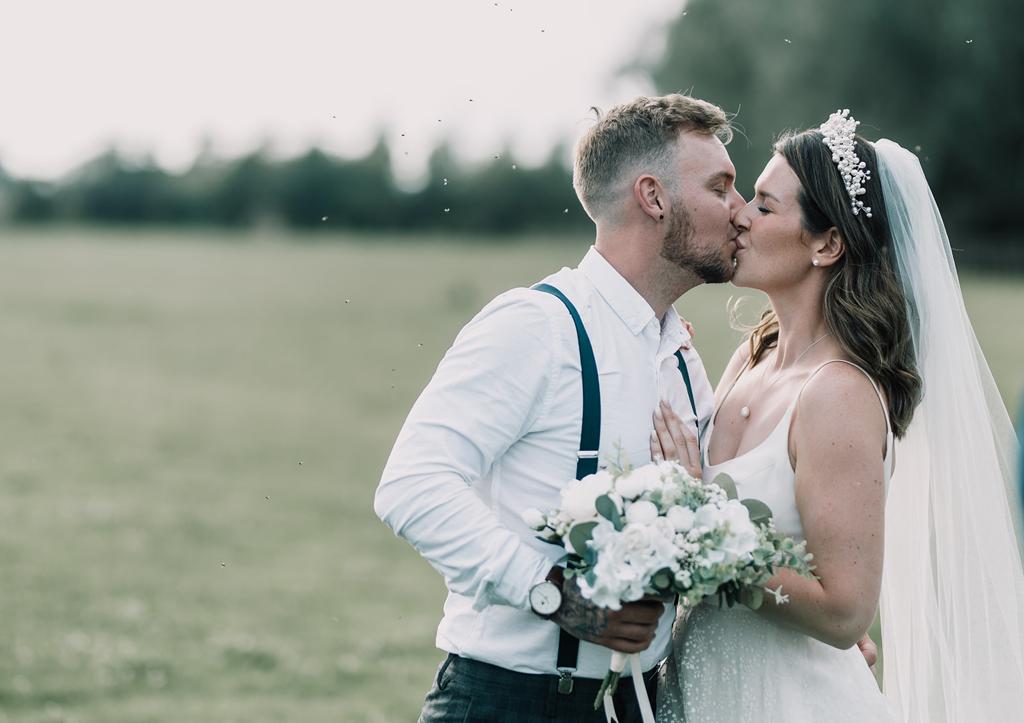 Out on the front lawn a mini golf game had been set up which Erin and Vinnie hired from Rustic & Vintage Carts and Props. It was excellent entertainment and the kids loved playing – great video footage!
One of my favourite parts of a wedding day is when the couple have photos just the two of them. It's wonderful to see them be themselves and how happy they are on such a magical day. Erin and Vinnie were no exception with so much laughter and silliness – in our opinion what the couples shoot should be about!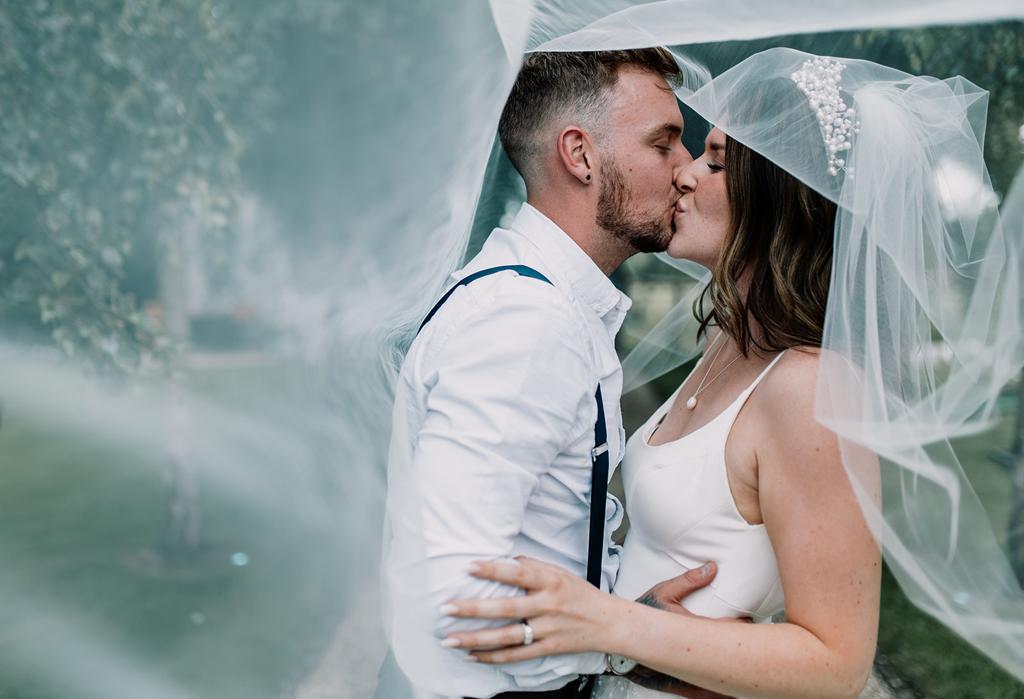 Take time to enjoy each other's company for a few moments throughout the day. After all, it is your day! Worry less about everyone else. I was so worried that I wouldn't get round to saying hello to everyone that I barely sat down myself!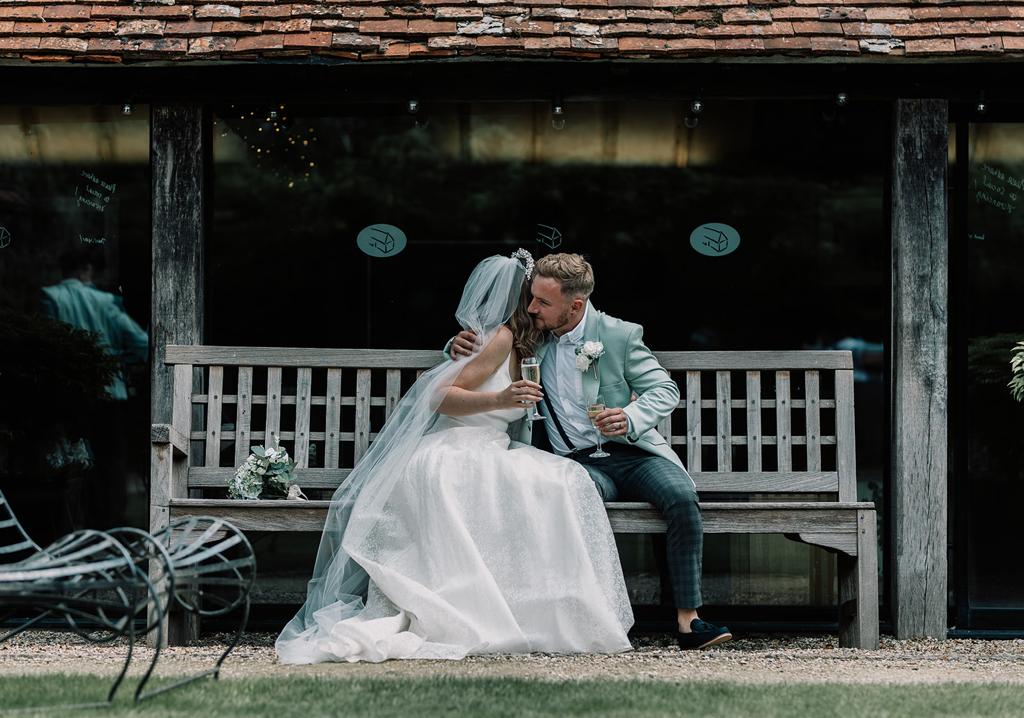 EVENING CELEBRATIONS
Erin's mum treated them to the most spectacular cake by Hamilton's Cakes. I always love filming the cutting of the cake tradition because it's another moment when family and friends cheer! Erin and Vinnie then celebrated their first dance as husband and wife with their band Out of Control. Sadly, due to Covid 19 restrictions, guests weren't able to join the dancing. However, we all enjoyed watching Erin and Vinnie's son join them on the dancefloor. It was a very special moment.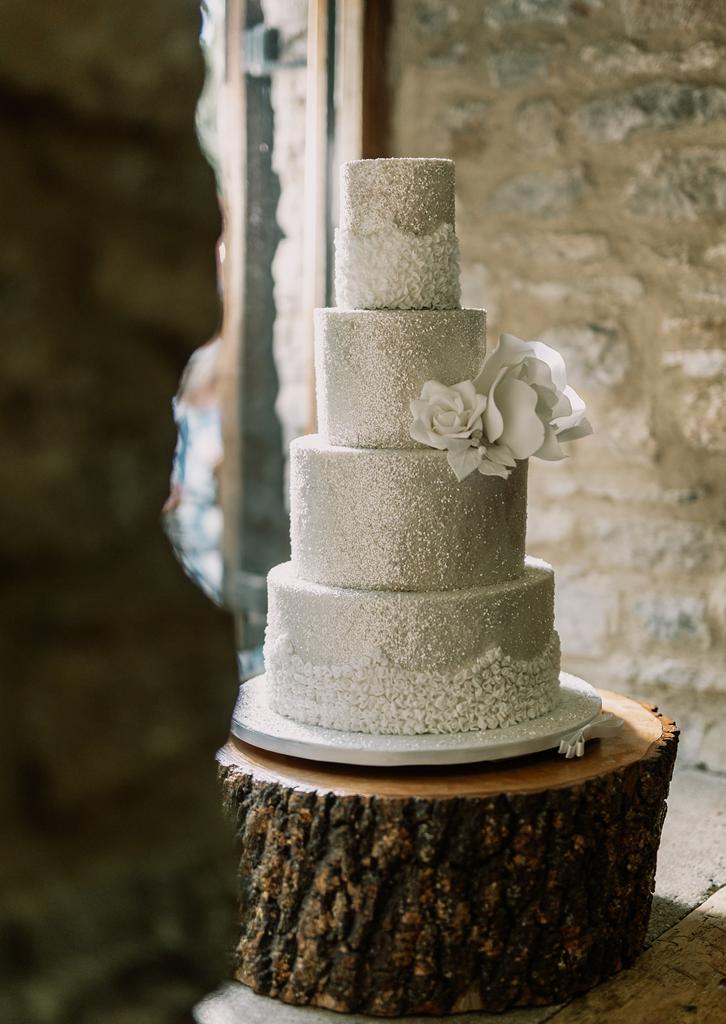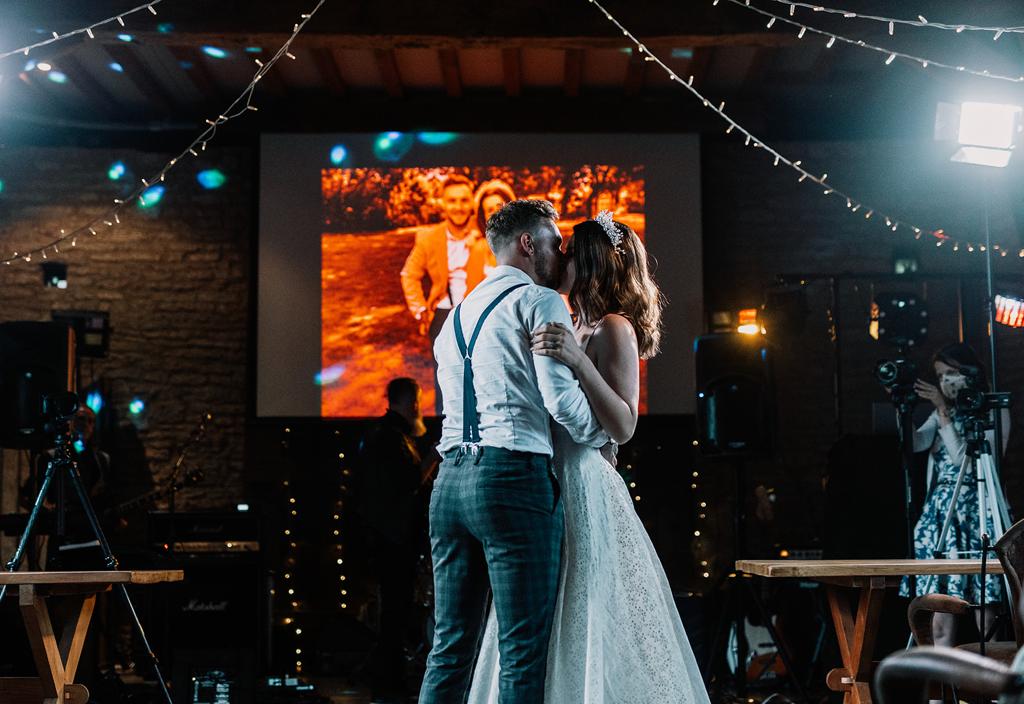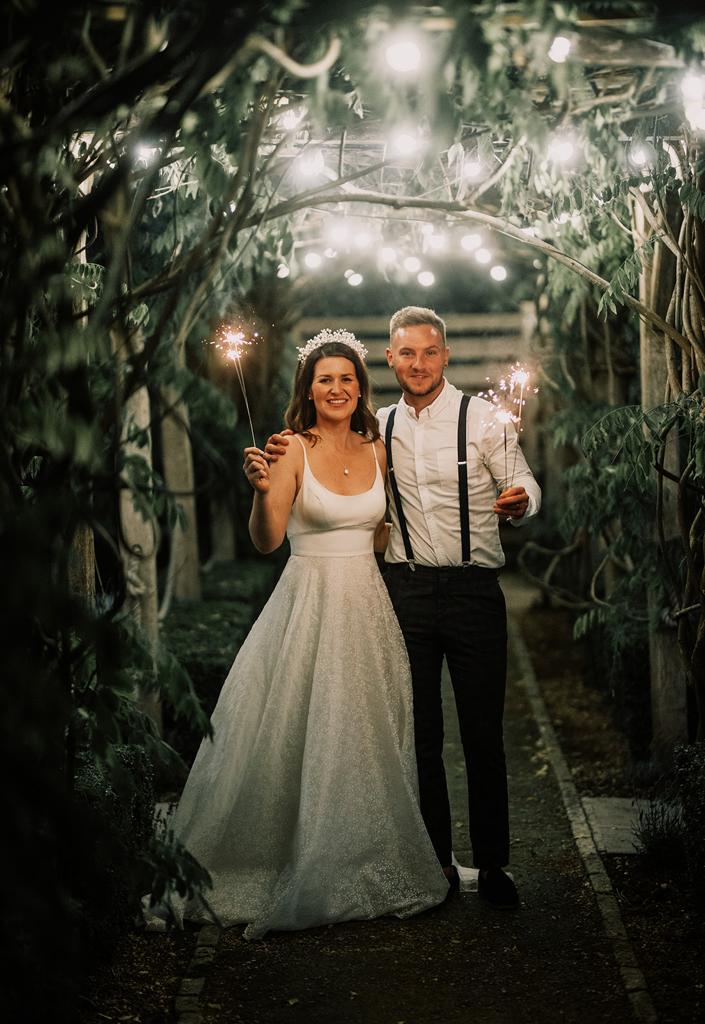 THE TYTHE BARN LAUNTON WEDDING VIDEO – ERIN AND VINNIE – A SNEAK PEEK
Edited within 72 hours of the wedding, a little sneak peek video of the day! Whilst I edit the longer films, couples enjoy a short edited film of the day. It's great for including some natural audio of the speeches and a few favourite clips from the day.
Oxfordshire wedding videographer
Veiled Productions films fun, climate friendly 4K wedding videos across Oxfordshire for modern, guest focused couples. Based near Banbury, Rachel from Veiled Productions is centrally located within England to film weddings in Oxfordshire, Northamptonshire, the Cotswolds and the Midlands.
GETTING MARRIED AT THE TYTHE BARN IN LAUNTON AND LOOKING FOR A VIDEOGRAPHER? CONTACT ME BELOW, I'D LOVE TO CAPTURE YOUR SPECIAL DAY.
Ready to make the best investment for your wedding? Use the contact page to find out if we're free on your chosen date.