One of our first ever weddings was at the Buckinghamshire Railway Centre wedding venue and we absolutely loved it. The natural light that fills the room makes it so refreshing.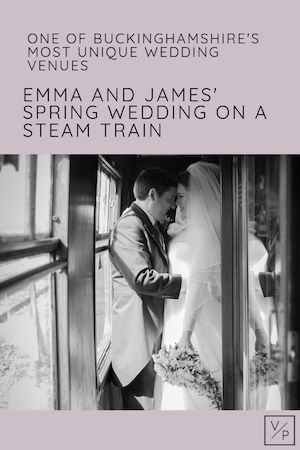 The trains in the platforms as you say 'I do' means your wedding is one of a kind! We were thrilled to be heading back to this beautiful, unusual wedding venue near Quainton after Emma and James contacted us to film and photograph their wedding.
Special moments at one of Buckinghamshire's most unique wedding venue
Emma's bridesmaids were first to arrive in a beautiful car from Regency Carriages. As James waited at the top of the aisle, Emma arrived looking beautiful with a gorgeous up-do by Hair by Holly. We filmed Holly and Jake's vintage wedding in 2014 so it was lovely seeing her beautiful hairstyles again for Emma and her bridesmaids. One of our favourite moments of the day was the happy faces between Emma and James as she walked down the aisle with her Dad. A moment, I'm sure, they will never forget.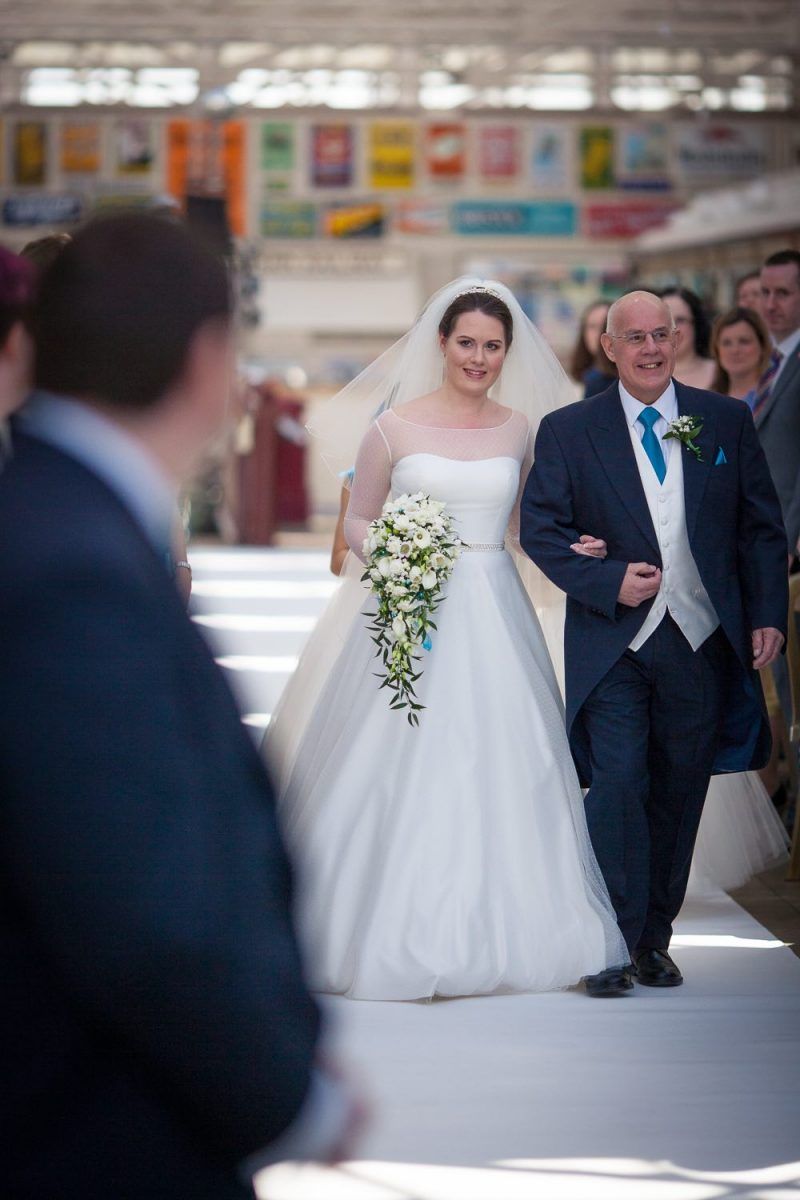 A ride on the steam railway
Immediately after the ceremony, the newlyweds hopped aboard the steam train for some photographs of just the two of them. The train rides make this venue so unique and after Emma and James had a ride, all the guests were welcome to join them. We loved capturing the natural excitement. Emma's bouquet by The Flowers Wedding Specialist looked exquisite against her gown and veil from Pure Couture in Beaconsfield.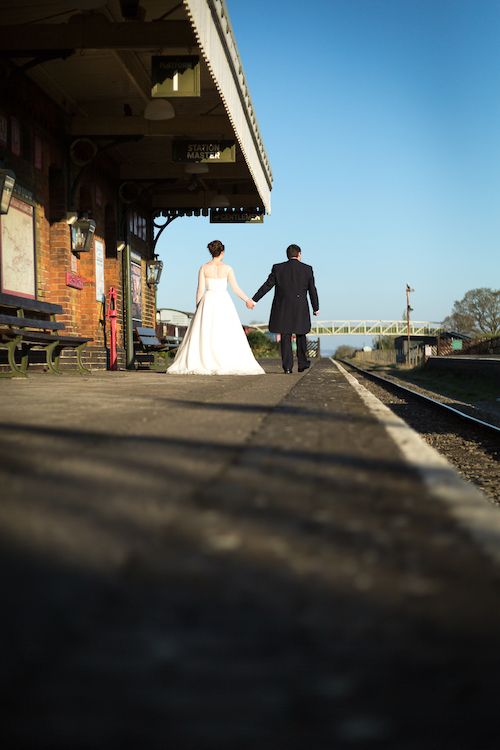 The weather was beautiful for April. It was great fun taking gorgeous shots in the sunshine along the platforms. After the wedding breakfast the speeches began. Emma's Dad, James and the best man were very entertaining. We always film the ceremony, speeches and first dance in full and deliver them as part of the full length film. Emma and James can now relive those precious moments anytime. Couples often comment how quickly the wedding day goes by. Having the memories on film means Emma, James and their families can treasure them forever.
Buckinghamshire wedding videographer
Veiled Productions films fun, climate friendly 4K wedding videos across Buckinghamshire for modern, guest focused couples. Based near Banbury in Oxfordshire, Rachel from Veiled Productions is centrally located within England to film weddings in Buckinghamshire, Oxfordshire, Northamptonshire and across the south of the country.
Getting married at the Buckinghamshire Railway Centre and looking for a videographer?
Ready to make the best investment for your wedding? Use the contact page to find out if we're free on your chosen date.