So much to love about Georgie and James' wedding at Huntsmill Farm! Beautiful personal vows during the ceremony, a choreographed first dance and the most epic hand painted wedding cake - wow!
Kind words
Oh Rachel,
The film was lovely! It was amazing to see all of the little details that we had either forgotten or didn't get chance to catch on the day.
I, of course, was crying within minutes but James even shed some tears too!
You've done an amazing job of capturing the day for us and we're both so pleased to have something we can treasure.
Thank you so much! Xx
HUNTSMILL FARM WEDDING VIDEO – GEORGIE AND JAMES – A SNEAK PEEK
Edited within 72 hours of the wedding, the sneak peek is the perfect first look at the special moments throughout the day.
Full length feature film
Due to music copyright law, our full length feature films aren't available to watch online. Pop your email into the box below and we can send you some examples which include the formalities in full.
Preparations in the cottages on site at Huntsmill Farm
We love Huntsmill Farm for lots of reasons but a real benefit is having accommodation on site for you and your guests! Georgie and James were both able to stay the night before their special day with their wedding party and get ready the next morning.
When I arrived to start filming Georgie and James opened presents from each other as well as sharing gifts with their bridesmaids and groomsmen. These moments are great to capture on film and it's why we recommend having a full length feature film because you can rewatch it as it happened.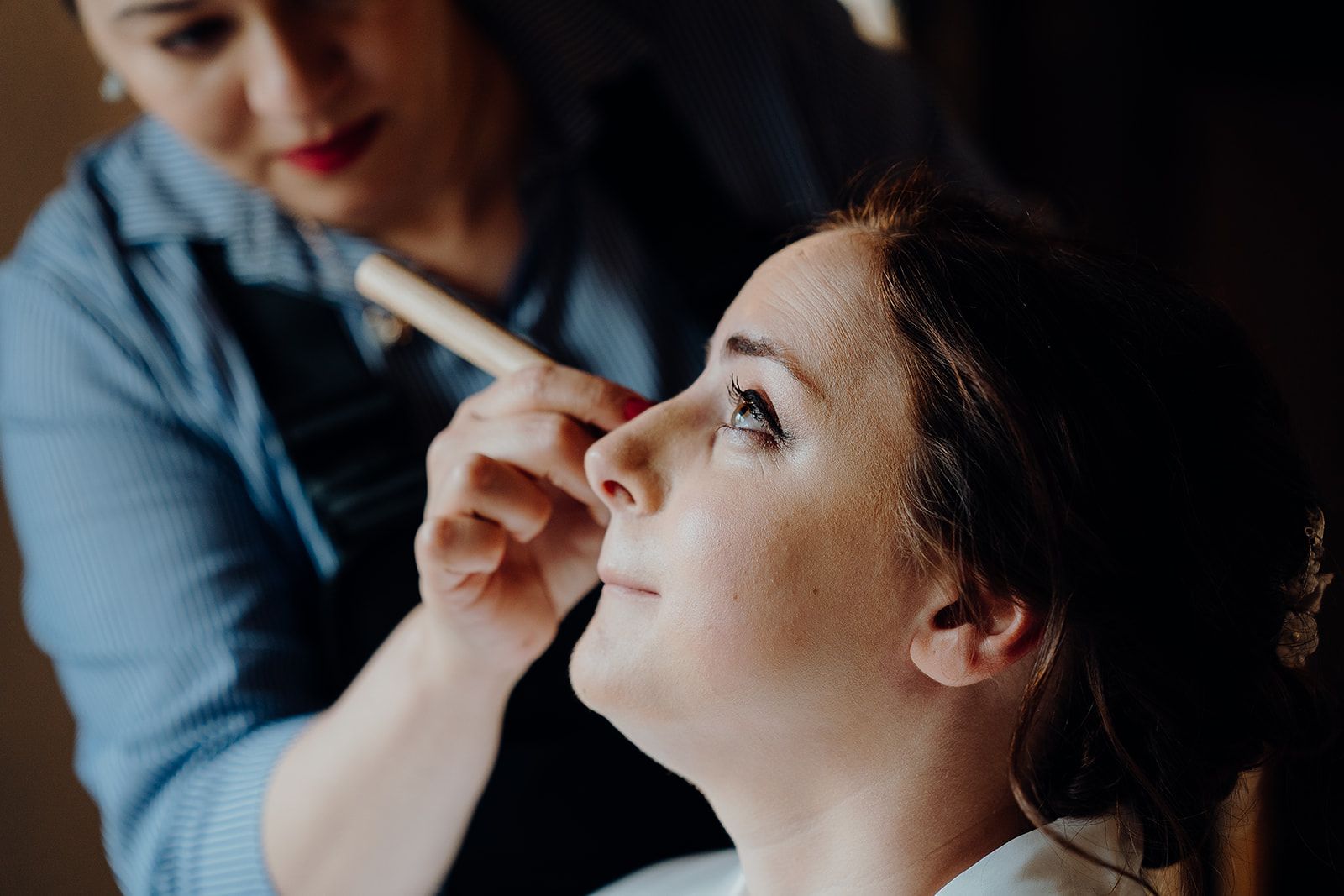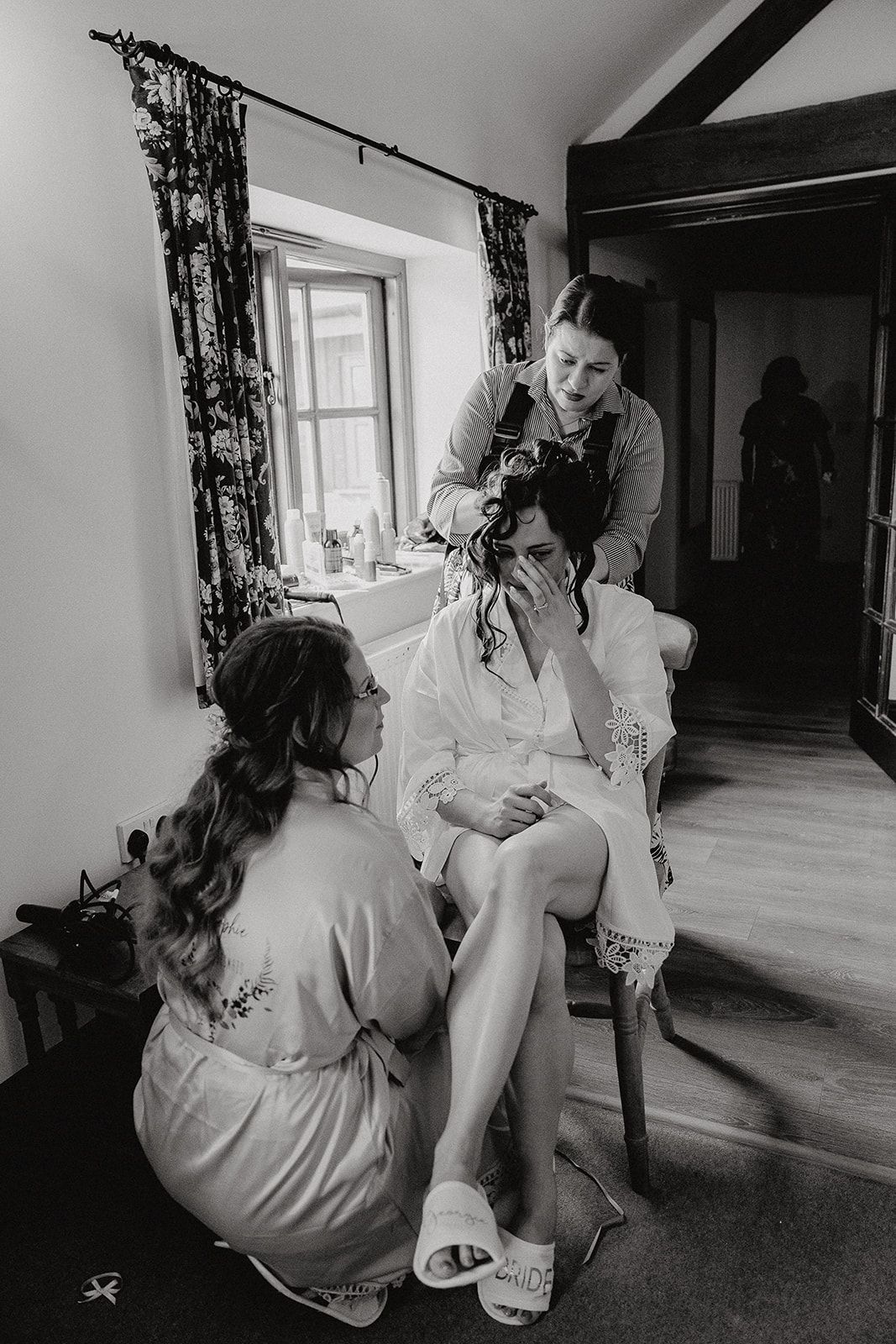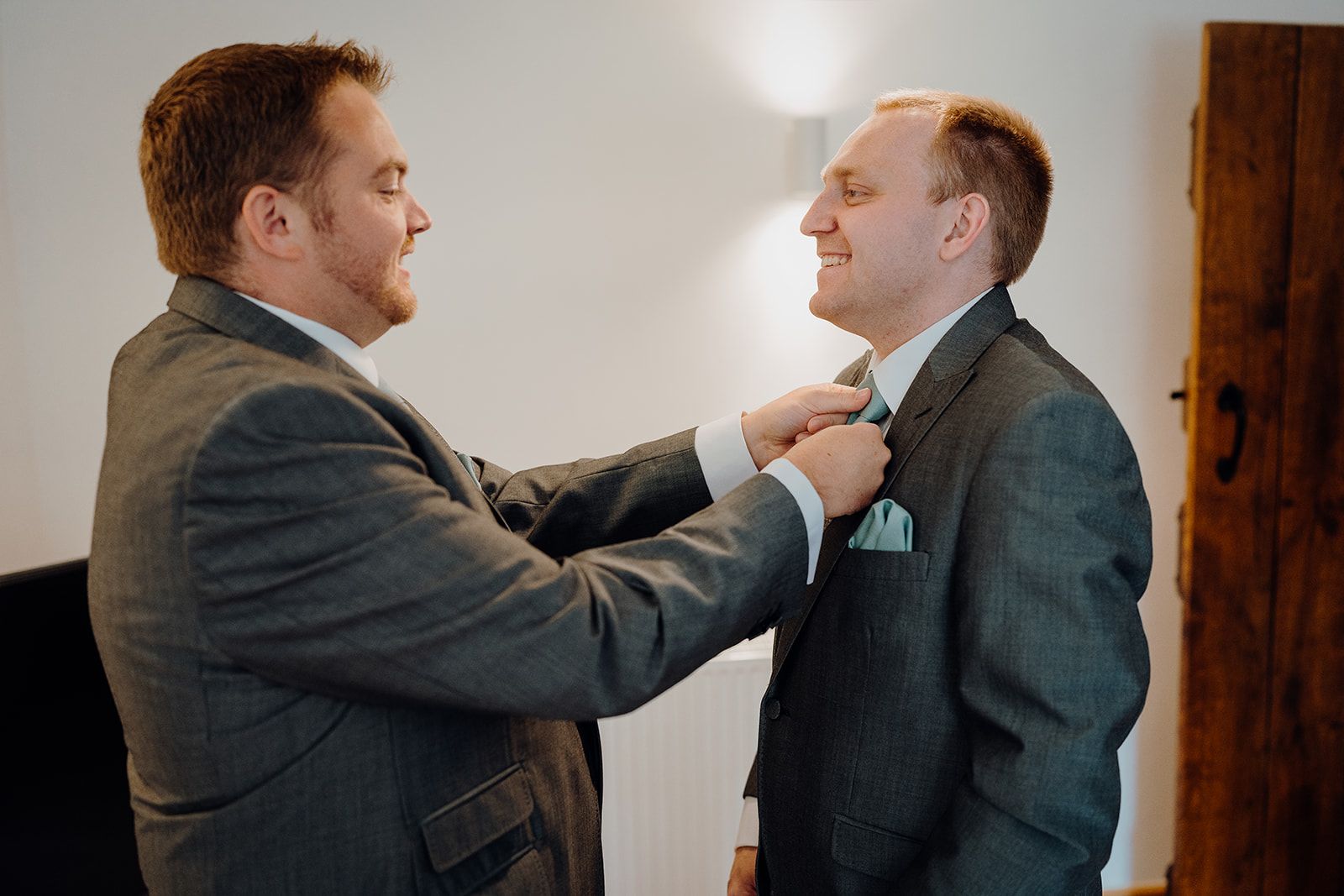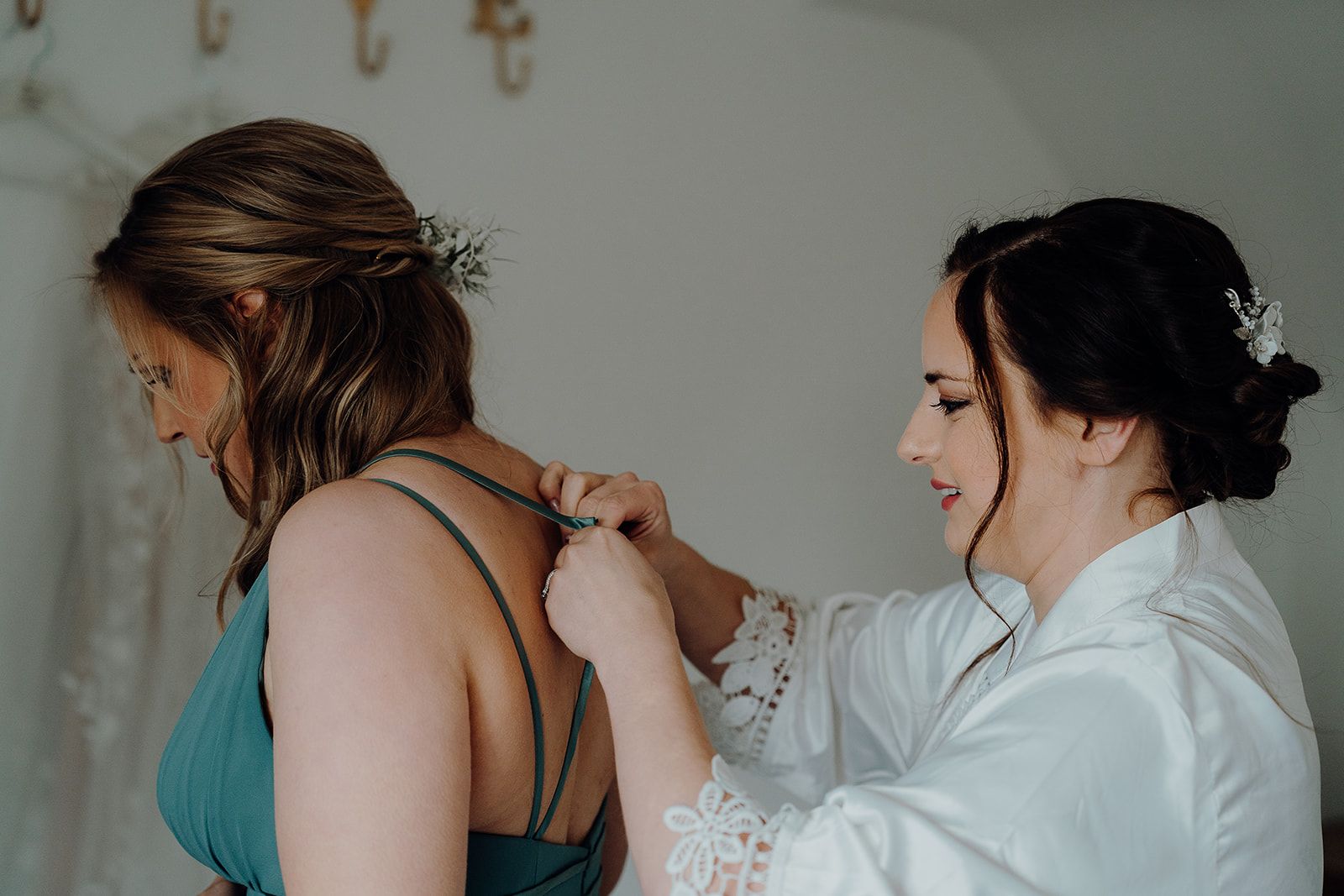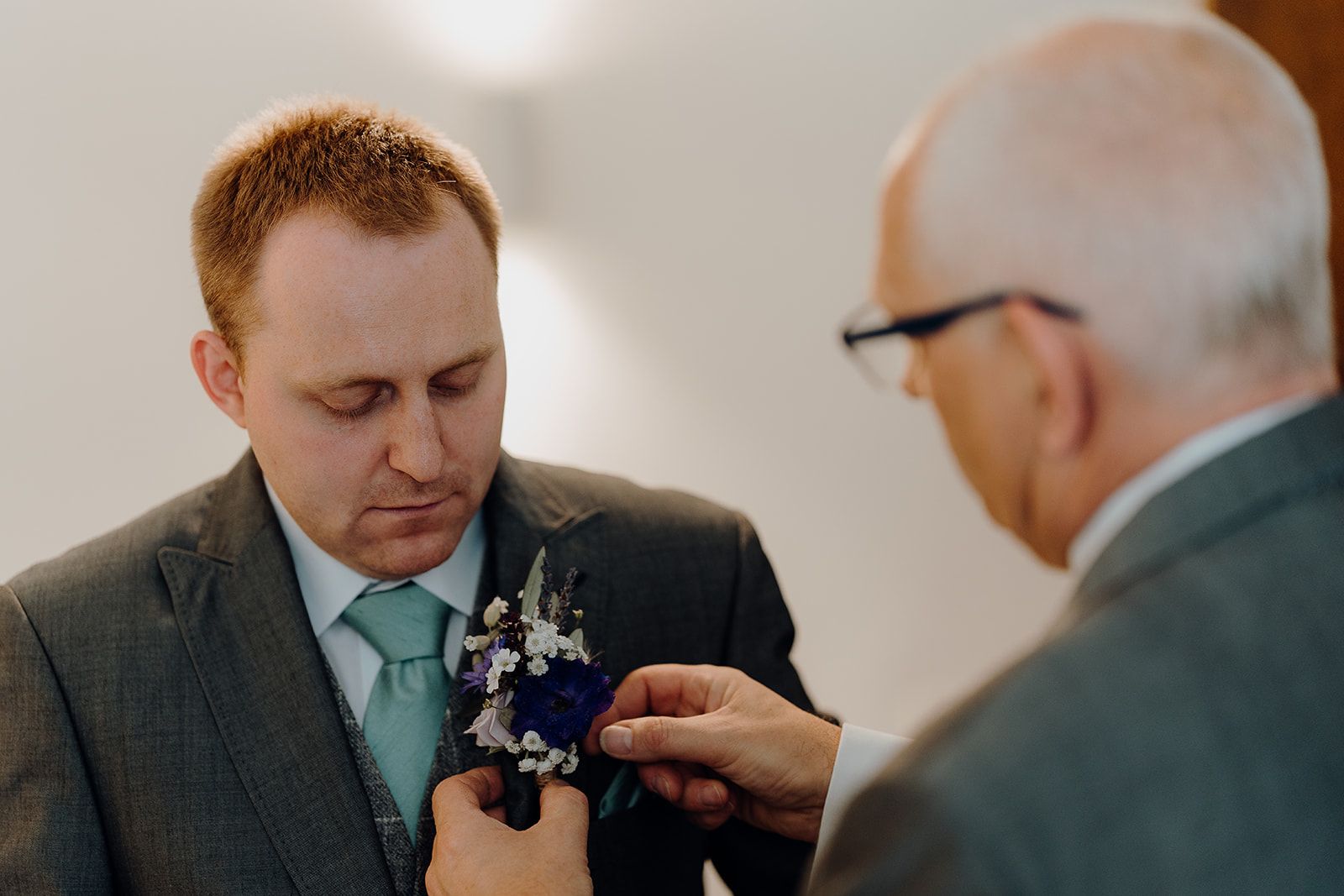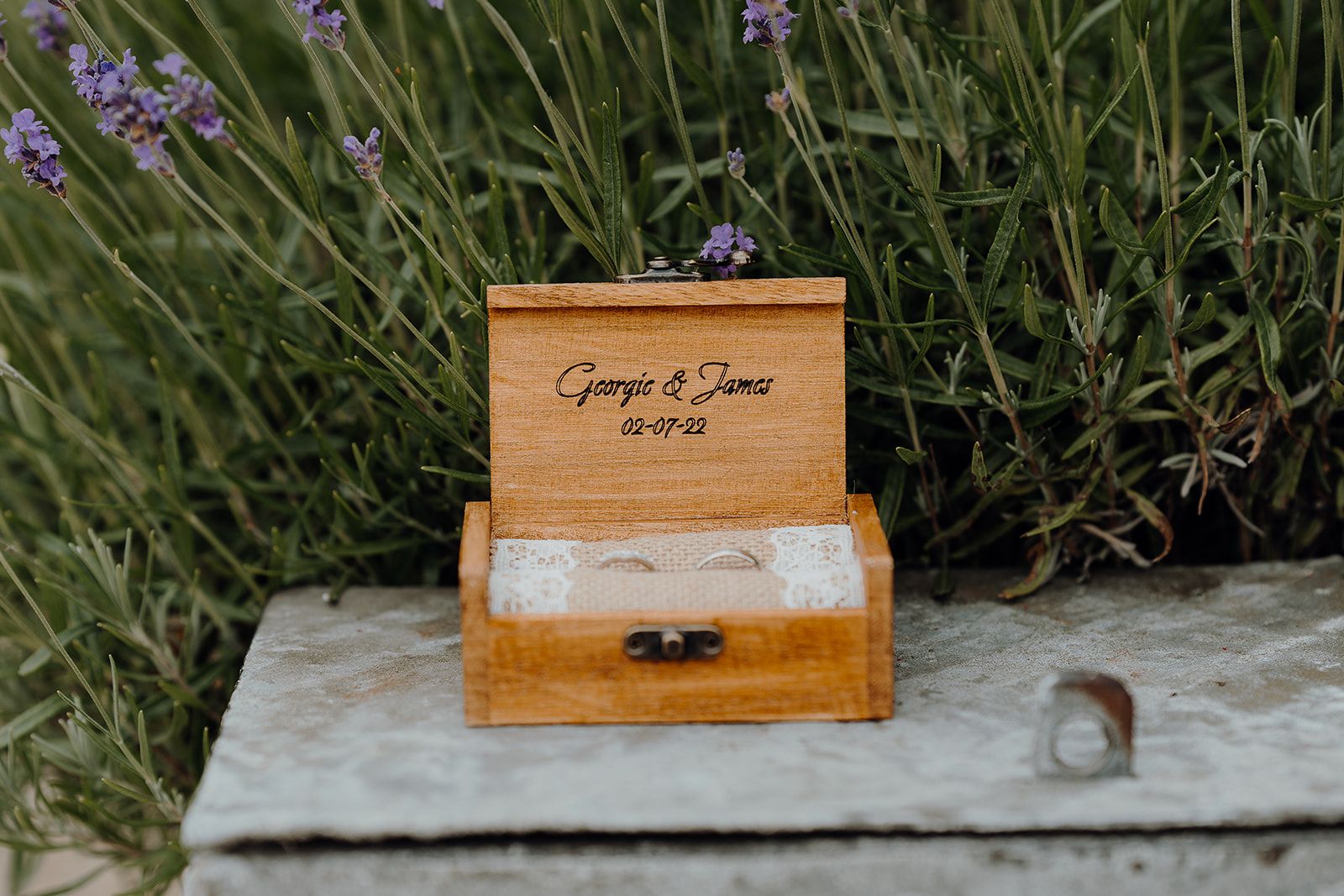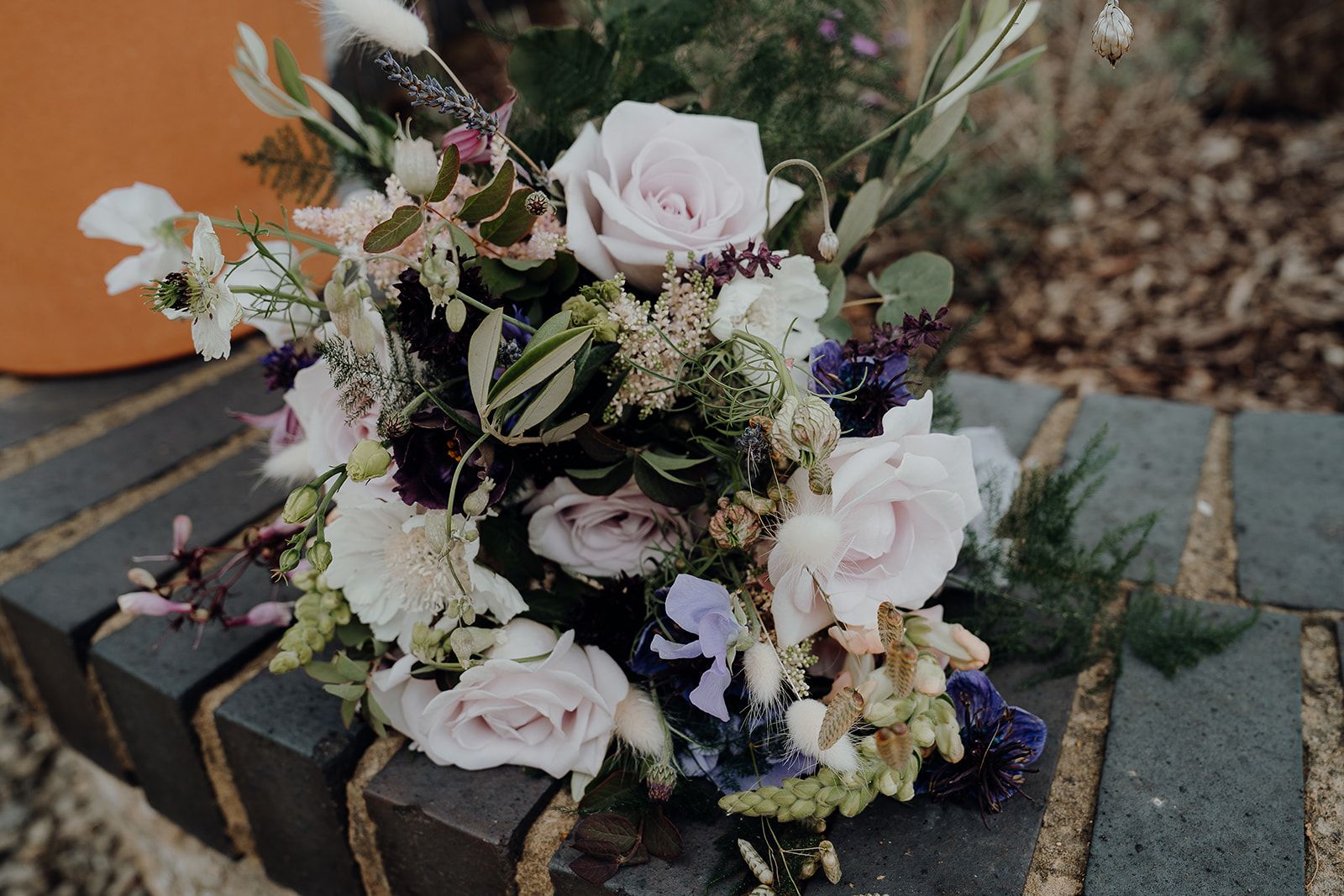 The team at Bloomers of Brackley did the most amazing job. The bouquets and button holes and all the floral decorations in the barn looked incredible. It's the first time I met Becky and I was so impressed with her work ethic and talent. I hope to see her at another wedding soon!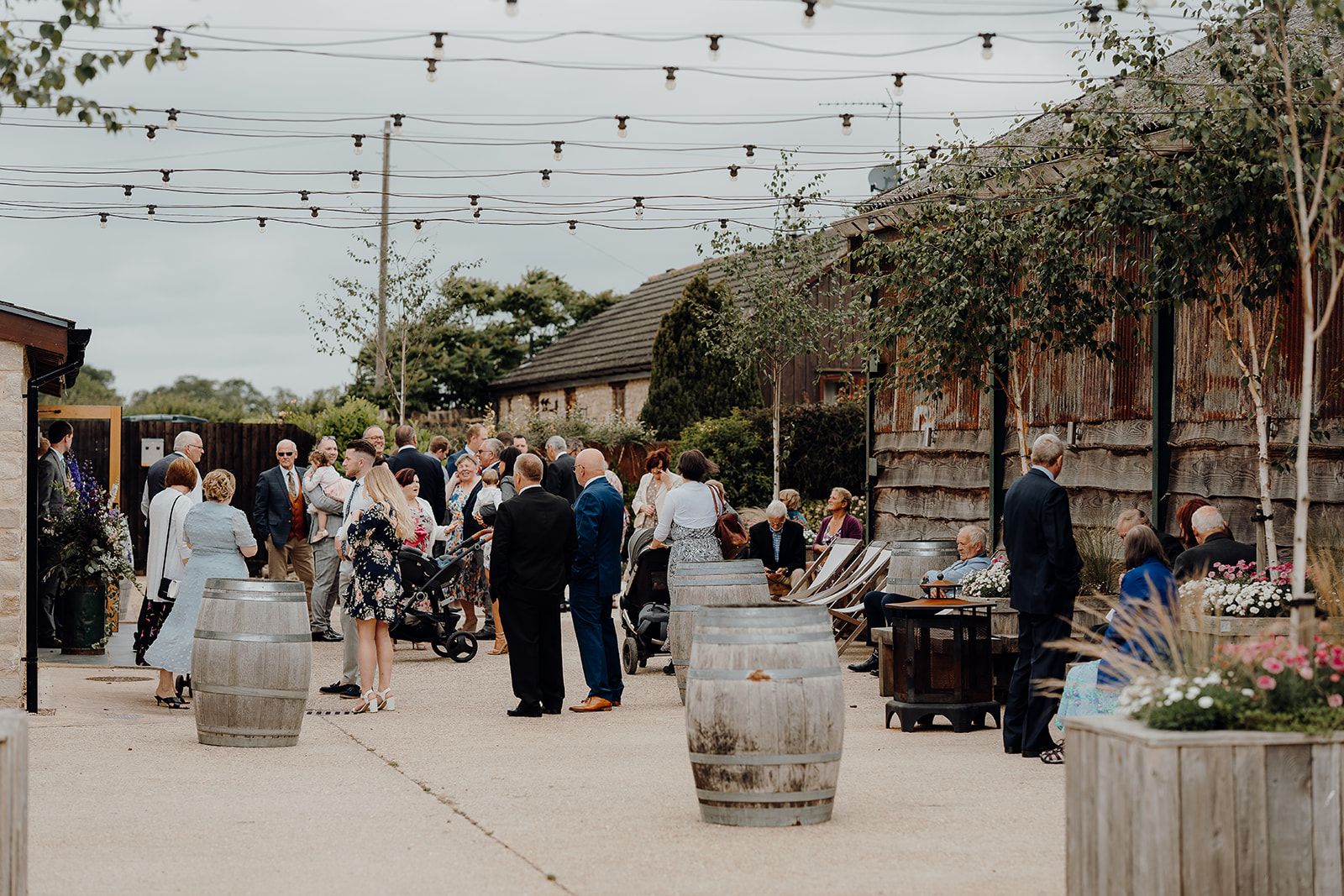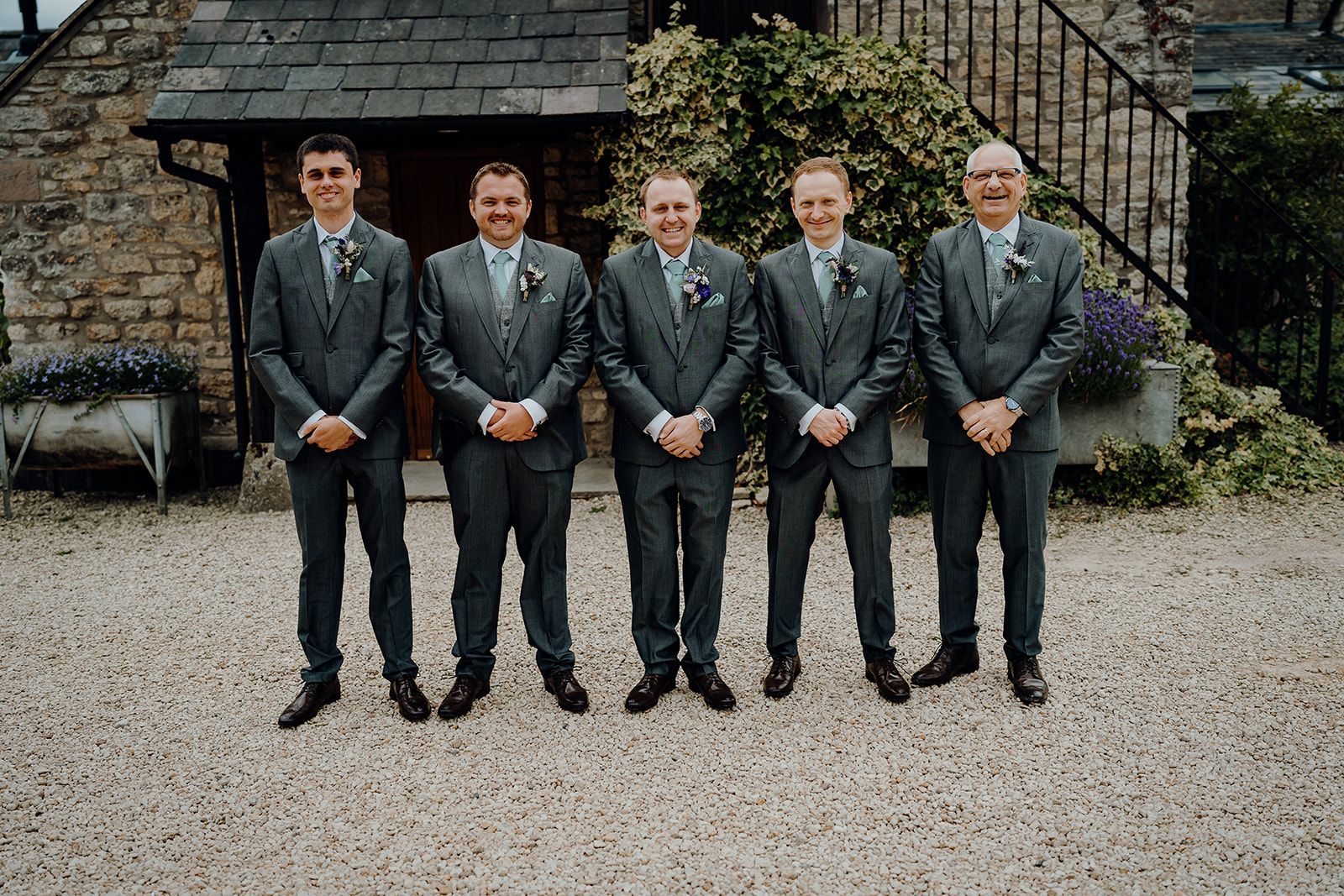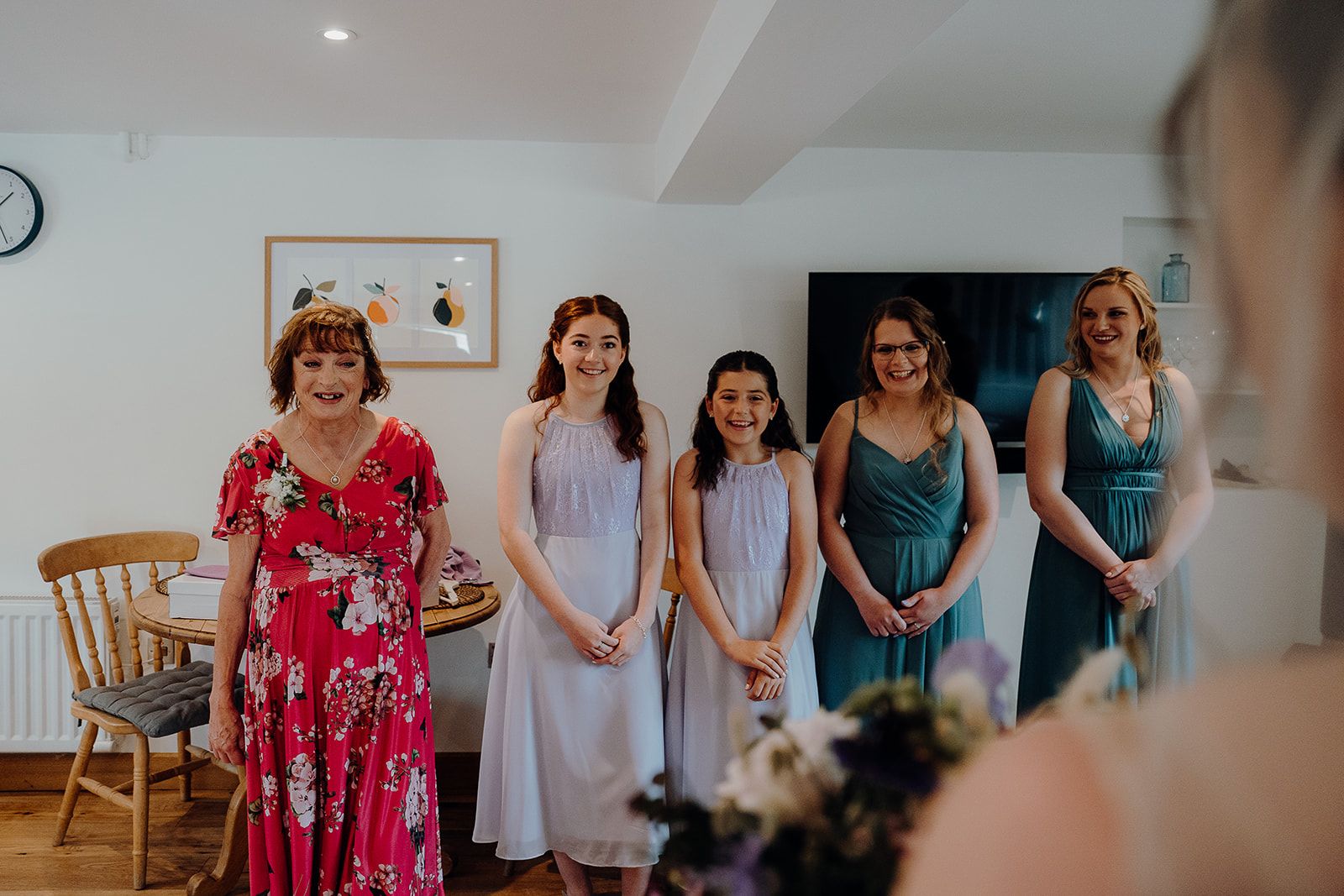 A favourite moment is the outfit reveal just before the ceremony! Georgie walked down the stairs of the honeymoon suite and her mum couldn't stop the tears flowing. These moments are so wonderful to have on film so you can watch it back long after the day itself.
Civil ceremony in the ceremony barn at Huntsmill
The best thing about Georgie and James' ceremony was their personal vows and promises to each other. I always love it when couples choose to say their own vows as well as the legal ones because their personalities come through and often we catch a glimpse of their history together as a couple. Georgie and James' vows were so emotional with some funny lines too, perfect!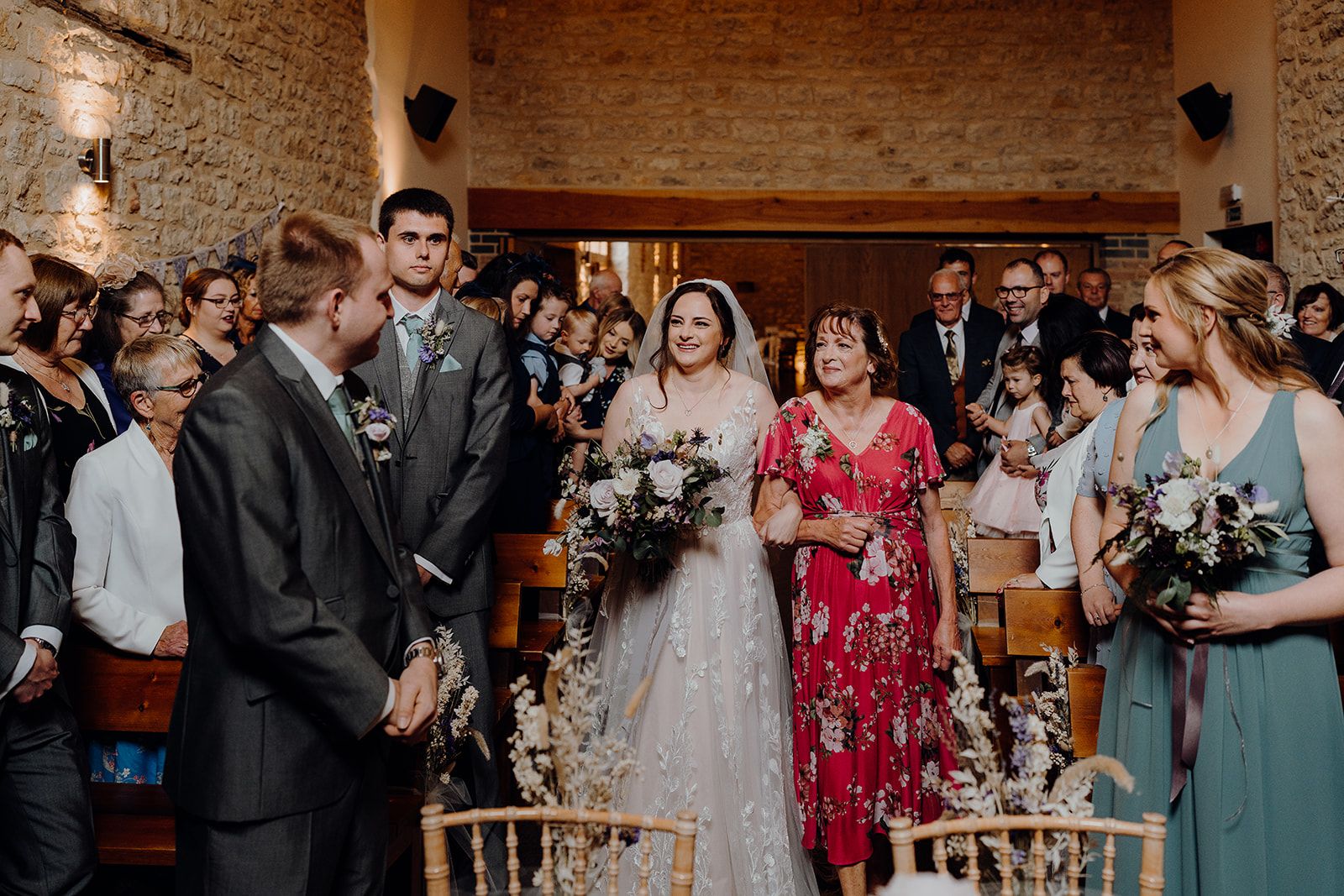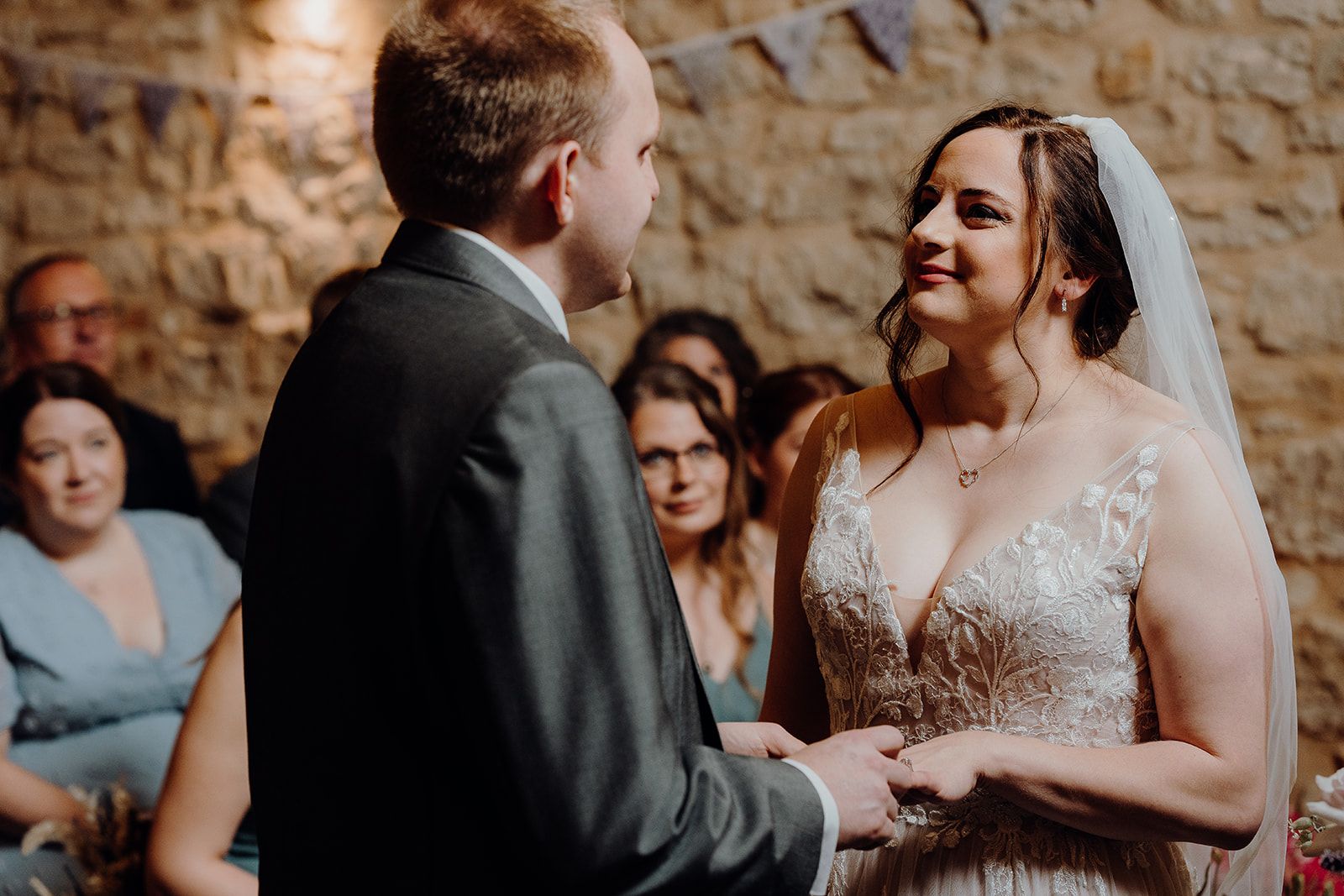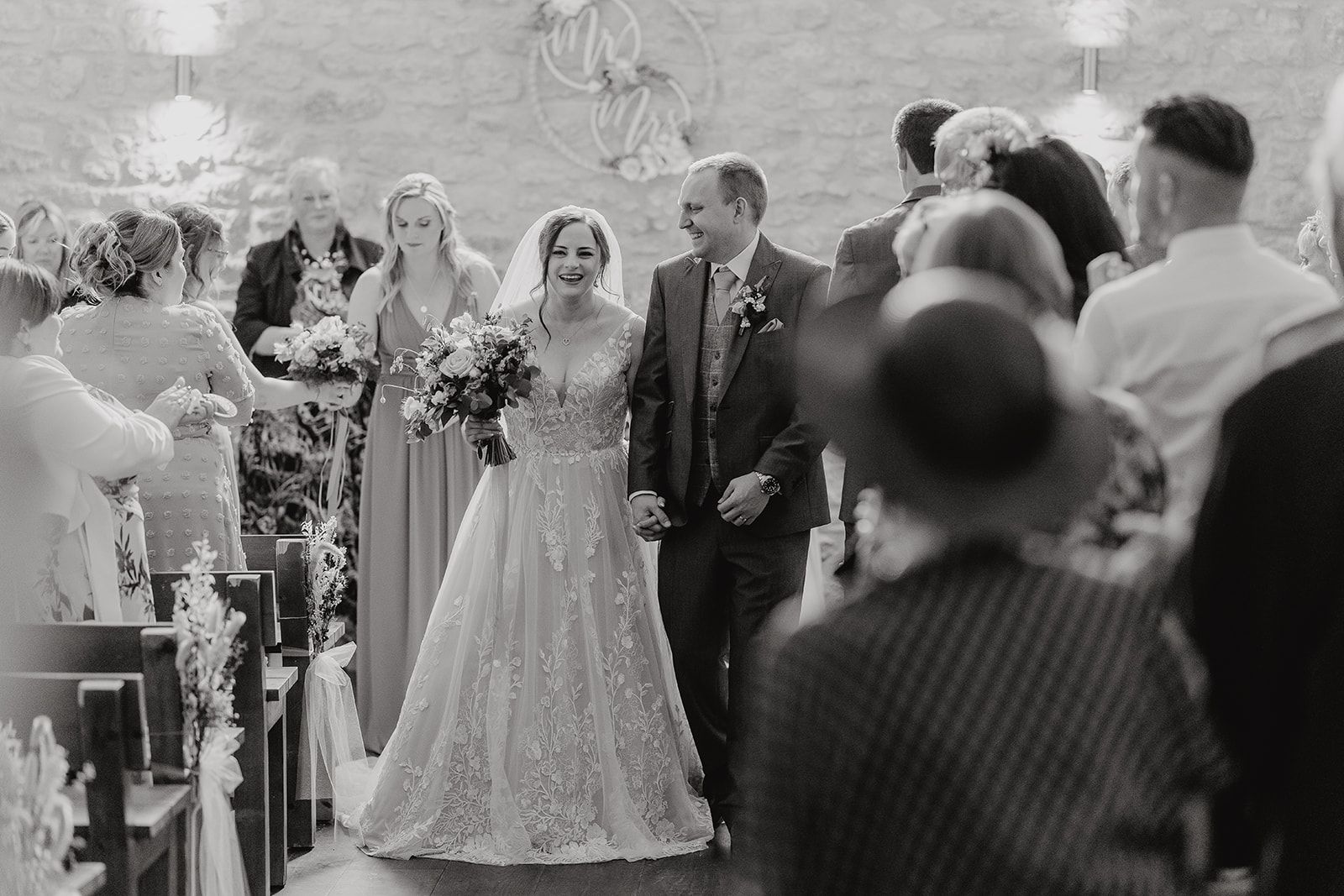 Drinks reception in the gardens of Huntsmill
The gardens of Huntsmill are beautiful and the rain just about held off for the newlyweds and their guests to enjoy some drinks and photos outside. It's during the reception that I love capturing natural moments, particularly the congratulatory hugs and smiles.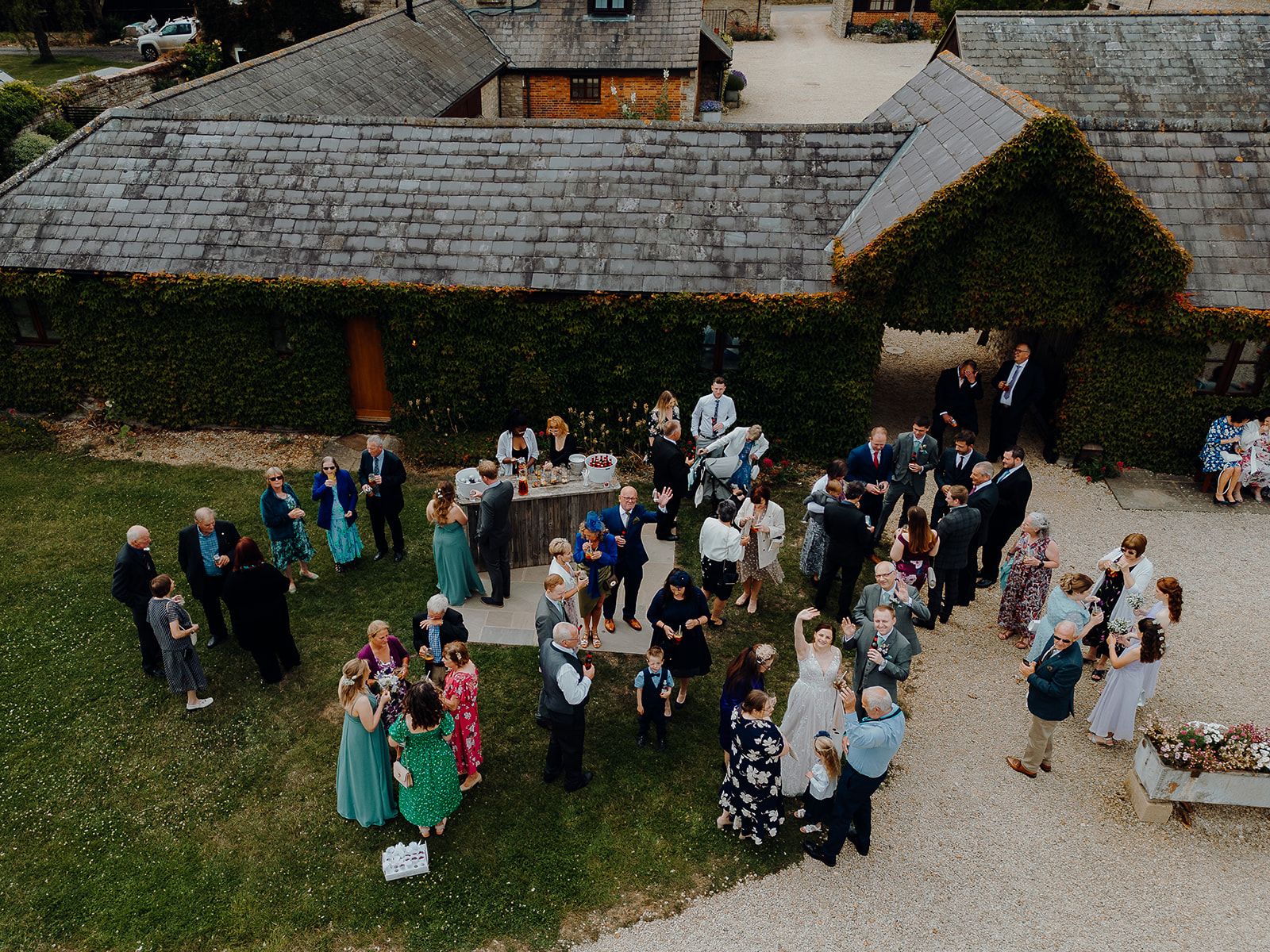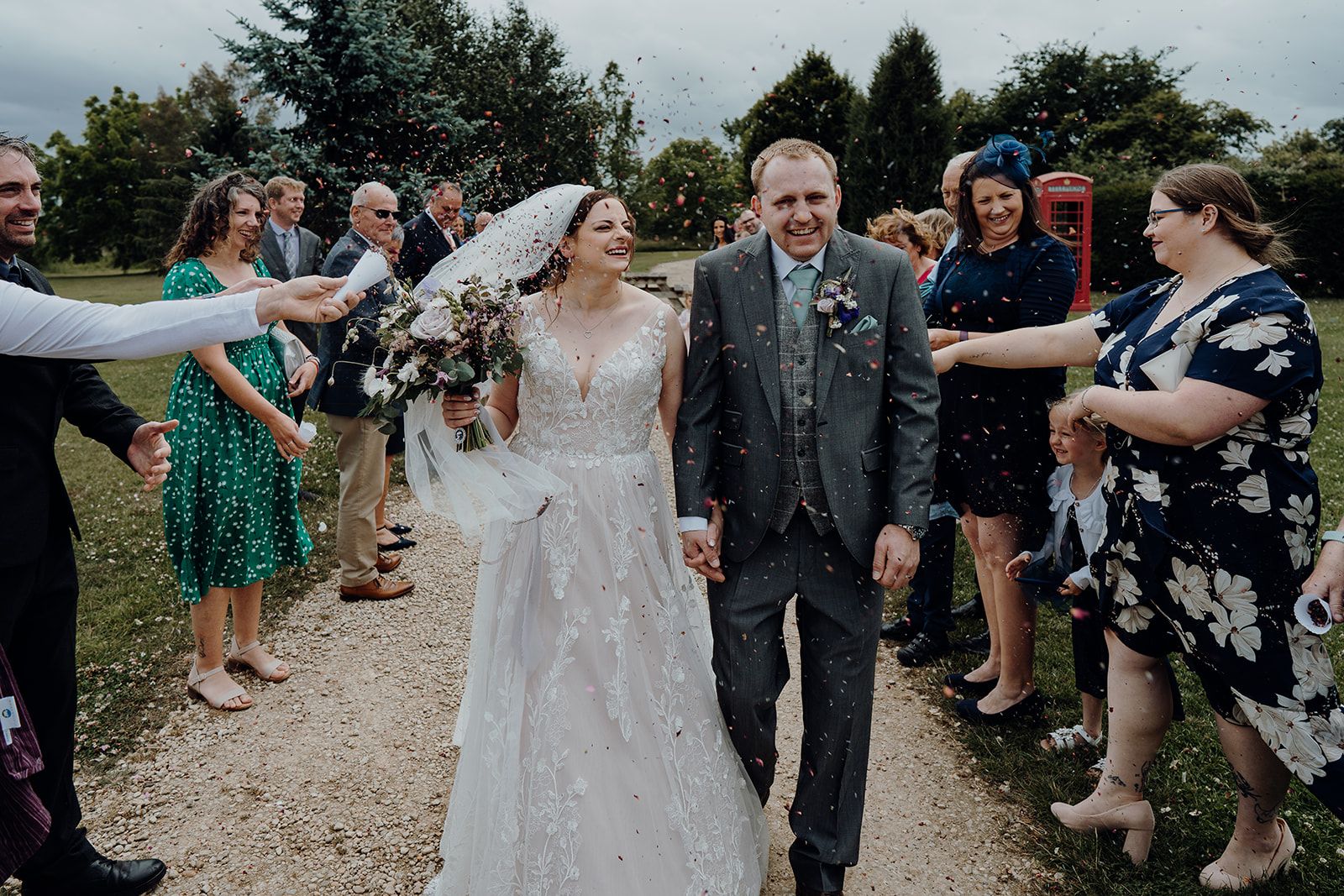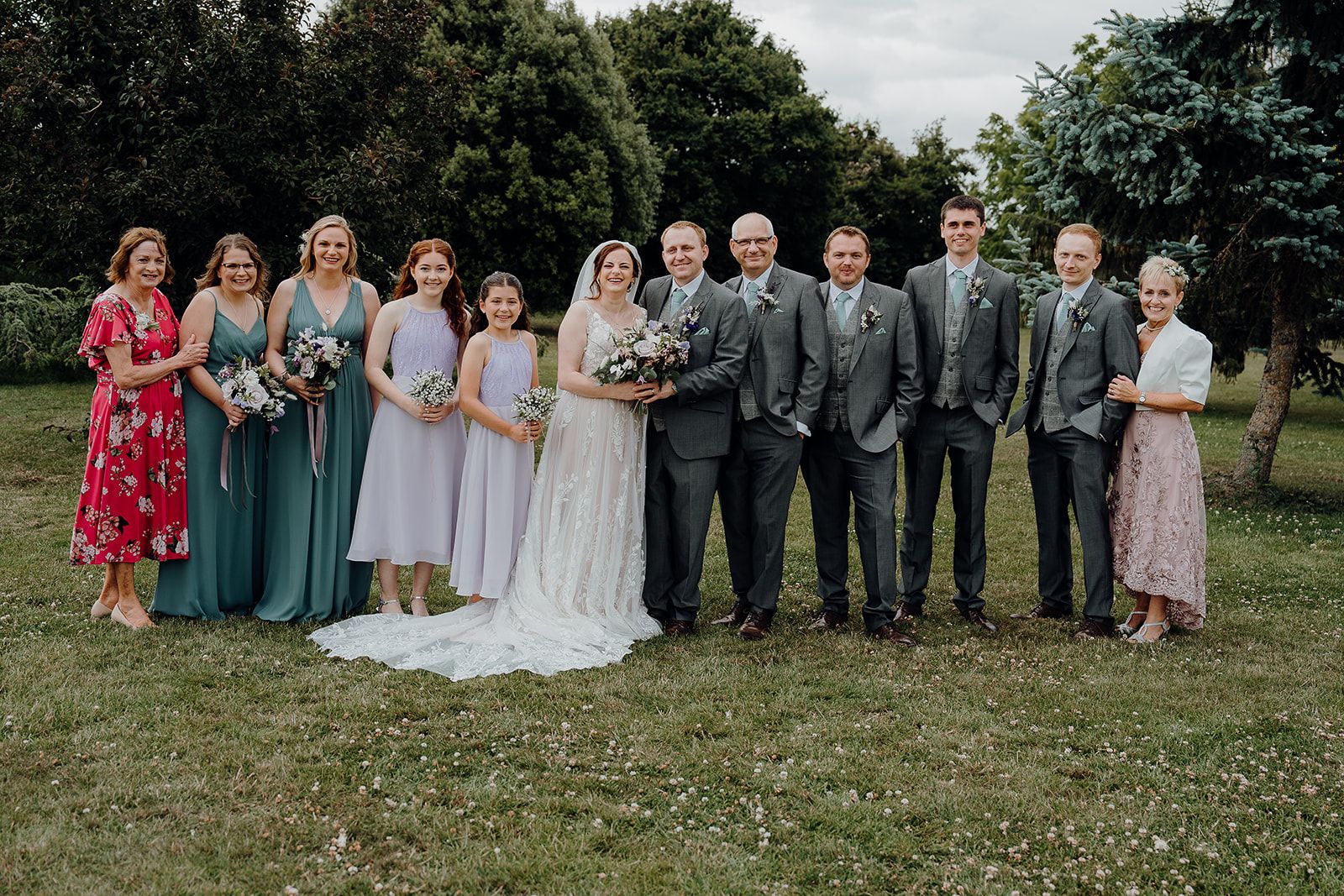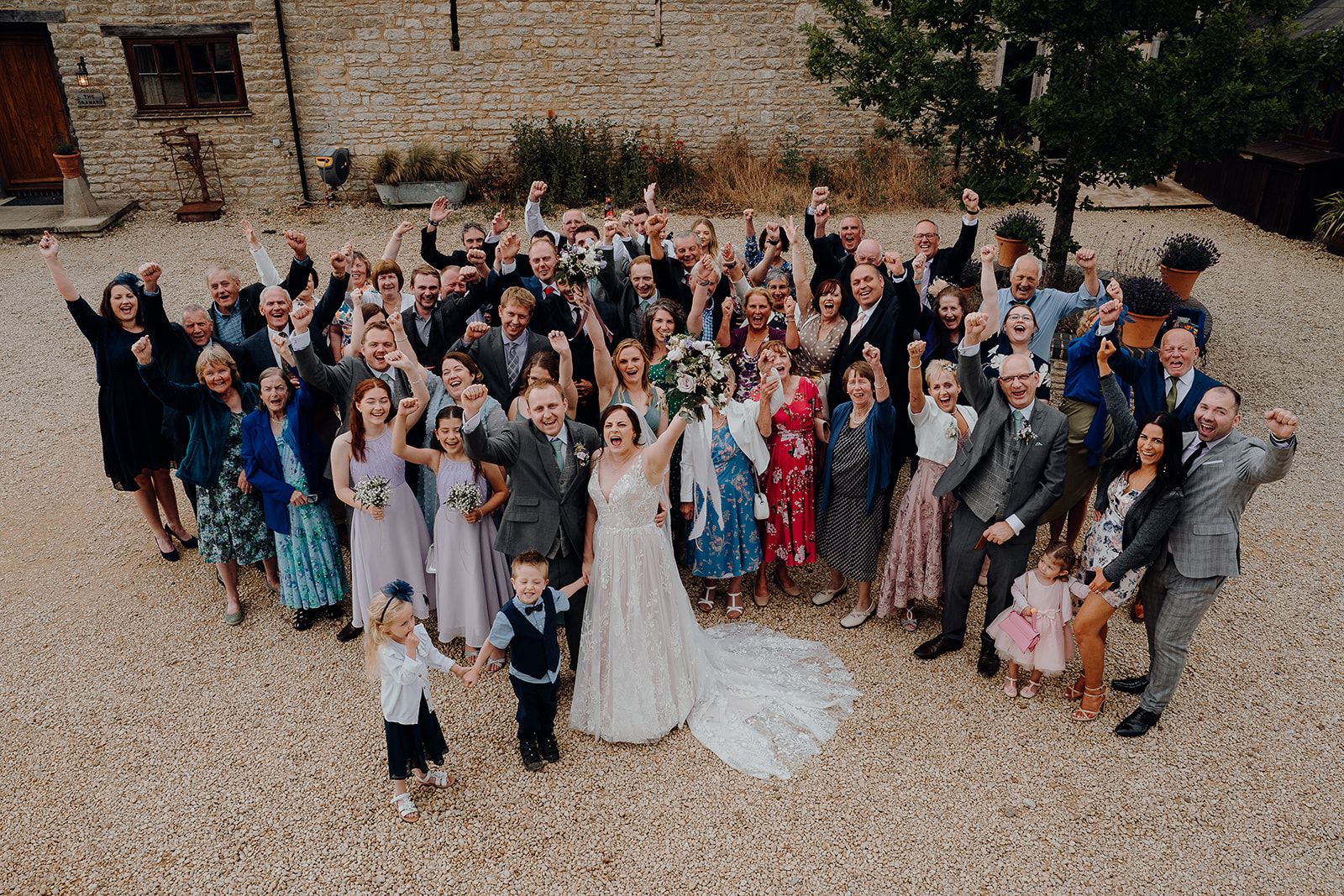 Just married at Huntsmill Farm
Sam and Steve are very dedicated photographers and were really reassuring when Georgie and James were a bit nervous about their couples photos. I love the photo of the two of them through the tree leaves - very creative!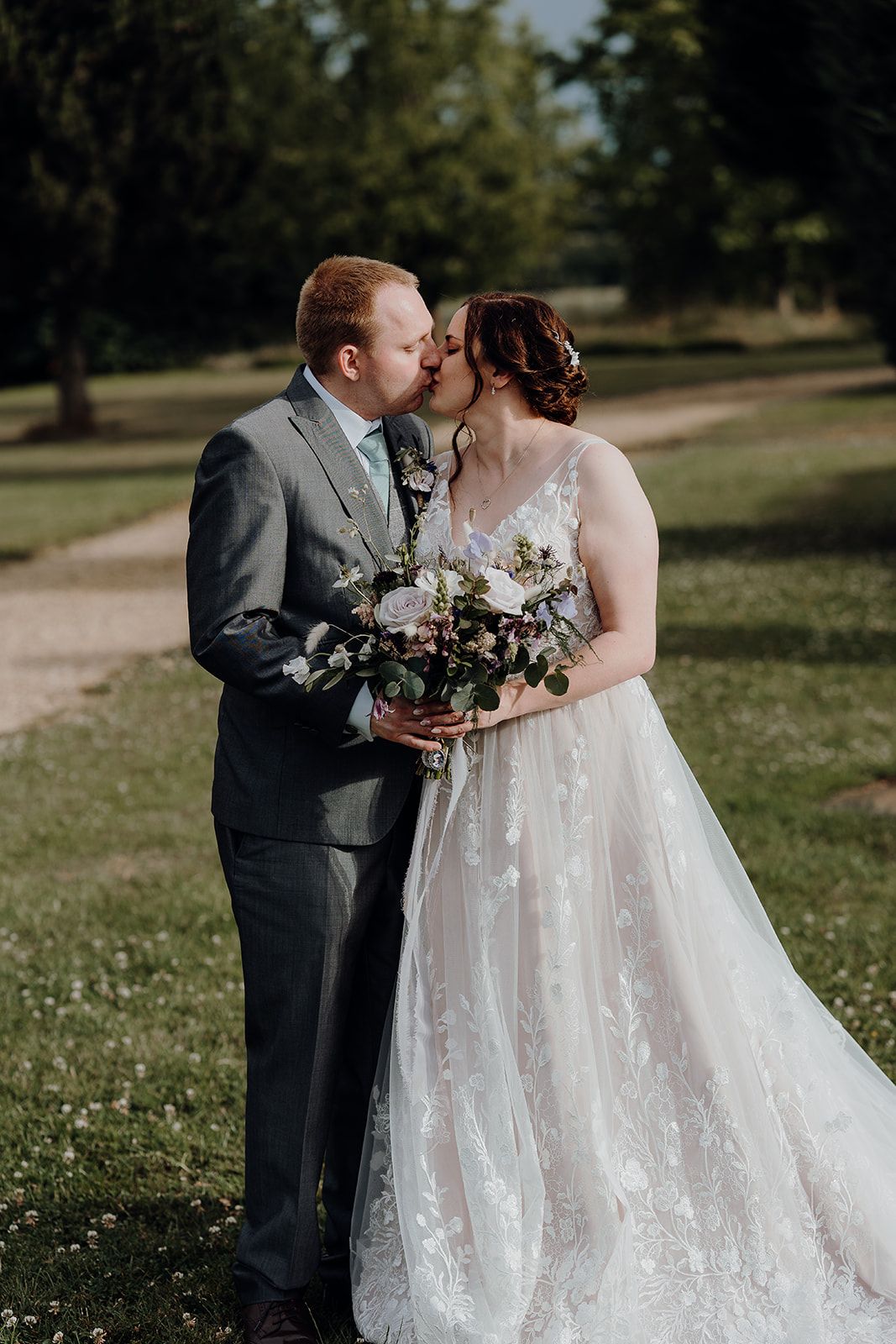 Speeches in the barn
Although speeches aren't everyone's favourite wedding tradition, I love them because it's another glimpse into the lives and history of each couple. Georgie and James both said they were aware how much of a whirlwind the day would be so having it filmed meant the world to them.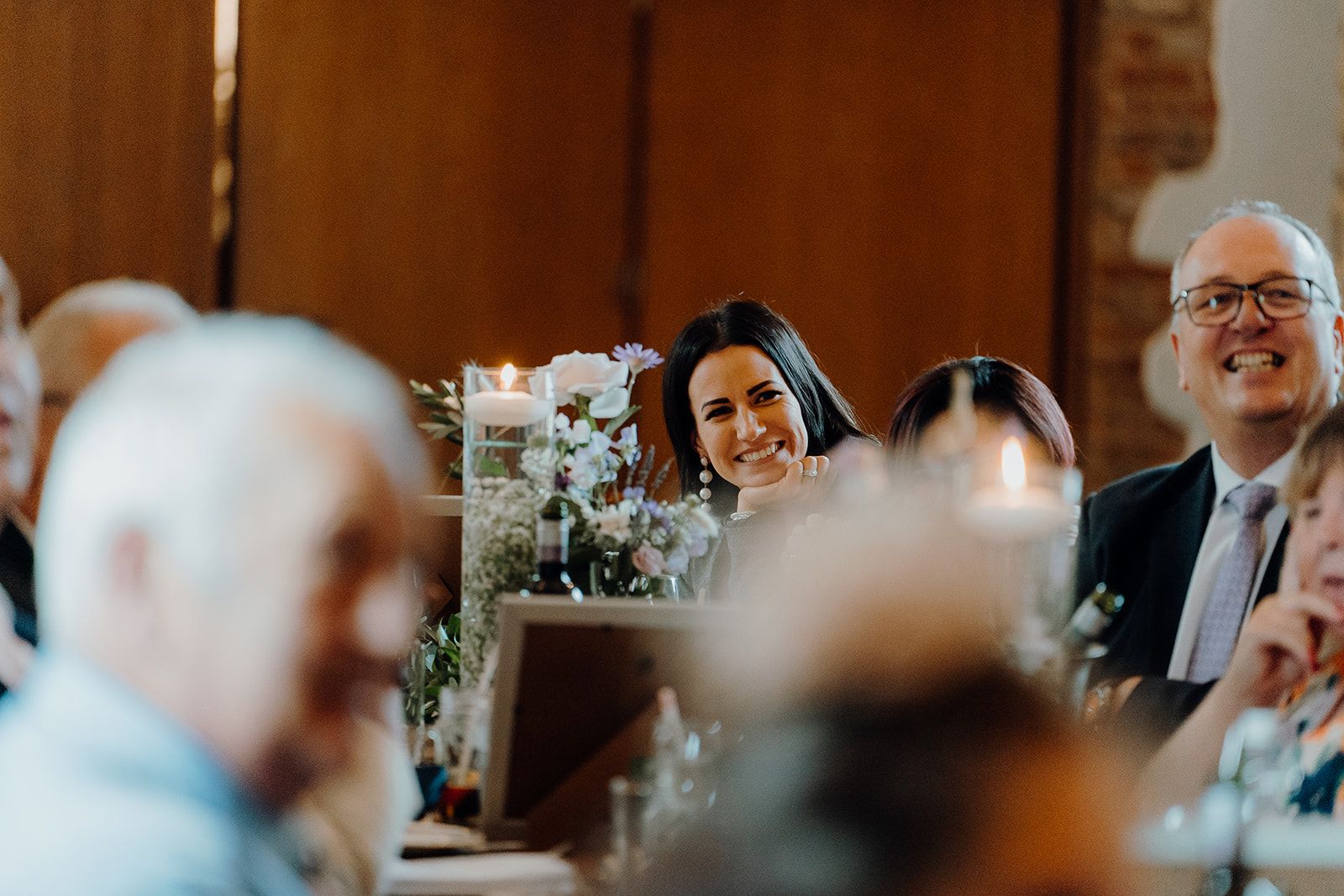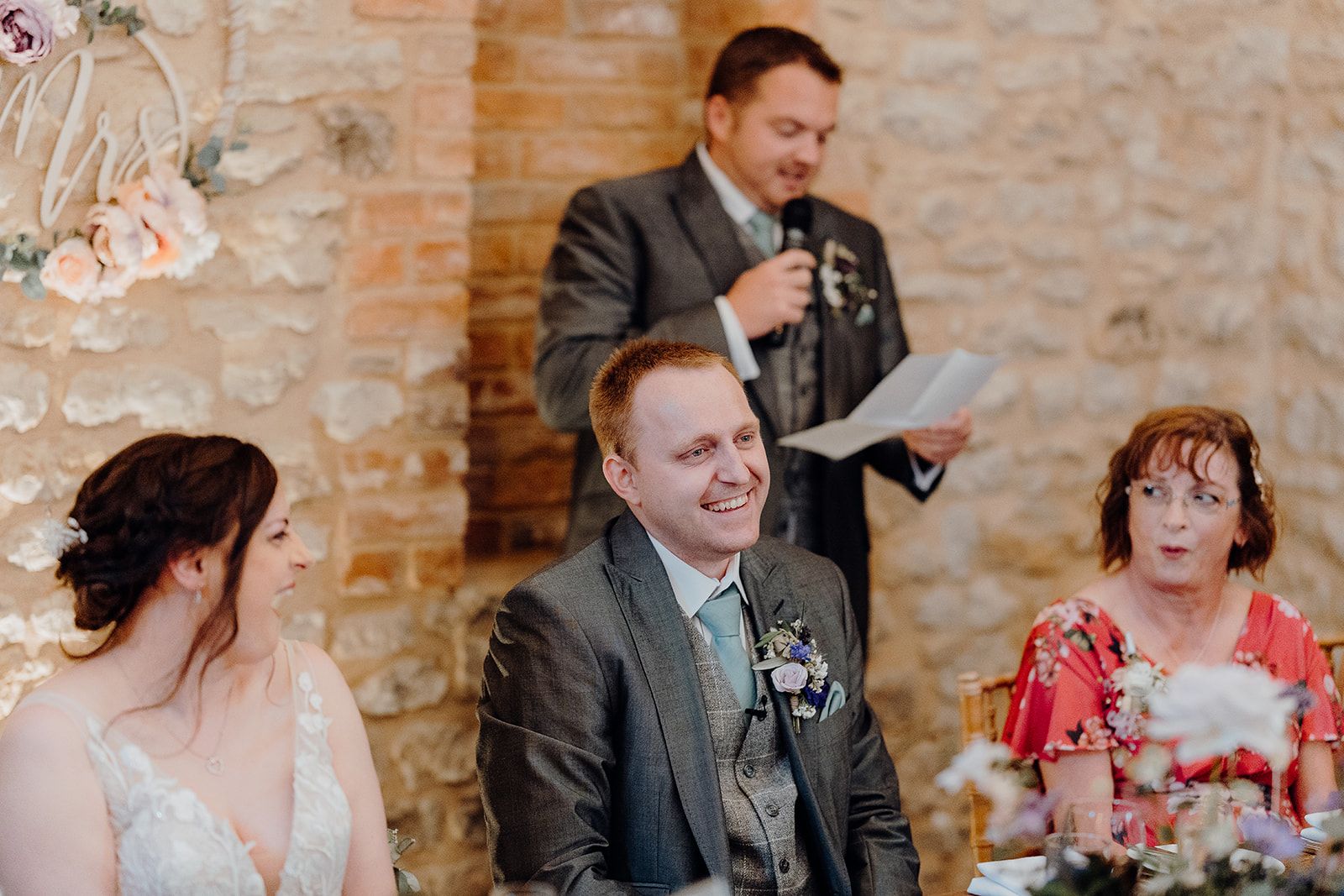 Epic hand painted wedding cake from Nevie-Pie Cakes
In nearly 10 years of filming weddings I've never seen such detail in a wedding cake, it took my breath away! Georgie explained that James proposed at Blenheim Palace so they had the bridge painted on the cake - absolutely incredible!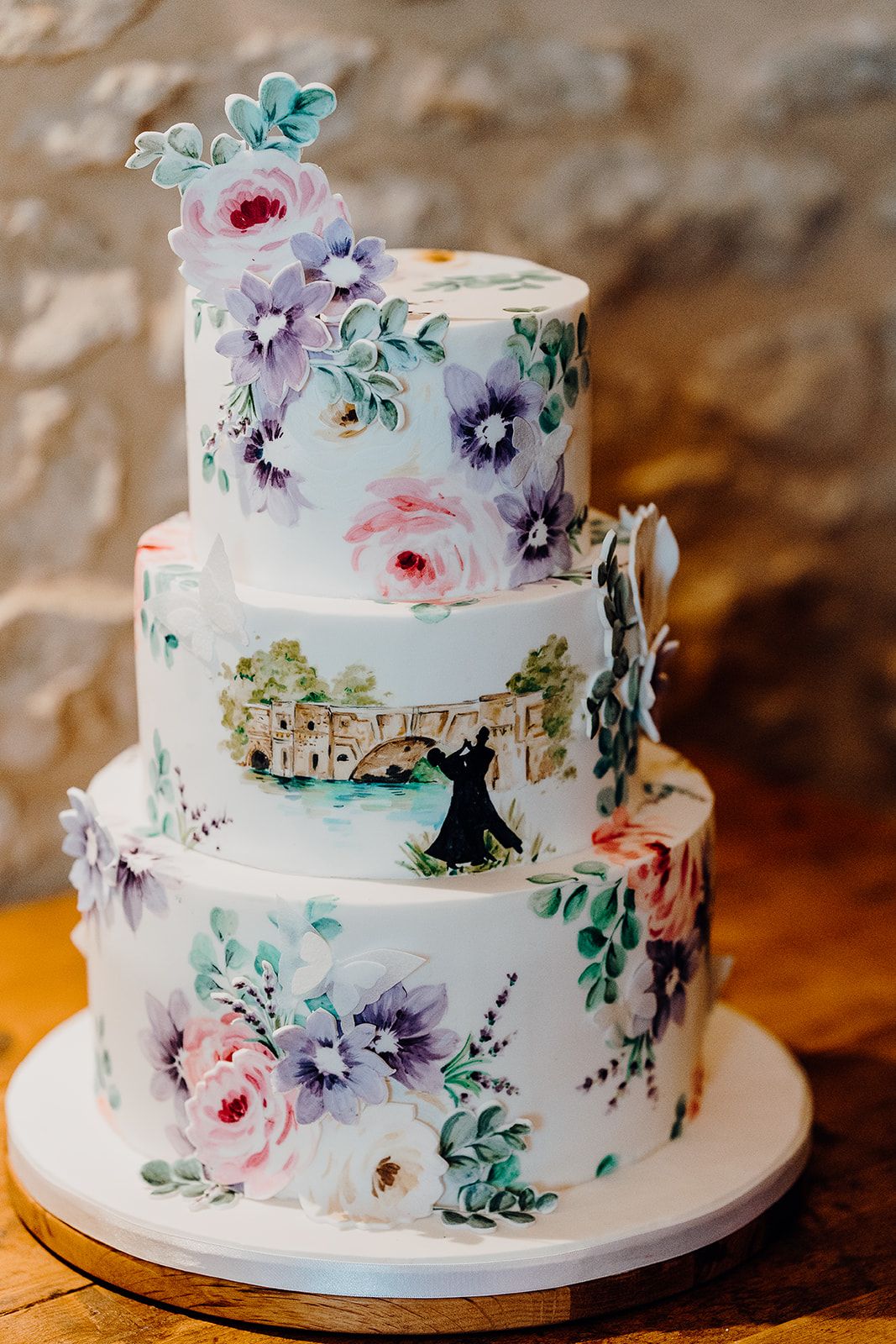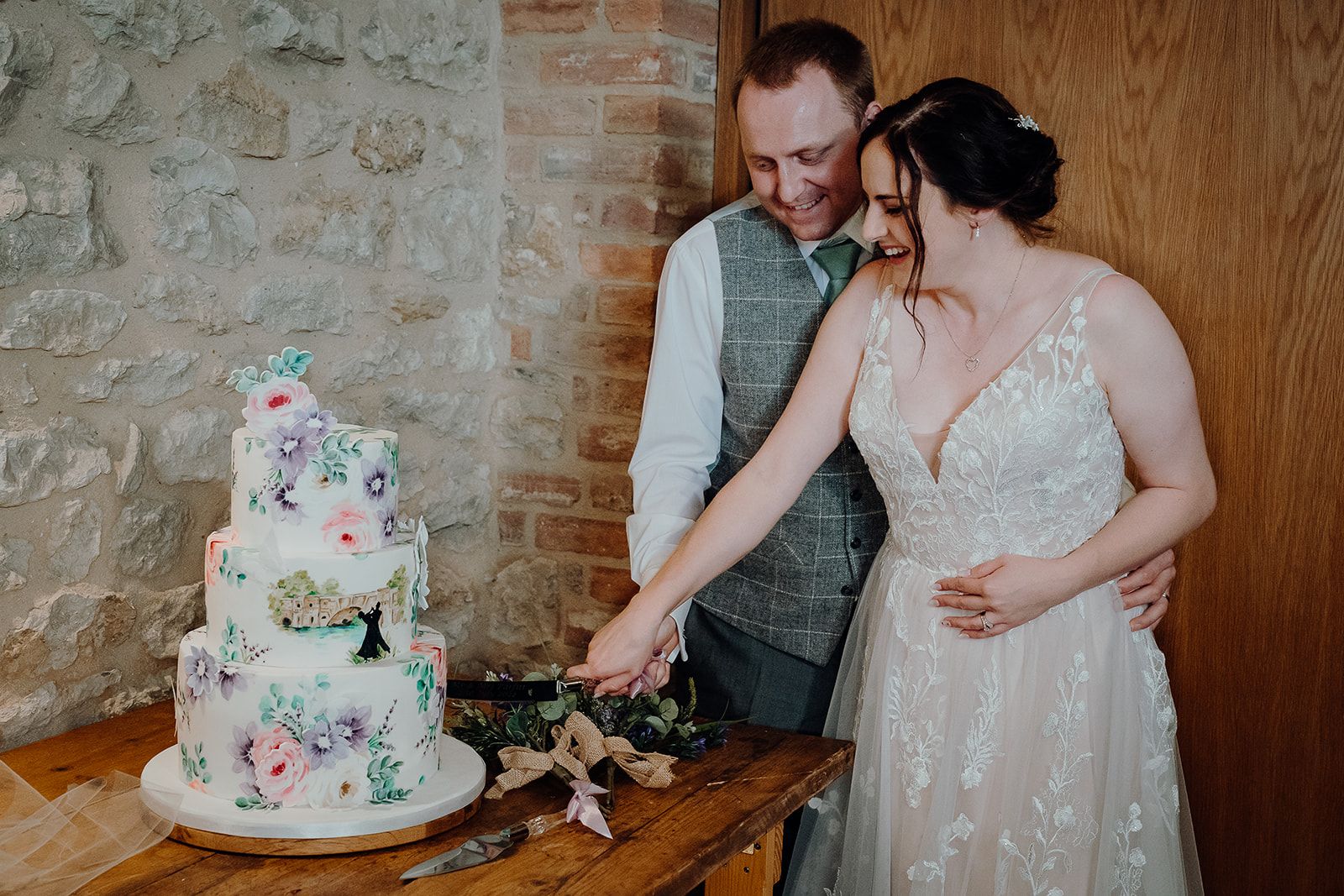 Evening fun including Georgie and James' choreographed first dance
Prior to booking, Georgie and James explained that they met during a dancing competition when they had been partnered together. A very special moment was, of course, during their first dance which they choreographed with their dance teacher. It was charming and all their guests loved how personal it was to them both.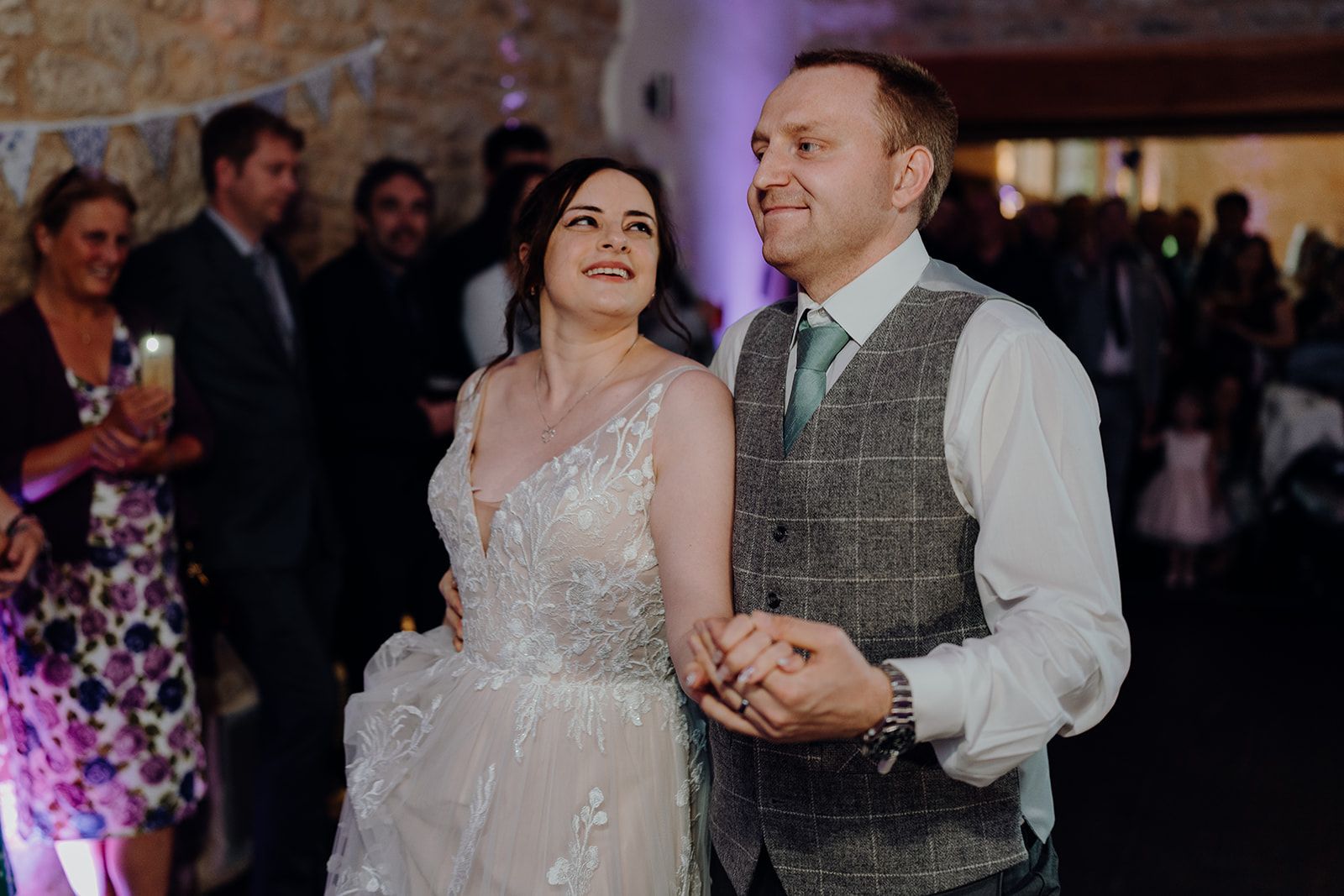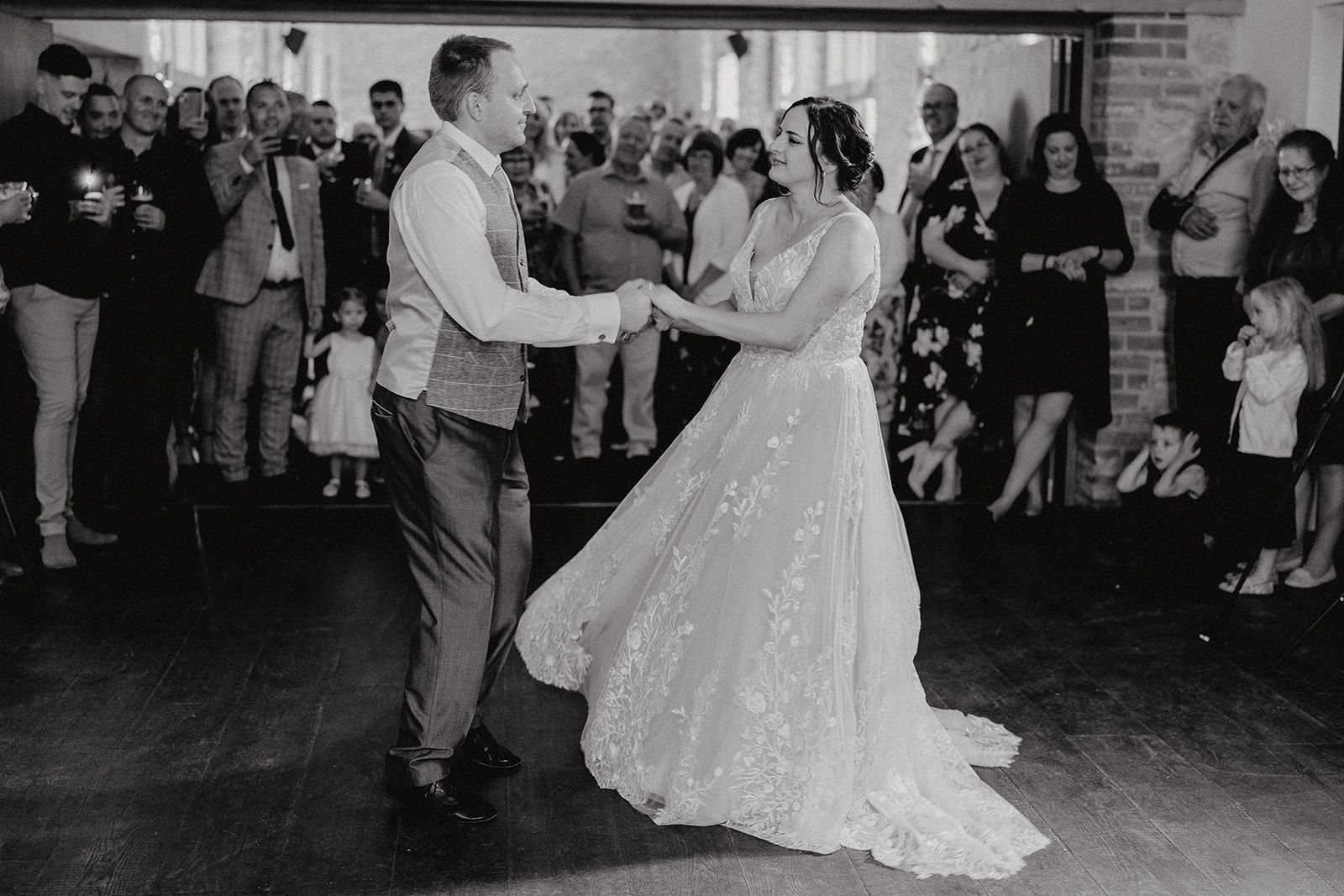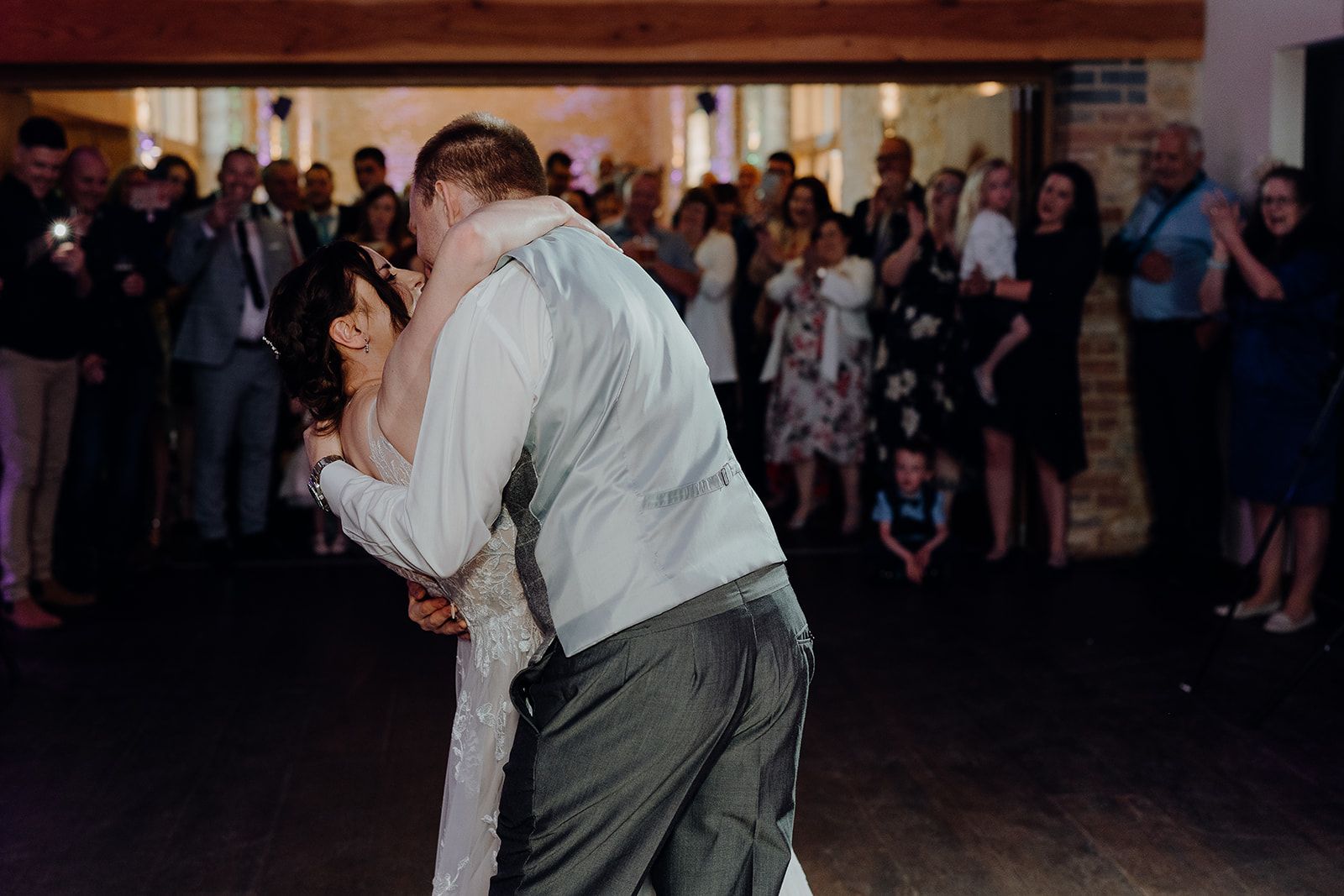 Brilliant evening wedding reception
The band Slideways via Entertainment Nation were amazing! Having met each other through a love of dance, dancing the night away was really important to Georgie and James. Slideways didn't disappoint - I love filming the party, so much fun!
Georgie and James chose some other brilliant evening entertainment for their wedding. Hoofbooth is a very creative photobooth inside a horsebox! I love filming guests in a photobooth because there is some guaranteed laughter at the crazy faces being pulled!
I was lucky enough to try the amazing food from Bandit Street Food that Georgie and James chose for their evening feast. The halloumi burger was one of the best veggie burgers I've ever had!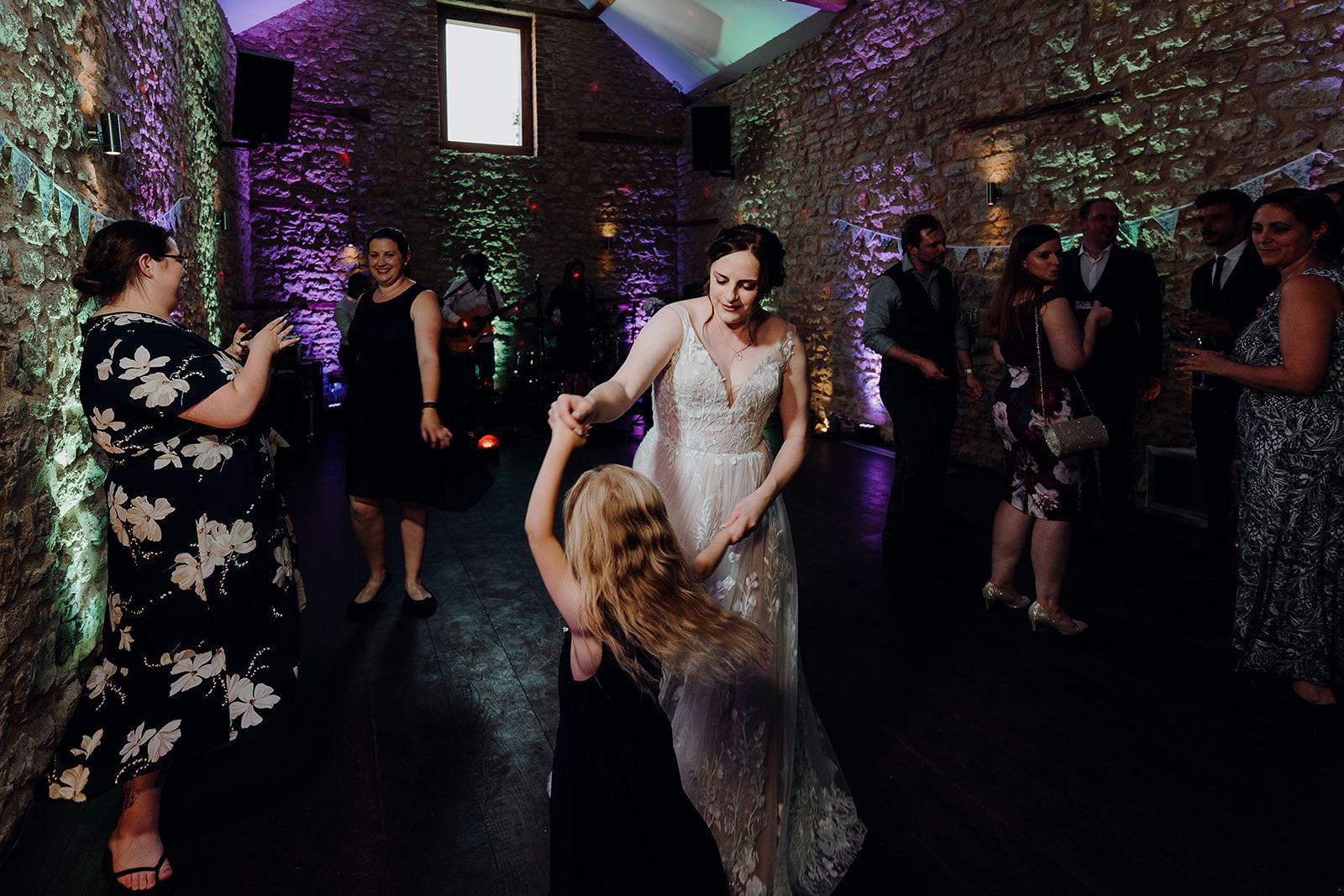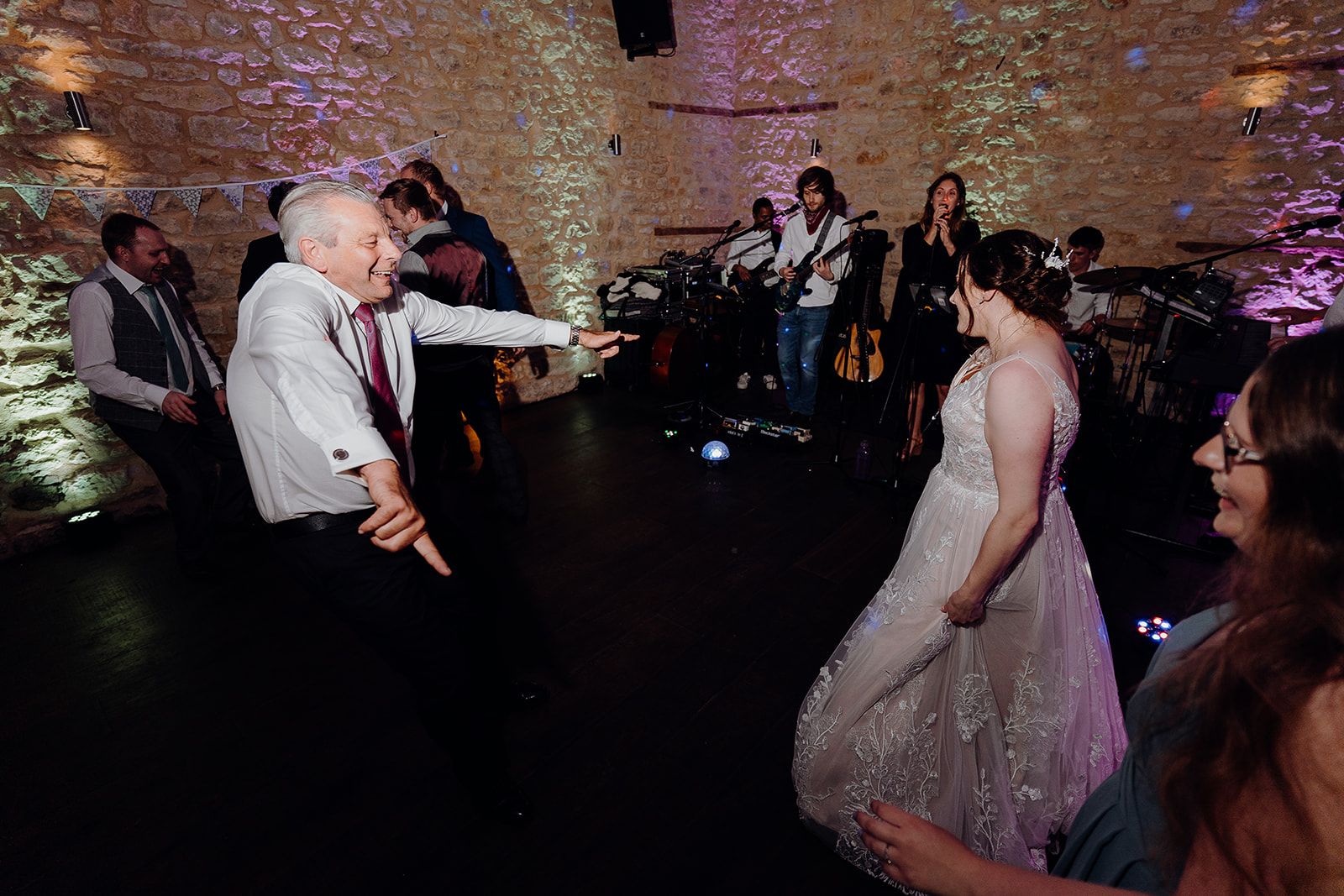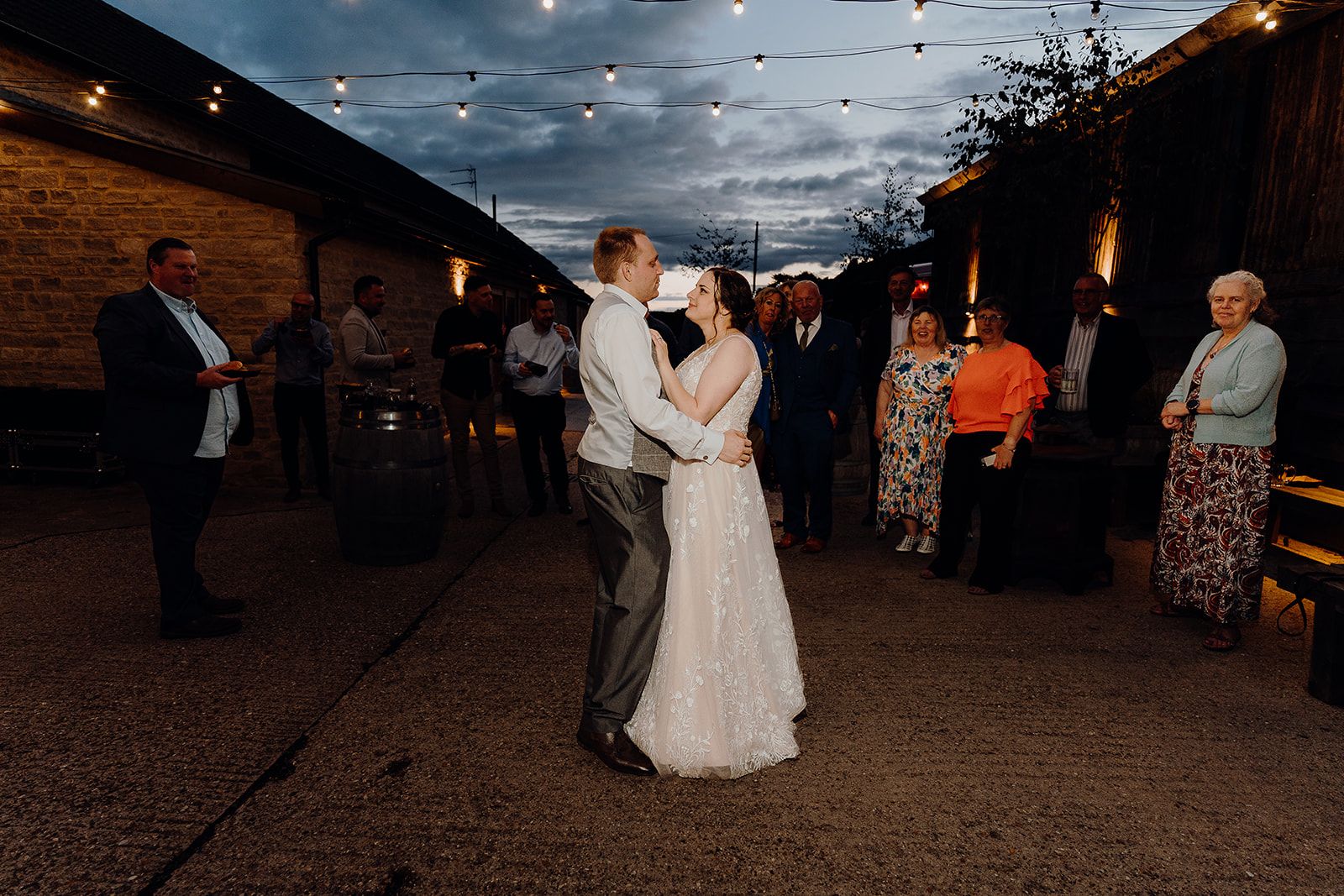 Buckinghamshire wedding videographer
Veiled Productions films fun, climate friendly 4K wedding videos across Buckinghamshire for modern, guest focused couples. Based near Banbury in Oxfordshire, Rachel from Veiled Productions is perfectly located within England to film weddings in Buckinghamshire, Oxfordshire, Northamptonshire and across the south of the country.
GETTING MARRIED AT HUNTSMILL FARM AND LOOKING FOR A VIDEOGRAPHER?
Ready to make the best investment for your wedding? Use the contact page to find out if we're free on your chosen date.