Sophie and Ross had such a romantic wedding day at Swynford Manor in Cambridgeshire. My favourite part was definitely the evening photos with sparklers and smoke bombs!
Kind words - Facebook review by bride Sophie
"Rachel was recommended to us after she did a wedding of some close friends of ours, they gave a glowing recommendation so we decided to book her too for our wedding on the 28th May 2022. We've received our video's and we cannot recommend her enough!
Its difficult to articulate how unbelievably happy we are with our video! Its completely perfect and better than we ever could of imagined. Rachel is one of the nicest people you'll ever meet and she's clearly very talented and passionate about what she does, the video flows beautifully. I think anyone who books Rachel will be more than happy with what they receive in return.
We left booking a videographer until last, because we weren't sure if we even wanted one. I can honestly say that having a wedding video is the best decision we made! Whilst we love our photographs, its the video we cherish more and every year on our anniversary we will be sitting down to watch it again!
Thank you Rachel, so so much!"
SWYNFORD MANOR WEDDING VIDEO – SOPHIE AND ROSS – A SNEAK PEEK
Edited within 72 hours of the wedding, the sneak peek is the perfect first look at the special moments throughout the day. I love the honesty of Ross' speech.
Full length feature film
Due to music copyright law, our full length feature films aren't available to watch online. Pop your email into the box below and we can send you some examples which include the formalities in full.
BRIDAL PARTY PREPARATIONS IN THE BRIDAL LOUNGE AT SWYNFORD MANOR
Sophie spent the morning with her bridesmaids and it was a very fun, relaxed morning in the Bridal Lounge at Swynford Manor. Kathryn from Doll Creative styled the ladies' hair and make up beautifully and they were ready with plenty of time for photos before the ceremony!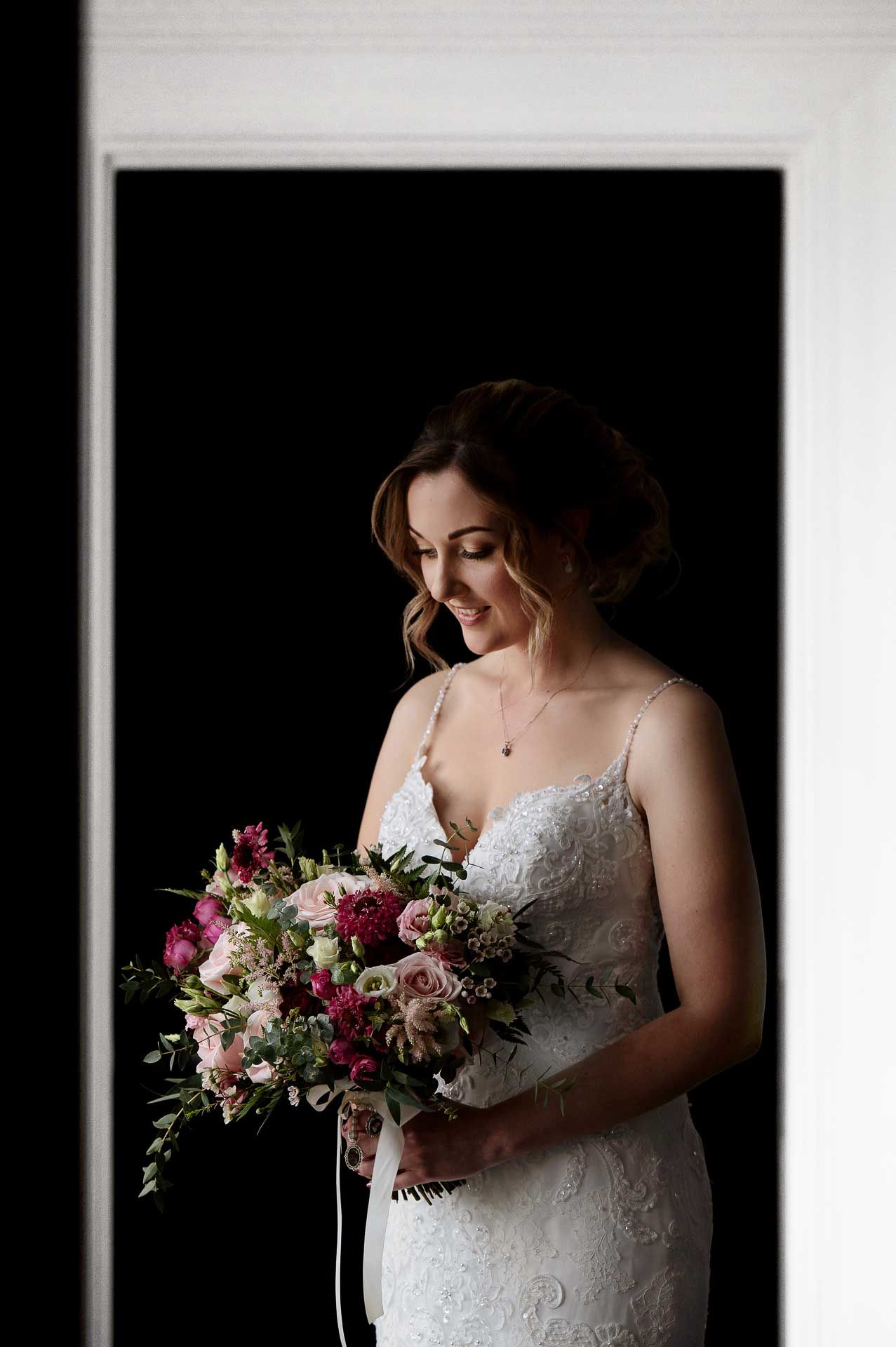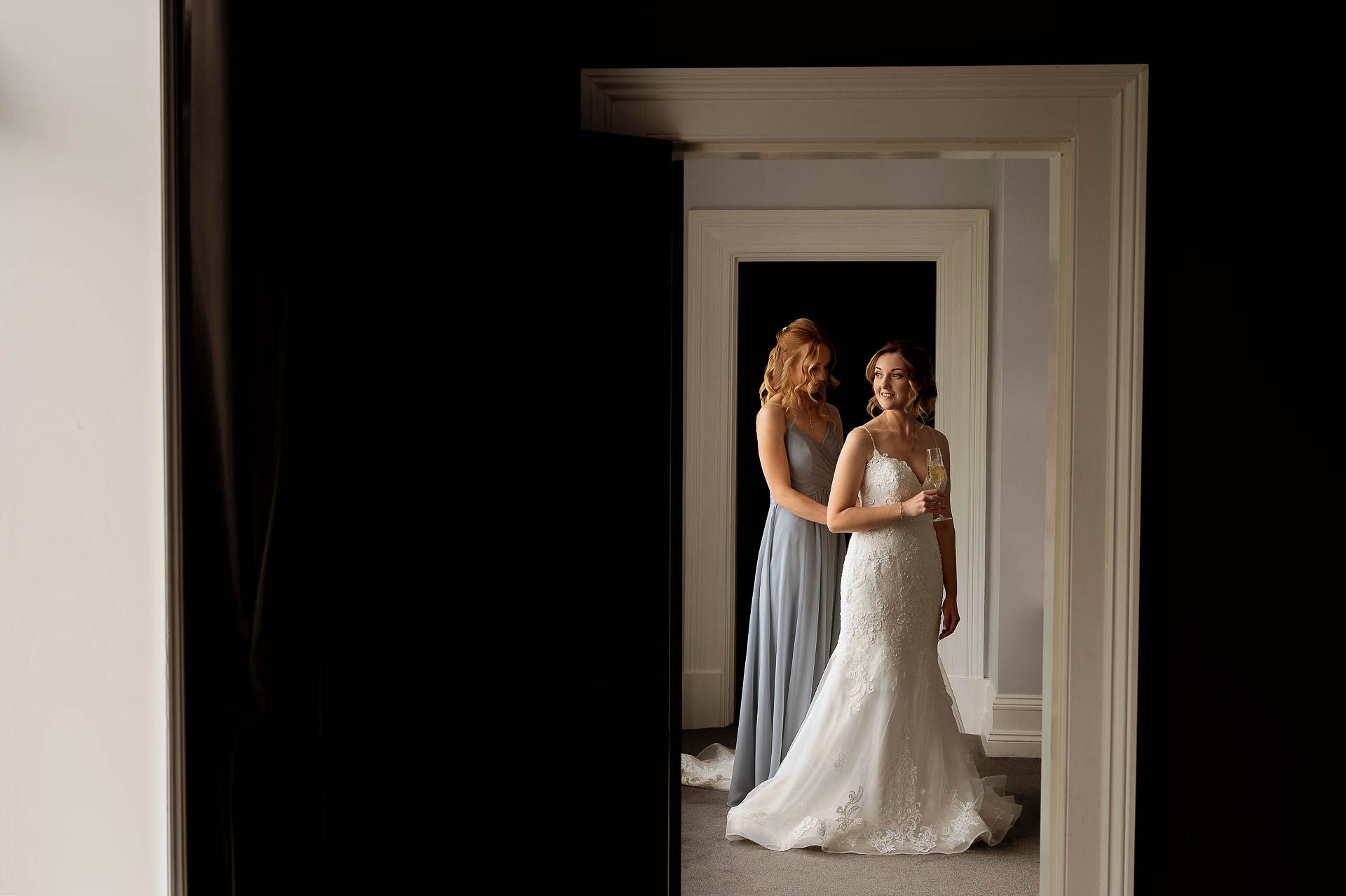 BEAUTIFUL SUMMER WEDDING FLOWERS
The stunning flowers by Heidi Appleyard Floral Design looked beautiful against the dresses and smelt amazing! Sophie chose her gorgeous embellished wedding dress from Shades of White and the bridesmaid dresses were from JJs House.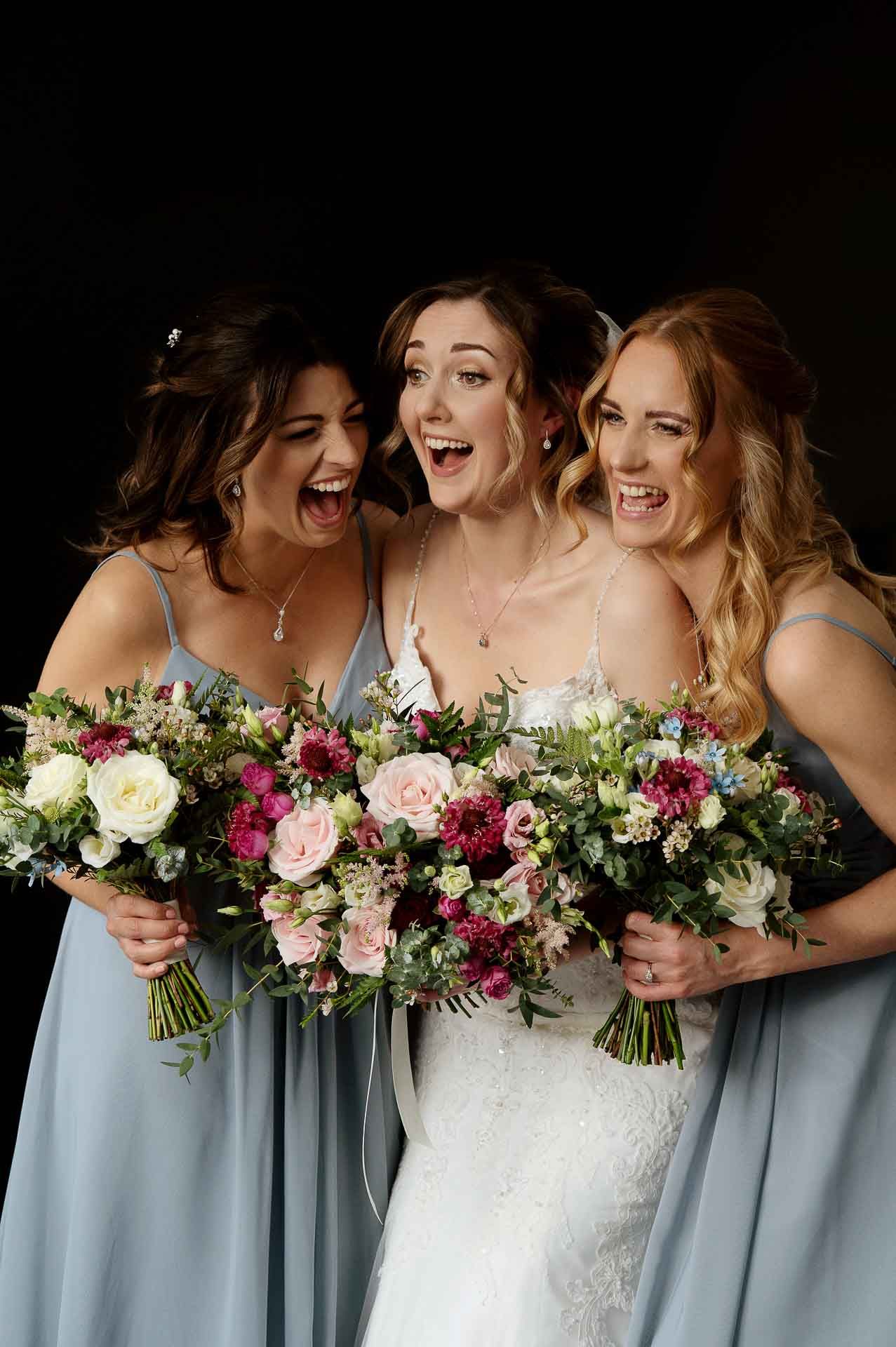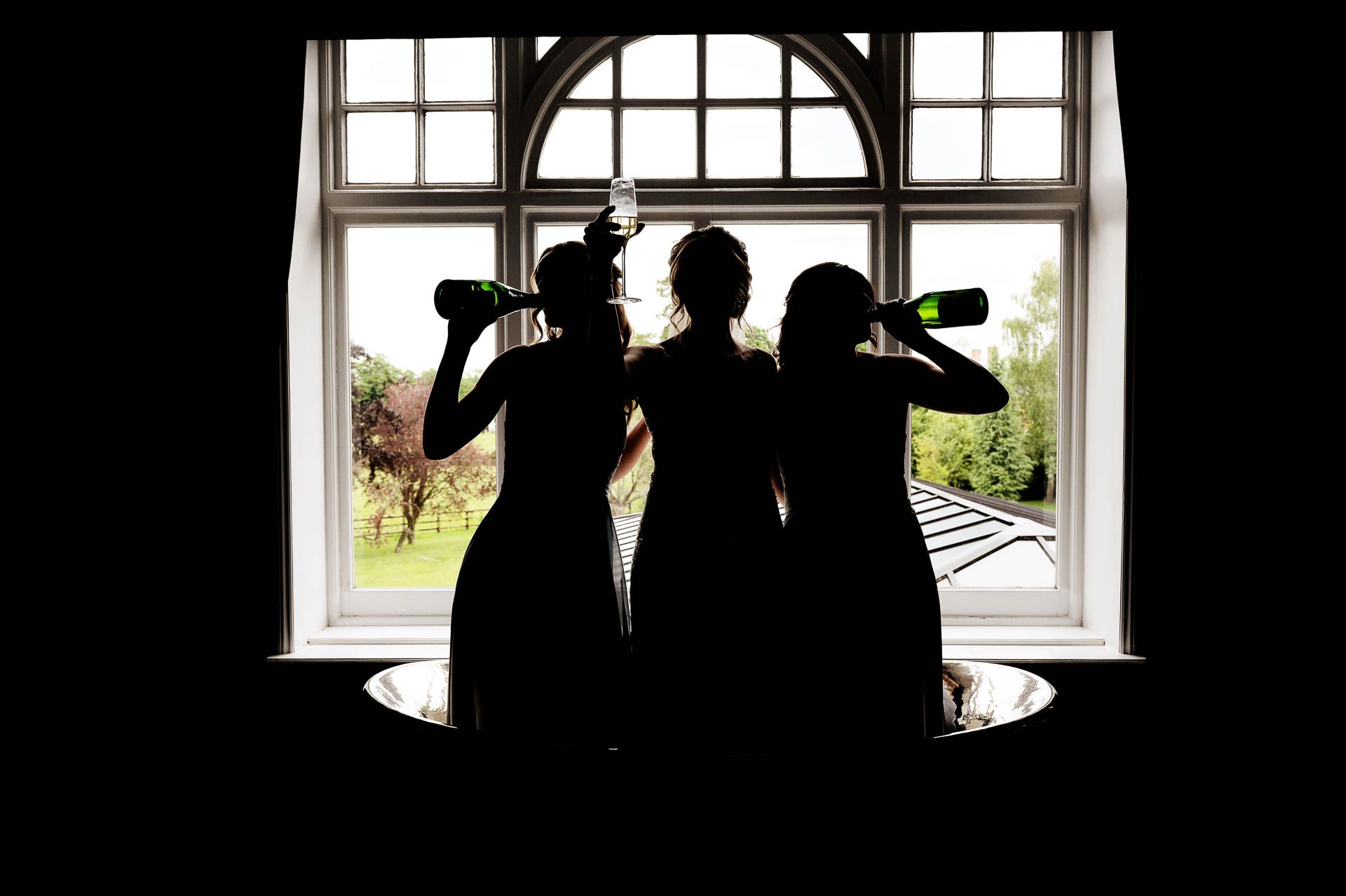 NATURAL WEDDING PHOTOGRAPHS
One of my favourite moments during the morning was when Sophie revealed her dress to her Dad. As he entered the room he tripped on the step and made everybody laugh. These are the moments that you can't imagine on prior to the day but will always be remembered! Andy and Lewis from Fountain Photography were brilliant at creating natural photos throughout the day. I love their creativity – I think the photos speak for themselves here!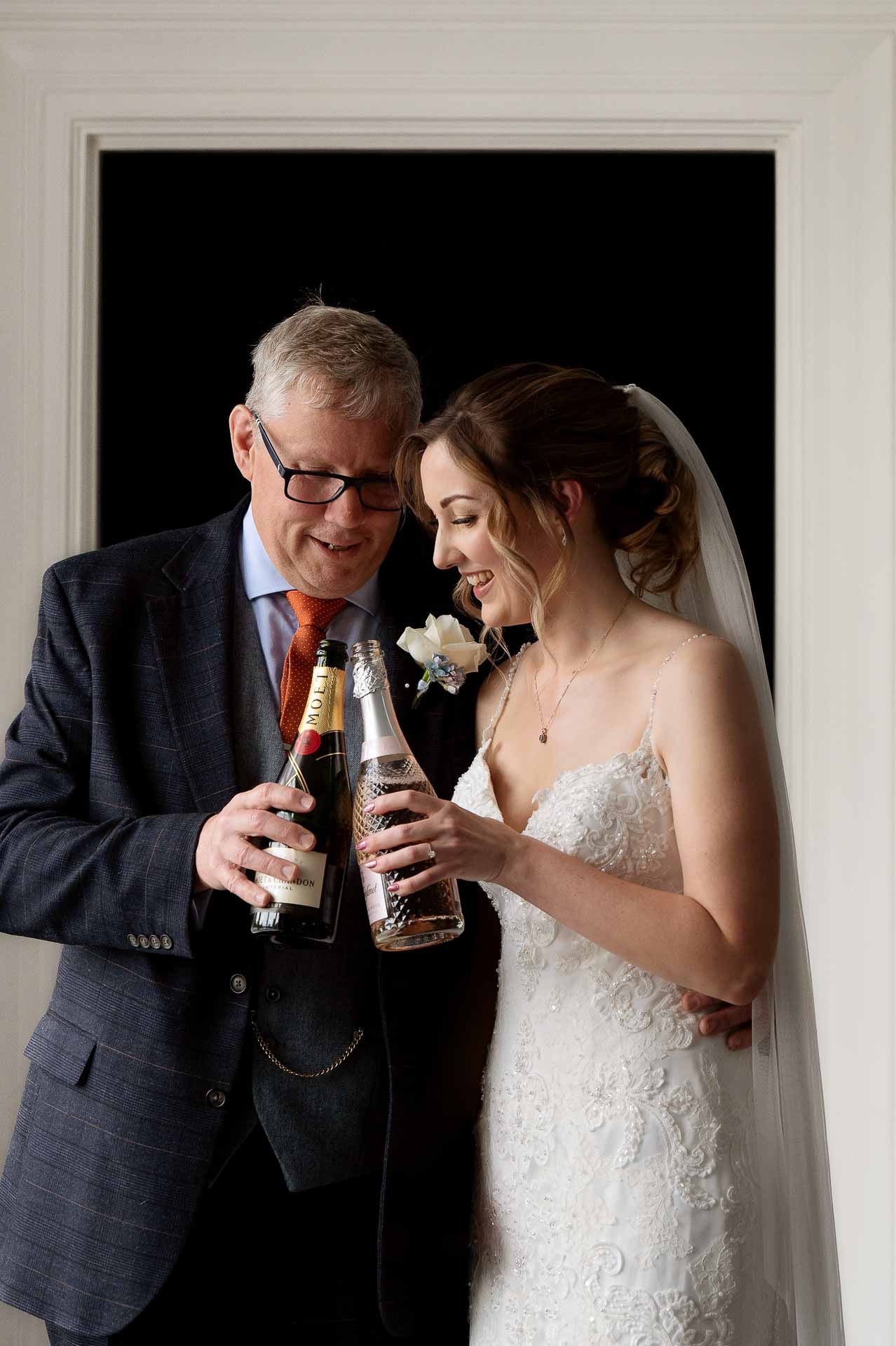 GROOM'S PARTY PREPARATIONS AT SWYNFORD MANOR
Ross and his groomsmen looked so sophisticated in their suits from Moss Bros. The red ties went perfectly with the button holes and bouquets. Andy and Lewis had such a great eye for unique portraits, I love the one of Ross in the mirror!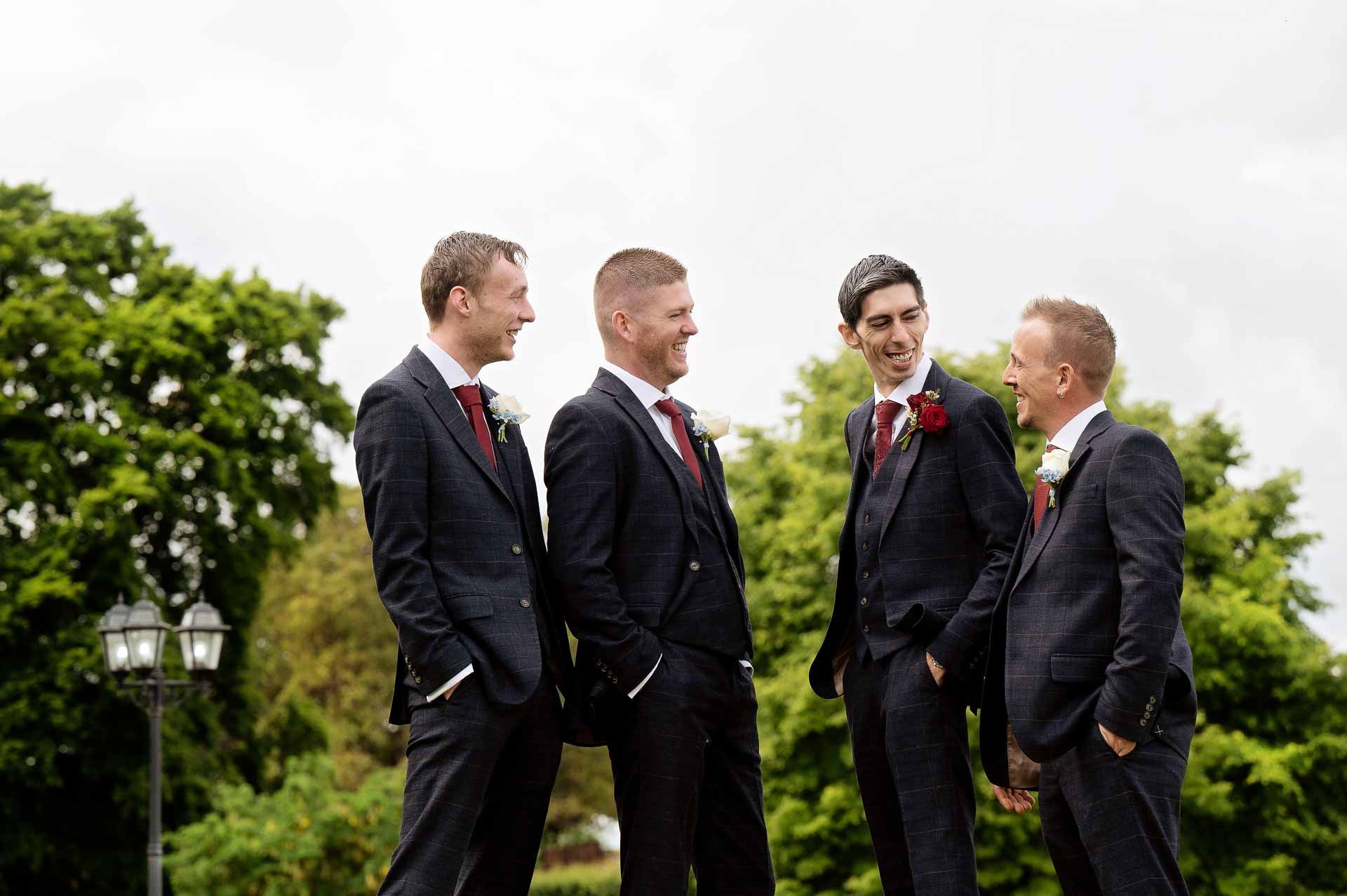 WEDDING CEREMONY IN THE STUDY AT SWYNFORD MANOR
Ross and Sophie exchanged their legal vows, personal promises and wedding rings in front of their family and friends in the The Study at Swynford Manor. My favourite moment of the ceremony was when Ross' wedding ring only just fitted on his finger and Sophie gave the registrar a thumbs up!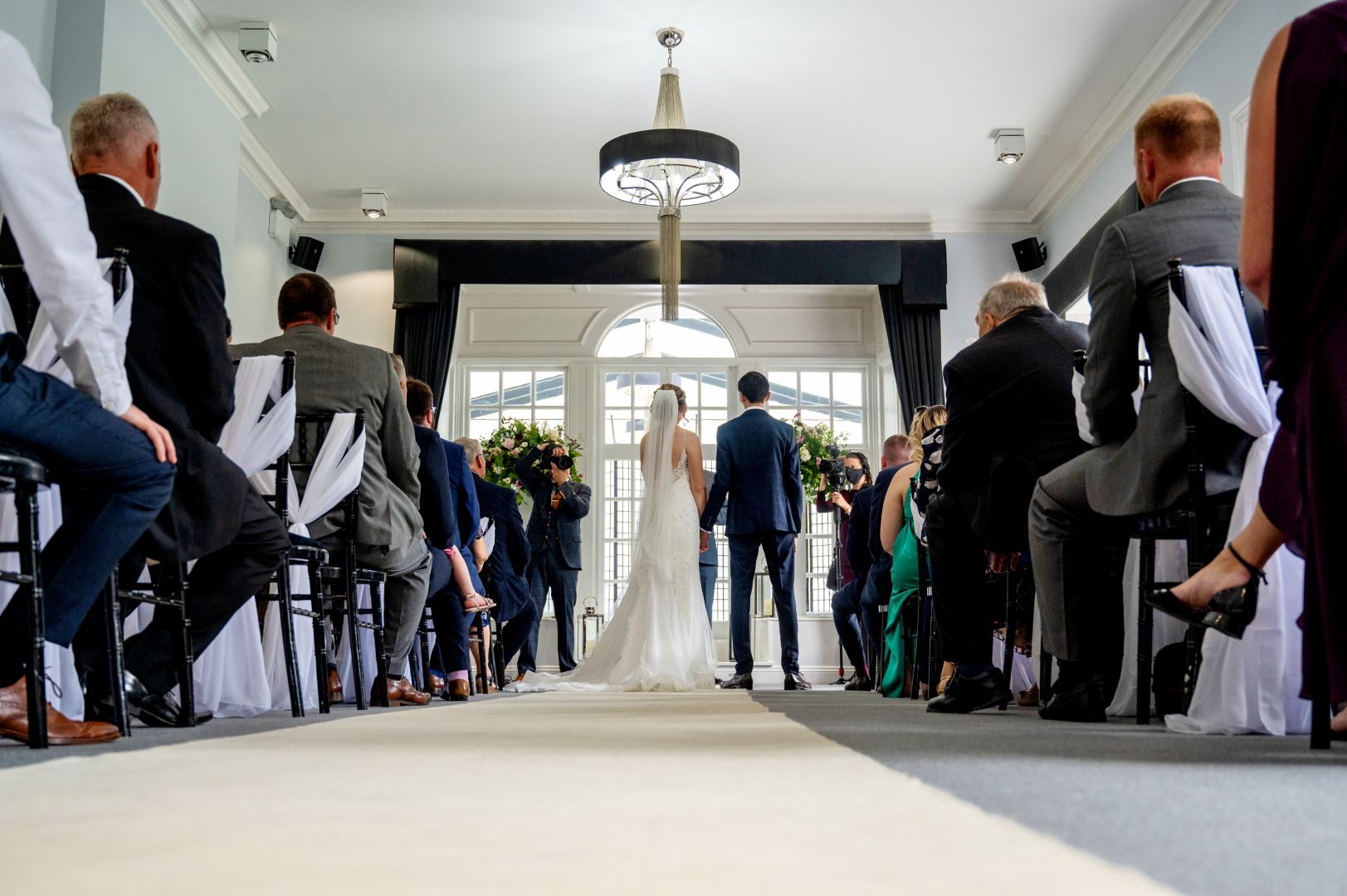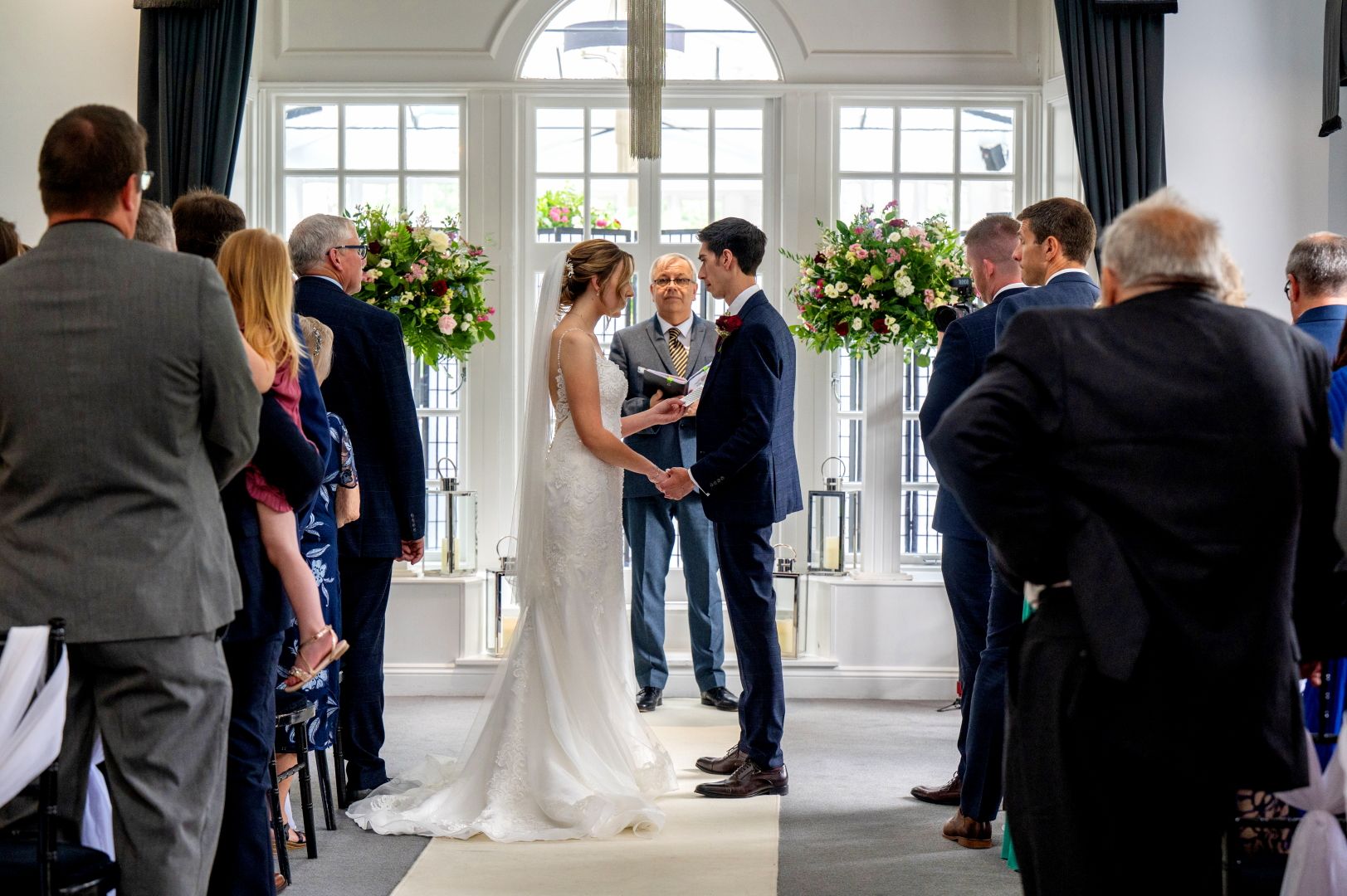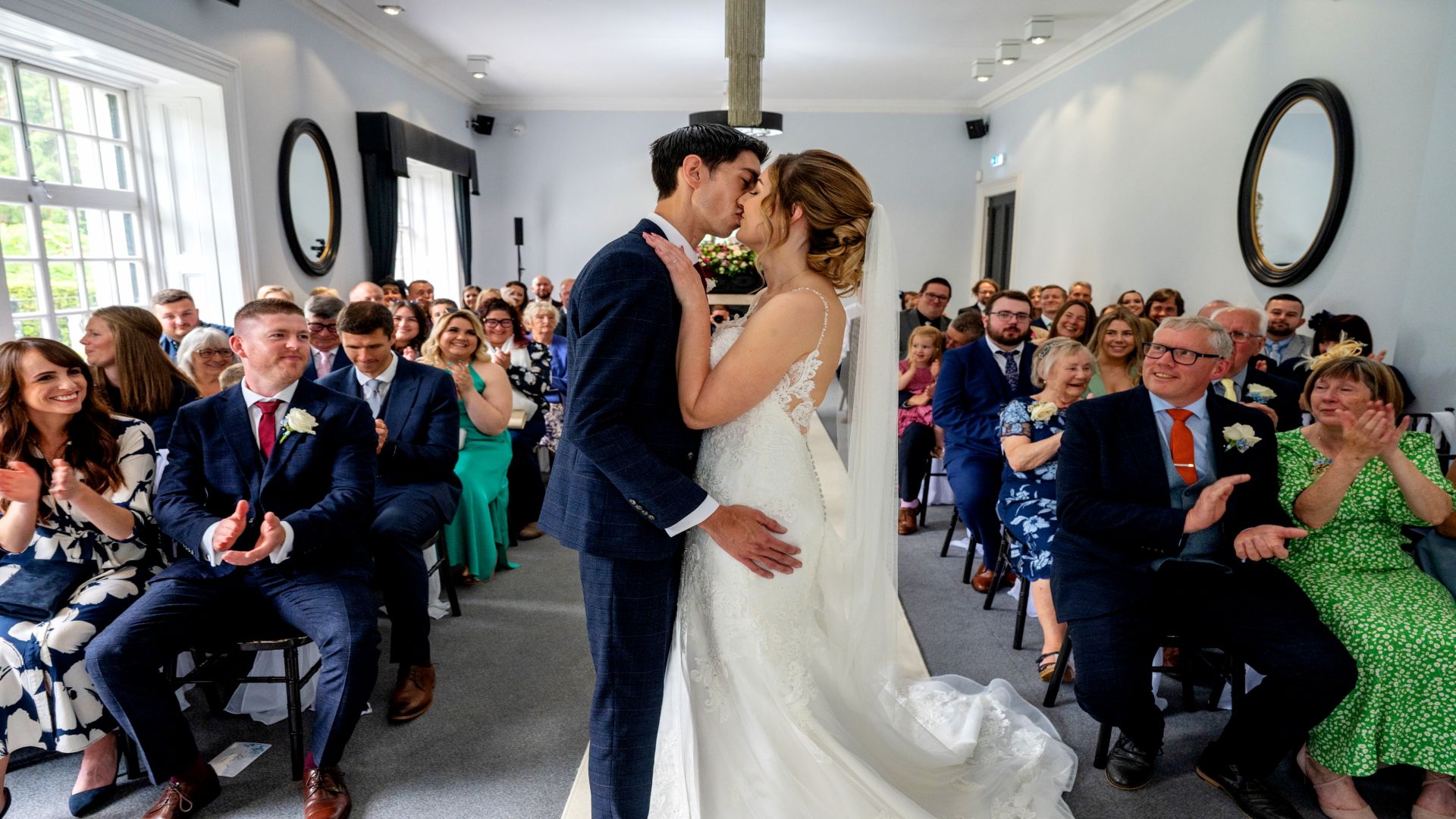 WEDDING RECEPTION IN THE GARDEN ROOM AT SWYNFORD MANOR
The Garden Room at Swynford Manor is beautiful and the perfect setting for a wedding breakfast and speeches! Natural light makes for stunning photos and video and I love the way Andy and Lewis captured the laughter during the speeches.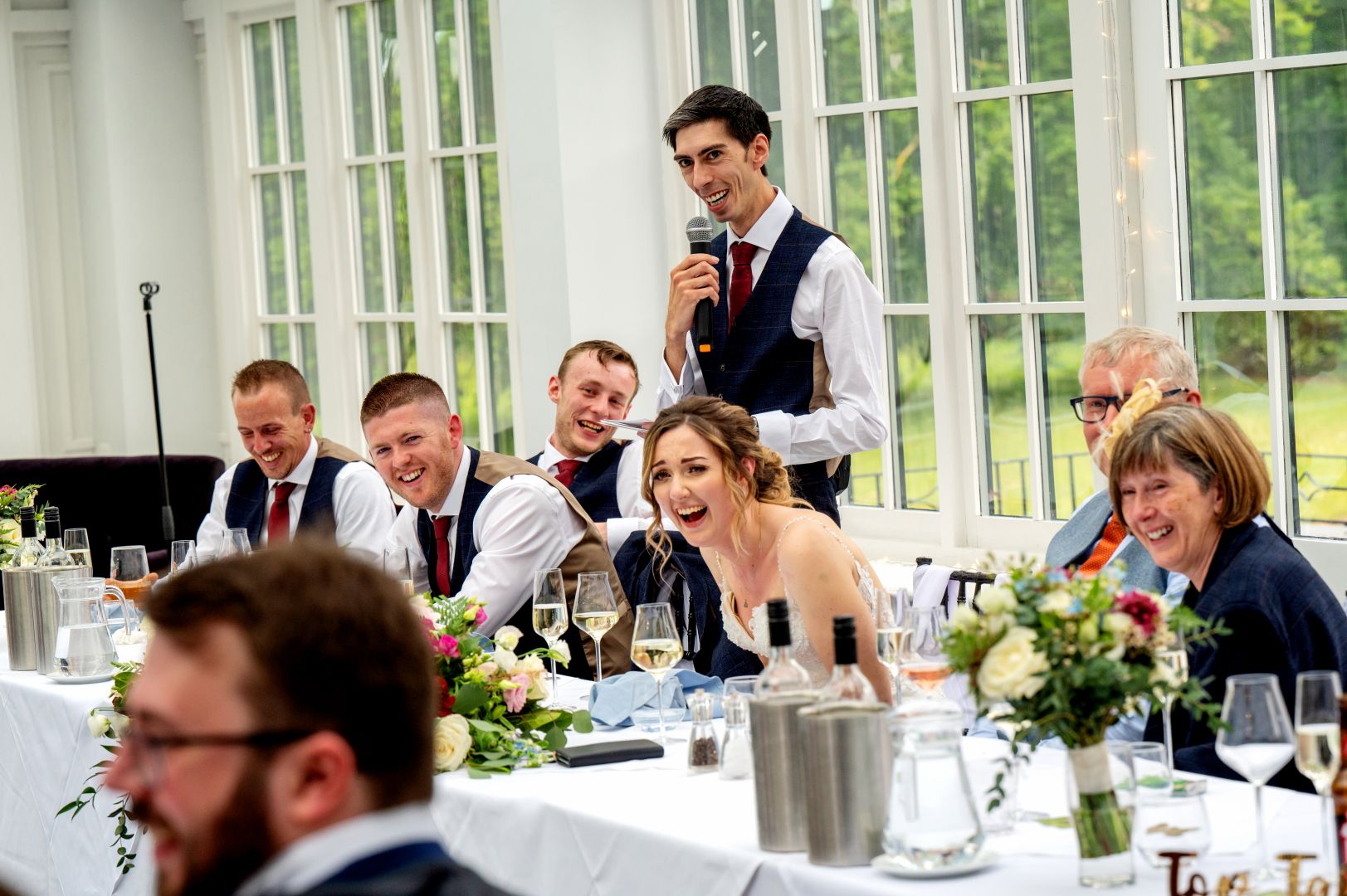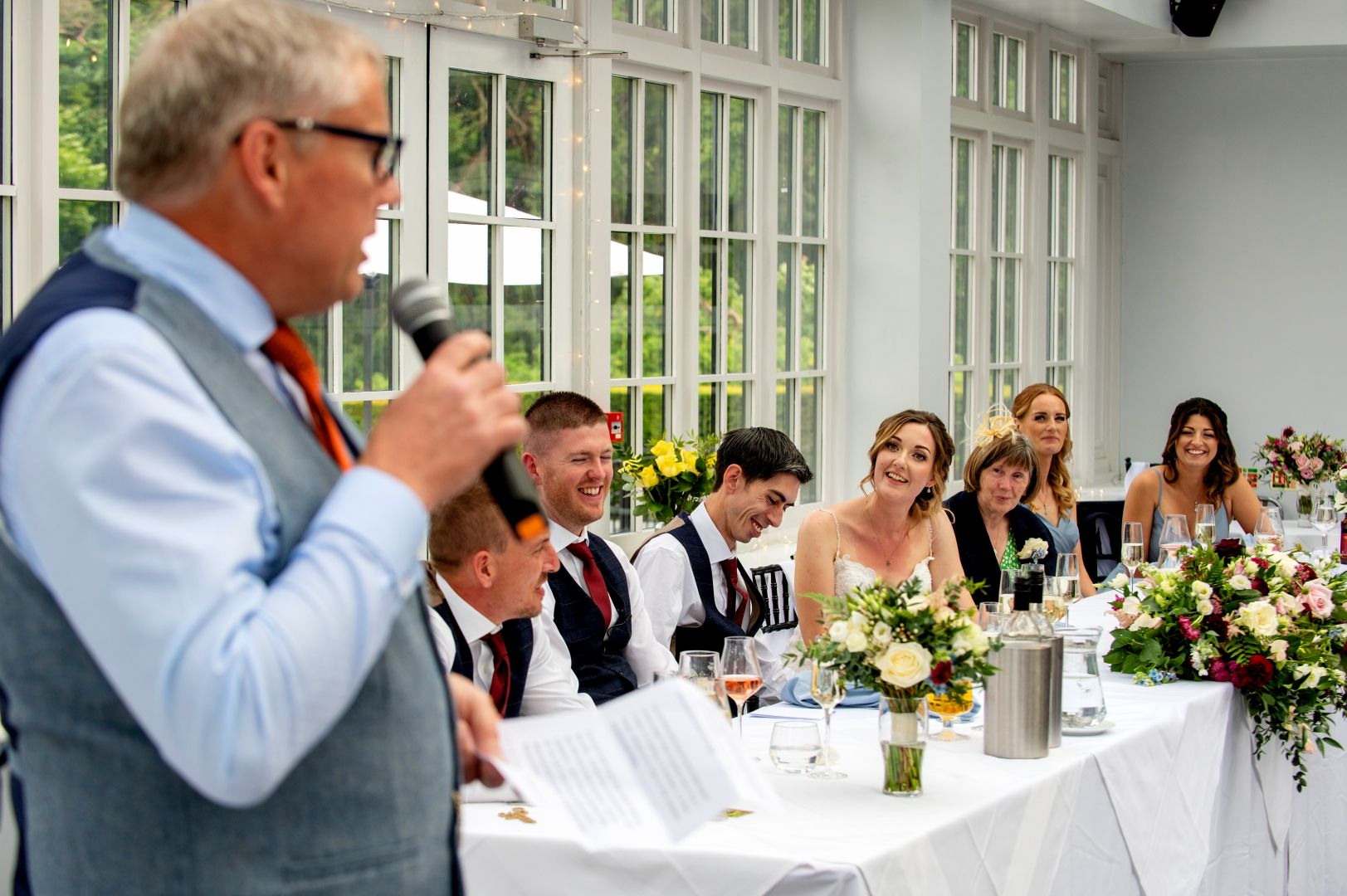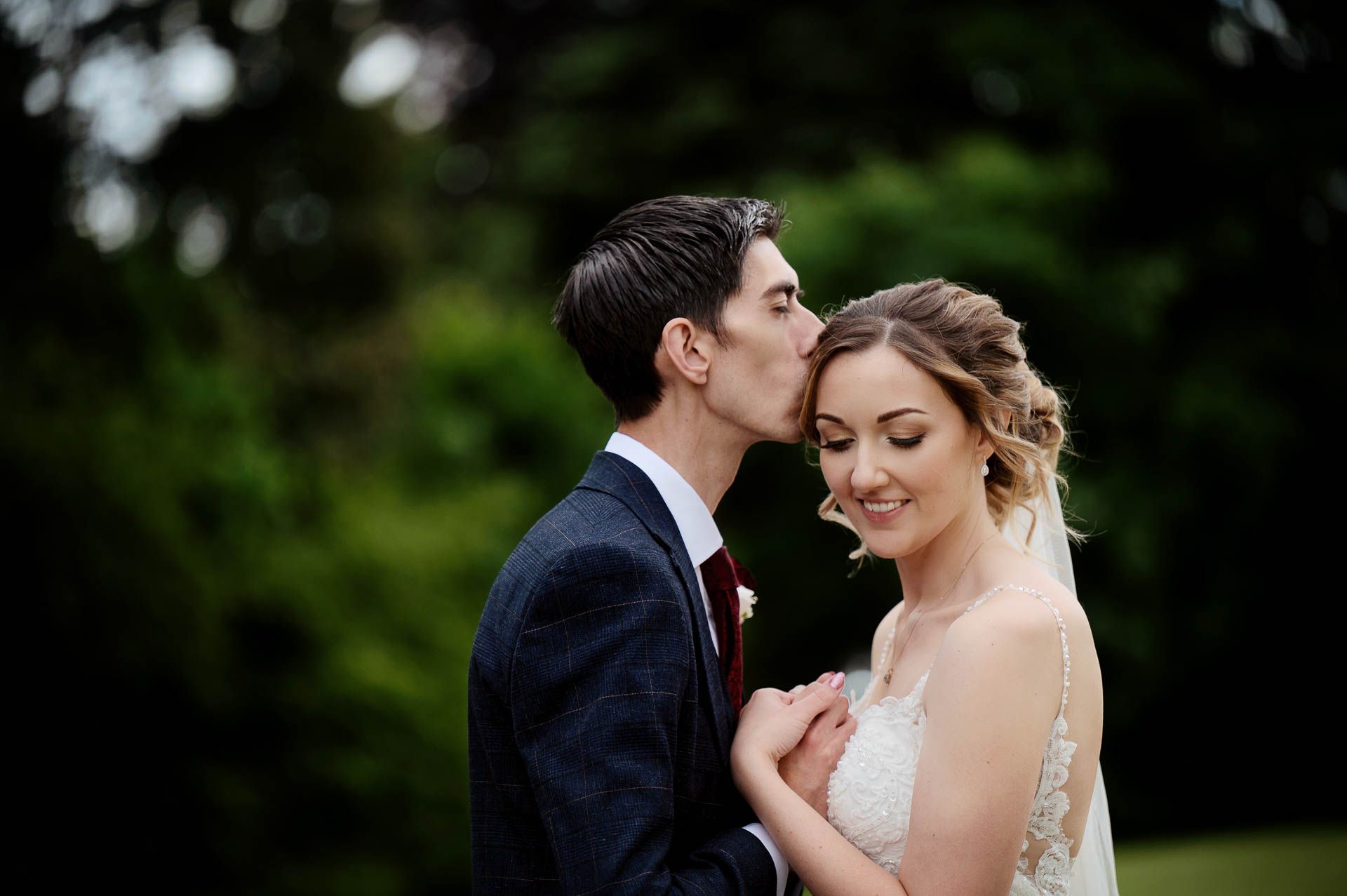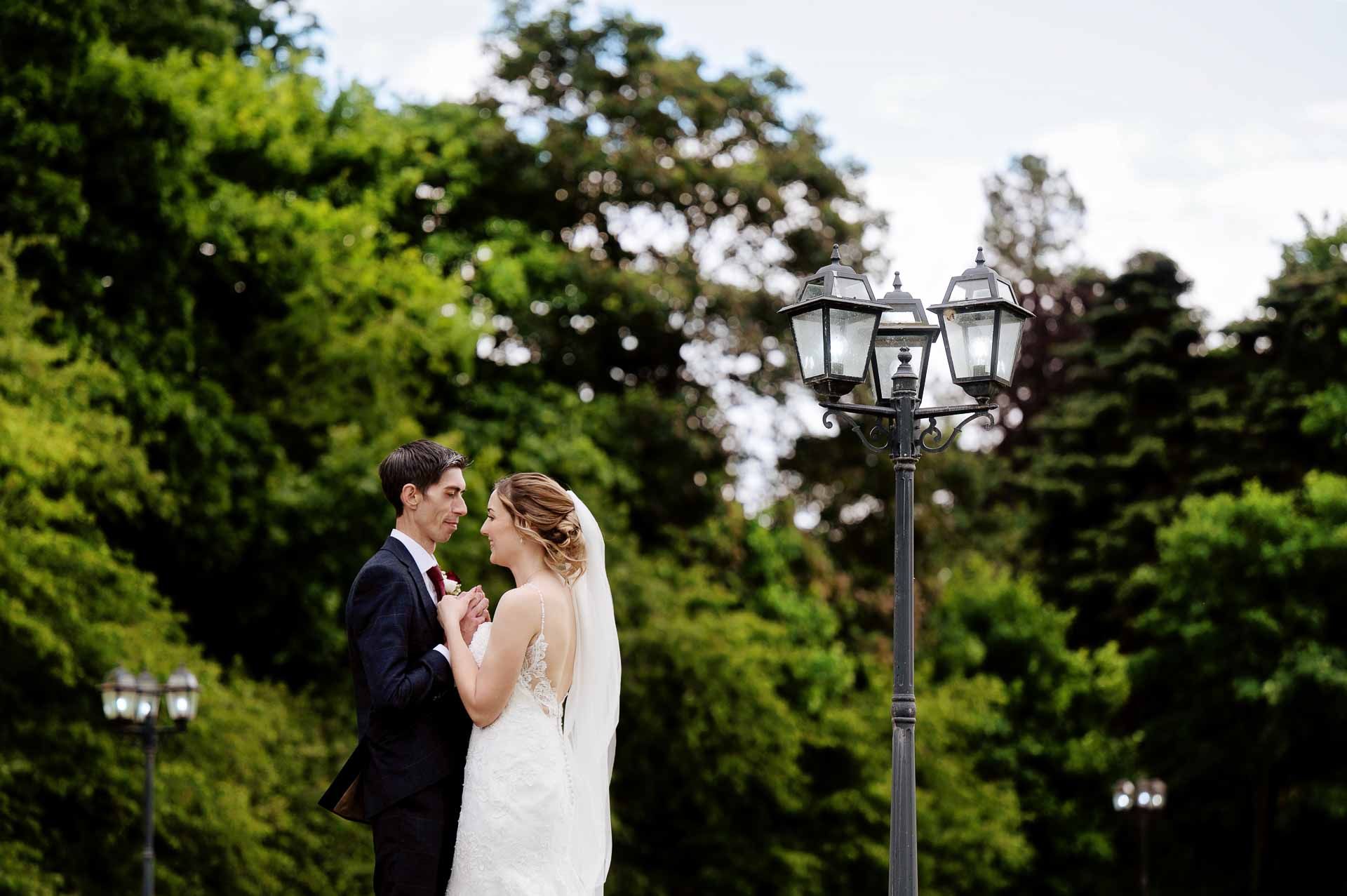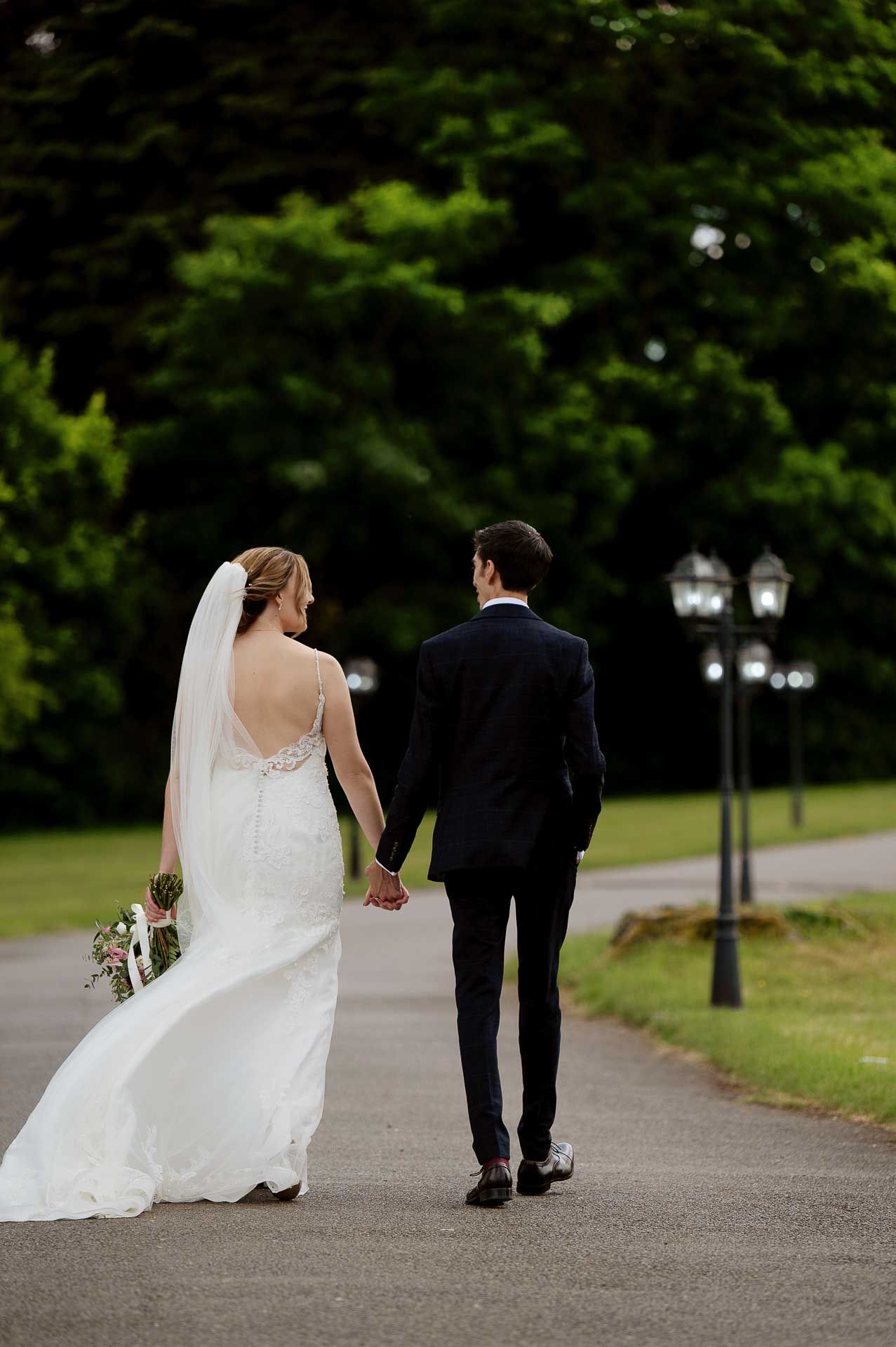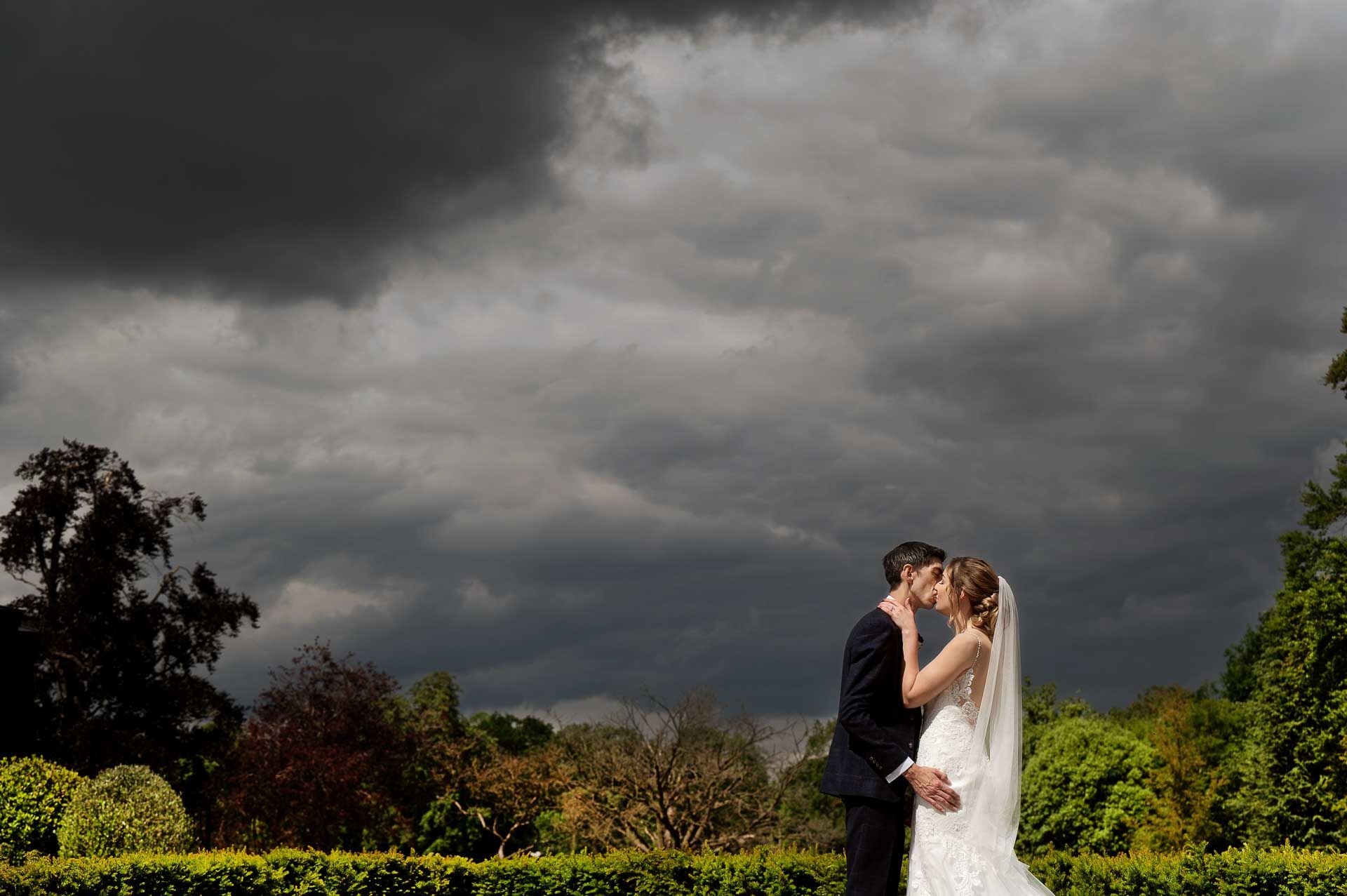 EVENING PHOTOSHOOT AT SWYNFORD MANOR WITH SMOKE BOMBS AND SPARKLERS
I've already mentioned how much I love Andy and Lewis' creativity and the end of the wedding was no exception! Andy ran around the trees with a smoke bomb whilst Ross and Sophie stood really still, the result were these epic photos below. If you are looking for dedicated photographers, these two are who to call!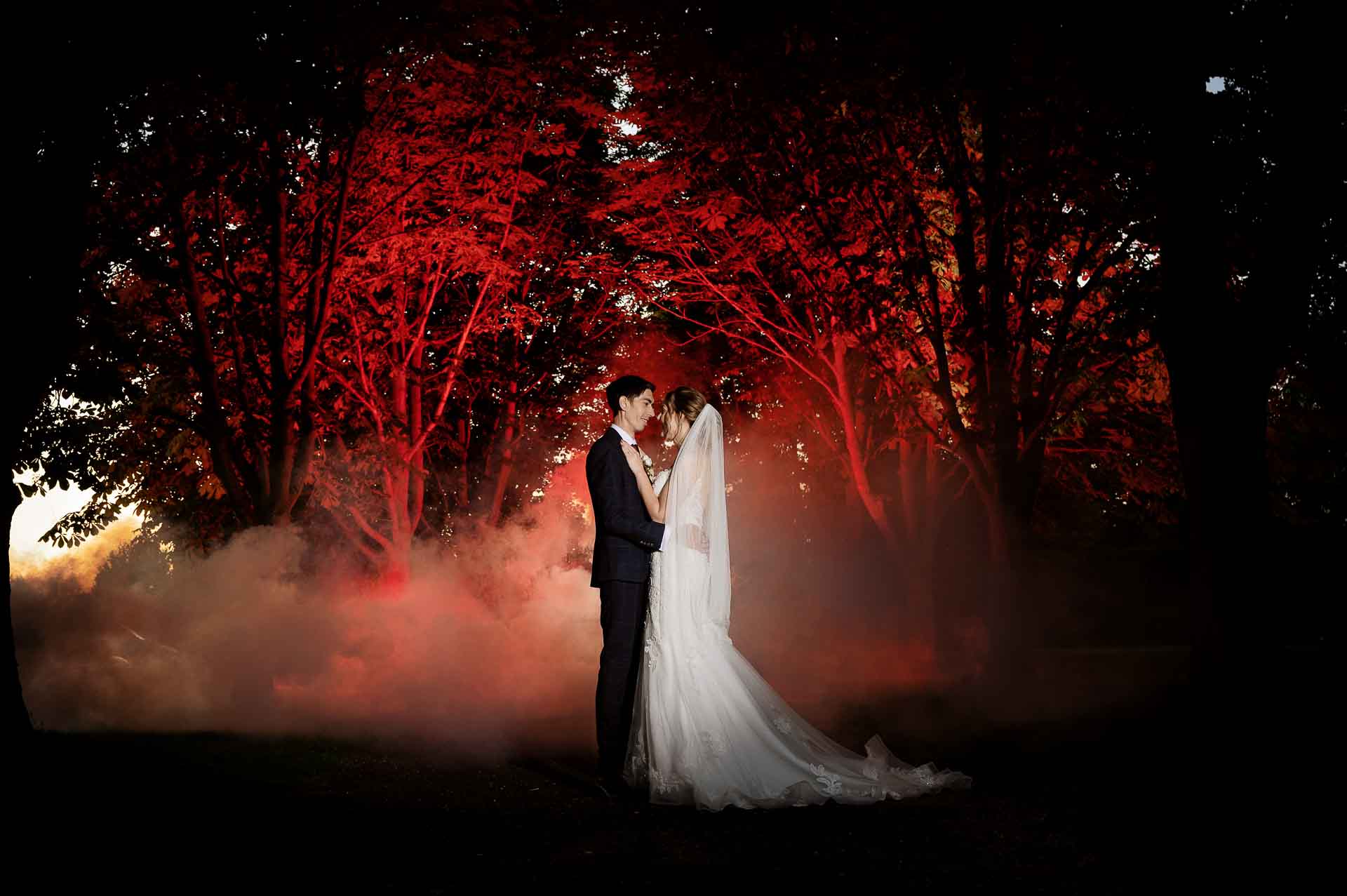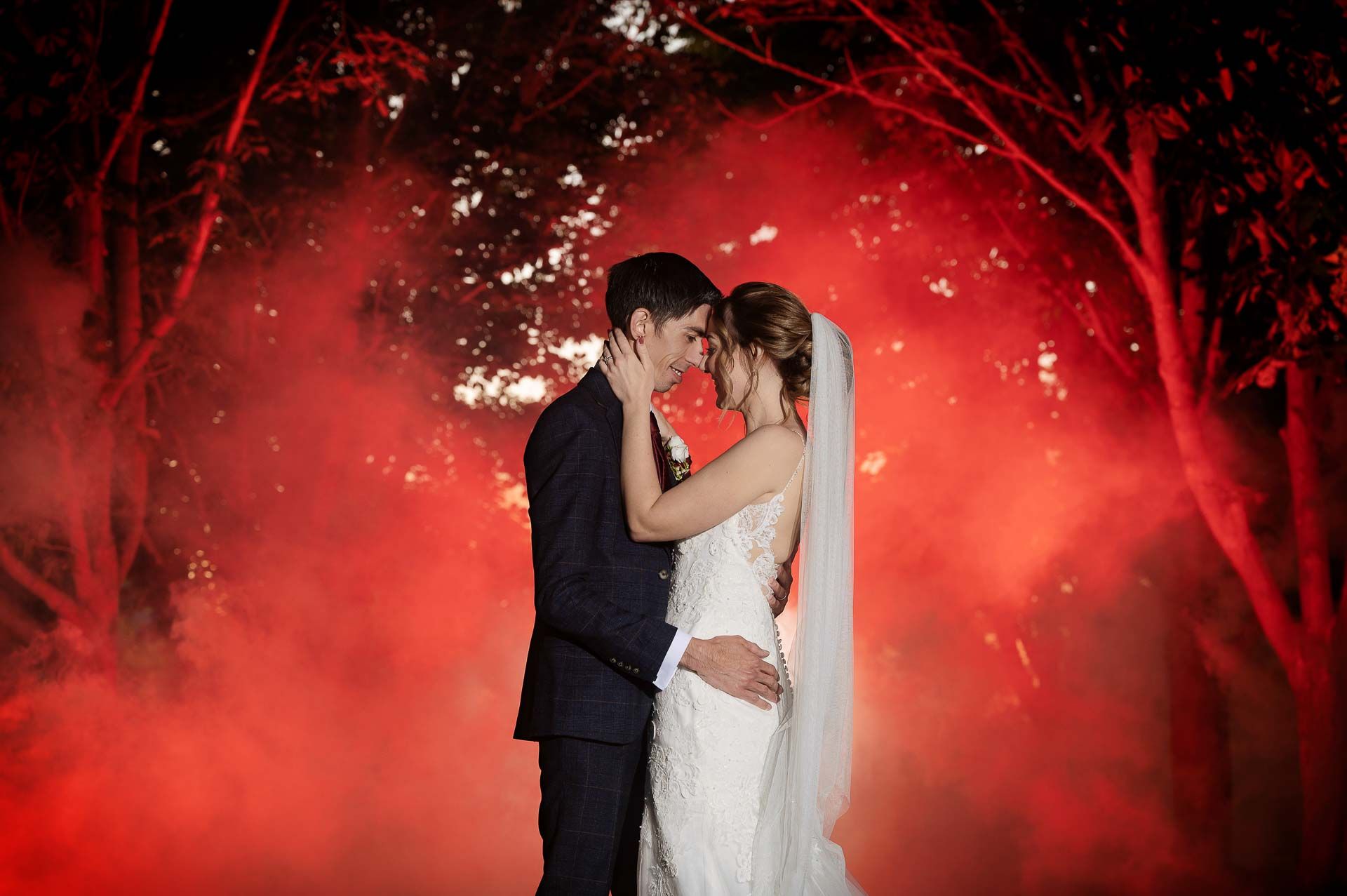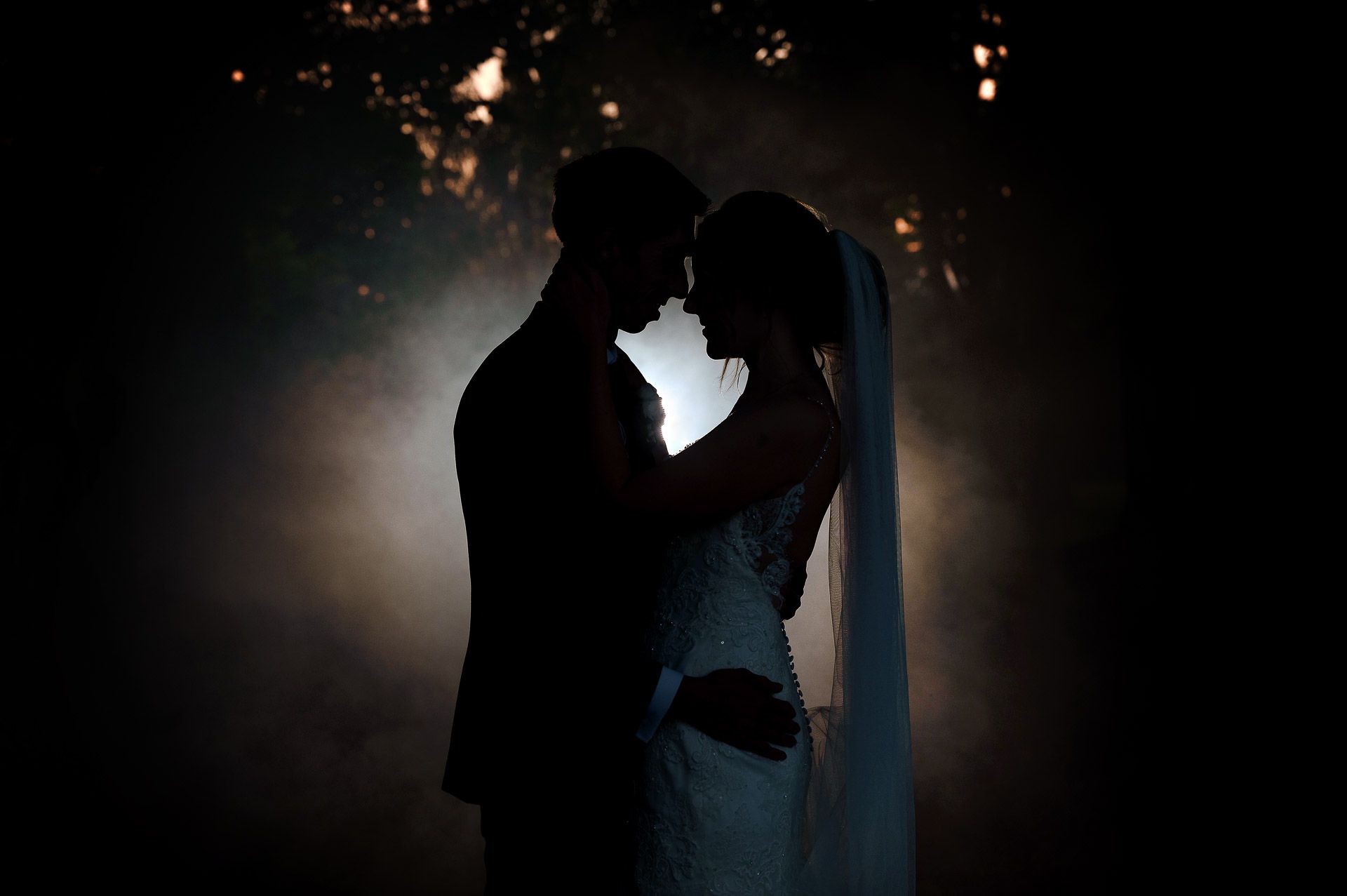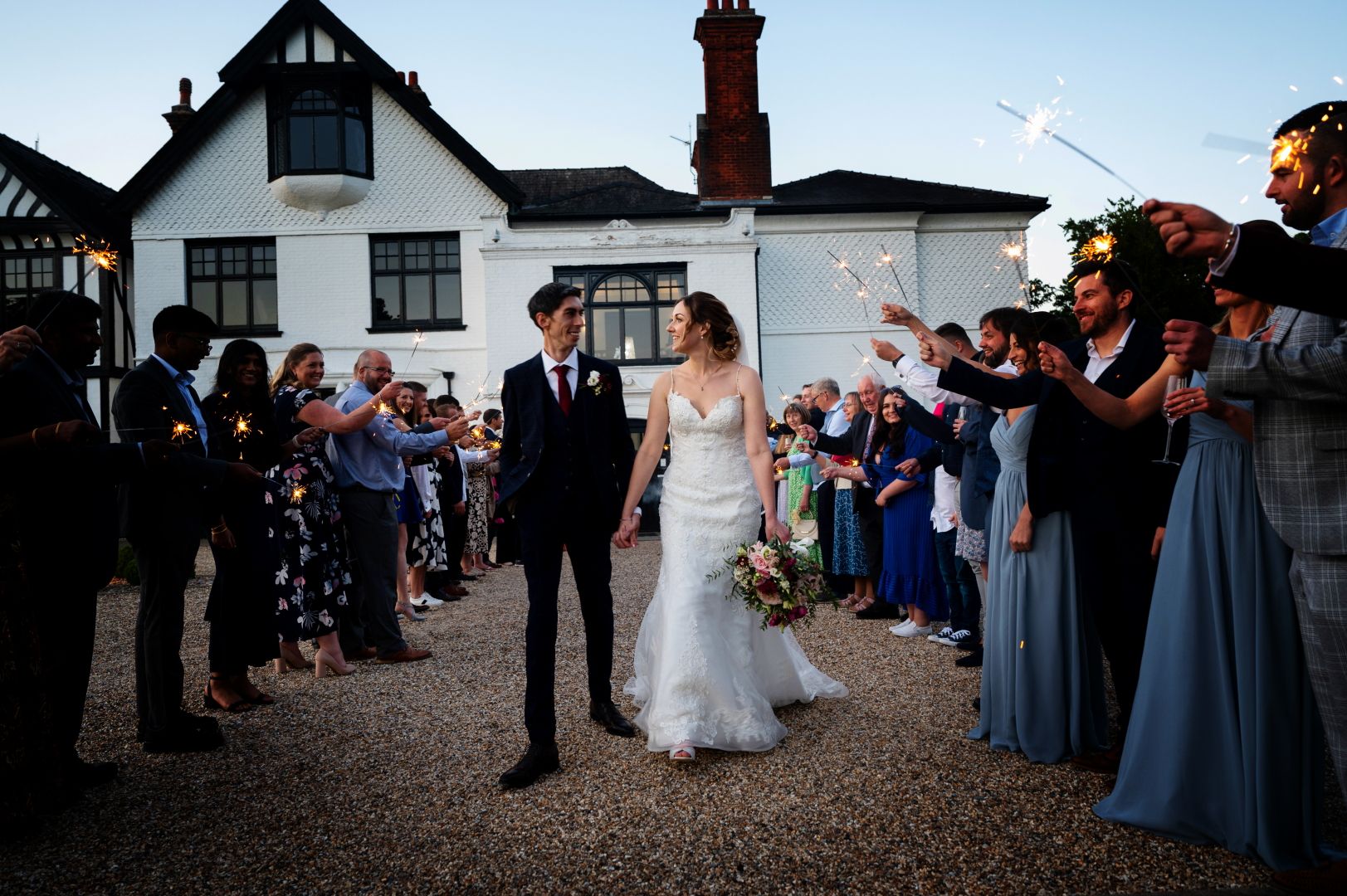 Cambridgeshire wedding videographer
Veiled Productions films fun, climate friendly 4K wedding videos across Cambrideshire for modern, guest focused couples. Based near Banbury in Oxfordshire, Rachel from Veiled Productions is centrally located within England to film weddings in Hertfordshire, Bedfordshire and across the south of the country.
GETTING MARRIED AT SWYNFORD MANOR AND LOOKING FOR A VIDEOGRAPHER?
Ready to make the best investment for your wedding? Use the contact page to find out if we're free on your chosen date.