Cat and Calum's wedding day at The Garden Barn wedding venue near Haverhill in Suffolk was so much fun. It was our first visit to The Garden Barn and we loved the tranquility and beauty of the venue.
Thank you so much for having us Cat & Calum!
The Garden Barn wedding videographer Veiled Productions presents Cat and Calum's wedding highlights film
From the minute I contacted Rachel she was friendly & approachable and her communication was outstanding which certainly helped with the stress levels involved in planning a wedding. I had some restrictions due to the venue but Rachel went out of her way to help manage these and offered reassurance and support to ensure she captured our day. Even coming to meet our vicar.
On the day Rachel was again calm, professional and friendly. We were absolutely thrilled with the end product and Rachel's creativity and style in producing a video which will be treasured forever. It was delivered in great time and presented imaginatively. I would highly recommend Rachel and thrilled with the service we received 😊

Cat and Calum
Bridal preparations at Lodge Cottage
We always love it when there is accommodation onsite at a wedding venue and Lodge Cottage was so well thought out only a few metres from the Garden Barn. It was a perfect set up with sofas, a kitchen and table and bedrooms. Lots of room for Cat and her bridesmaids to get ready. We met Lee Allison Photography for the first time and were really impressed with his professionalism and creativity – our favourite shot he took is just outside the barn as it got dark, check it out below!
Wedding ceremony at All Saints Church, Little Bradley
The church is only a two minute walk from Lodge Cottage so it's the perfect location for those wanting a church ceremony. Cat walked down accompanied by her Dad and her bridesmaids. The church was small but we all managed to squeeze in.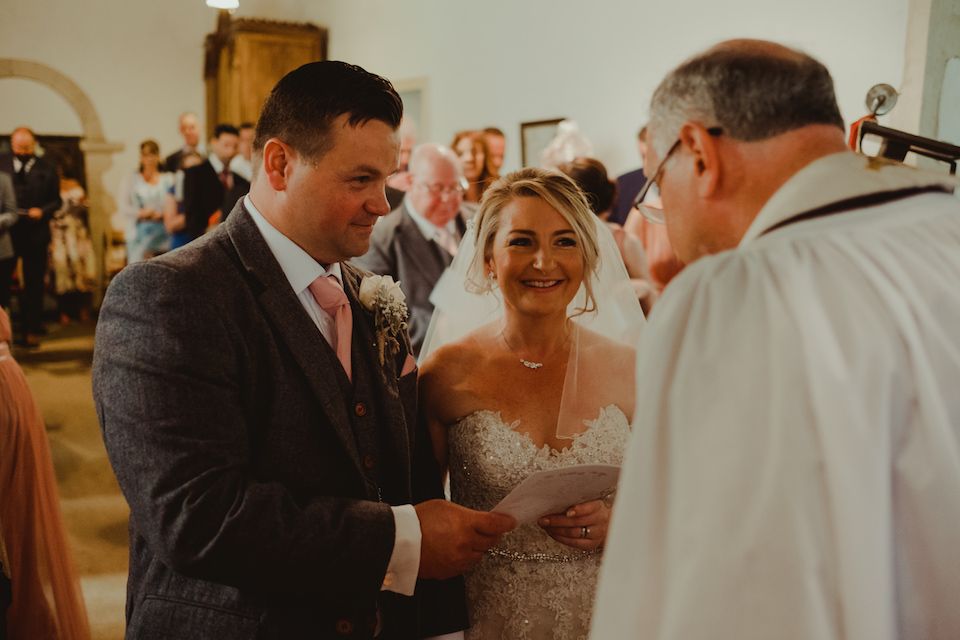 After exiting from the church, Cat and Calum's guest threw the confetti just outside. This is always one of my favourite parts of the day because it makes for such natural smiles and laughter. Calum looked at his best with his suit from The Vintage Suit Hire Company. They are one of our favourite wedding menswear services based in Bedford.
Wedding reception at The Garden Barn
Cat and Calum walked together back to The Garden Barn greeted with Prosecco in the beautiful English sunshine. The gardens are beautiful and the barn is wonderfully light which is ideal for photography and videography. After a delicious dinner and great speeches, Cat and Calum invited their guests to watch them cut their wedding cake. We were incredibly impressed when Cat told us she had made it herself and was starting her own business Cakes by Catriona. Following on from the cake cutting, their first dance was announced. Cat and Calum rehearsed a routine to surprise their guests. They didn't disappoint and we loved how much their guests enjoyed it!
Such beautiful images by Lee and such a pleasure to work alongside. We highly recommend him if you're looking for a wedding photographer in Cambridgeshire. Thank you so much for having us capture you're wedding day Cat and Calum. We wish you a lifetime of happiness together.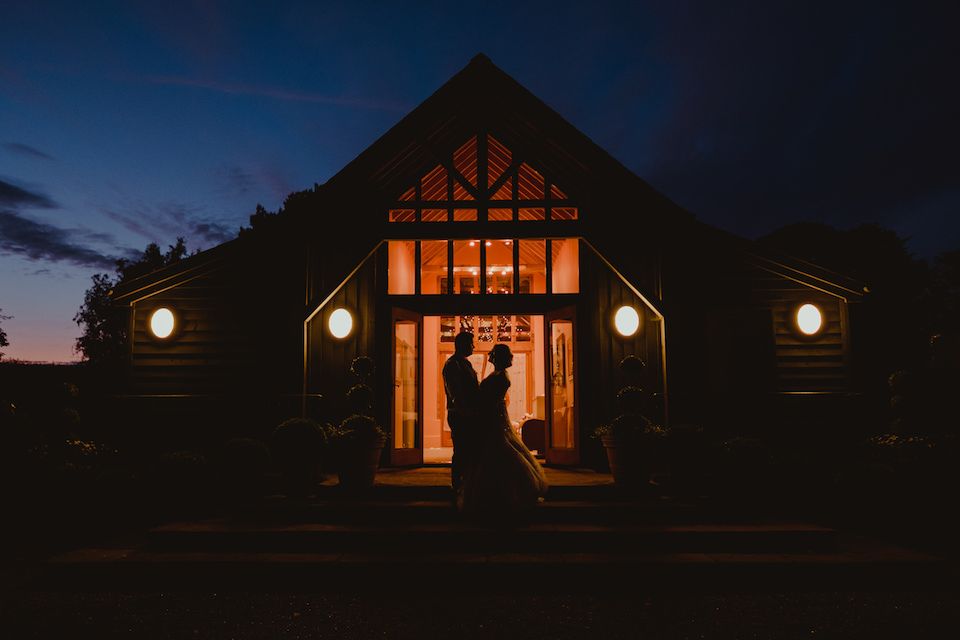 Planning a wedding at The Garden Barn wedding venue and would love to capture all the memories? Contact us below!
Ready to make the best investment for your wedding? Use the contact page to find out if we're free on your chosen date.