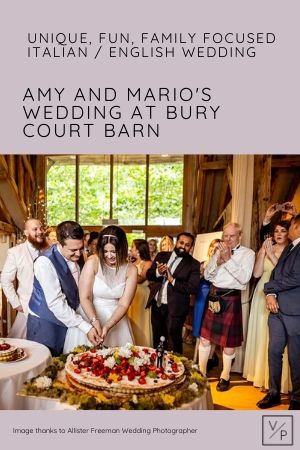 Bury Court Barn wedding videographer Veiled Productions presents Amy and Mario's wedding highlights film
We are big fans of Bury Court Barn, having been lucky enough to film there previous for Jo and Alex's spring wedding and Hannah and Mike's winter wedding. Therefore, when Amy and Mario asked both Pete and I to film their Italian / English cross over wedding celebrations there, we jumped at the chance!
Bridal preparations in the Oast Cottage
Amy got ready with her mum and bridesmaids in the Oast Cottage on site at Bury Court. Louisa Day styled Amy's hair and make up beautifully and was lots of fun throughout the morning. I always love filming this part of the day because of all the anticipation. Knowing that this is the part of the day, if you follow tradition, that couple's will see for the first time watching it back, also makes it extra special to film.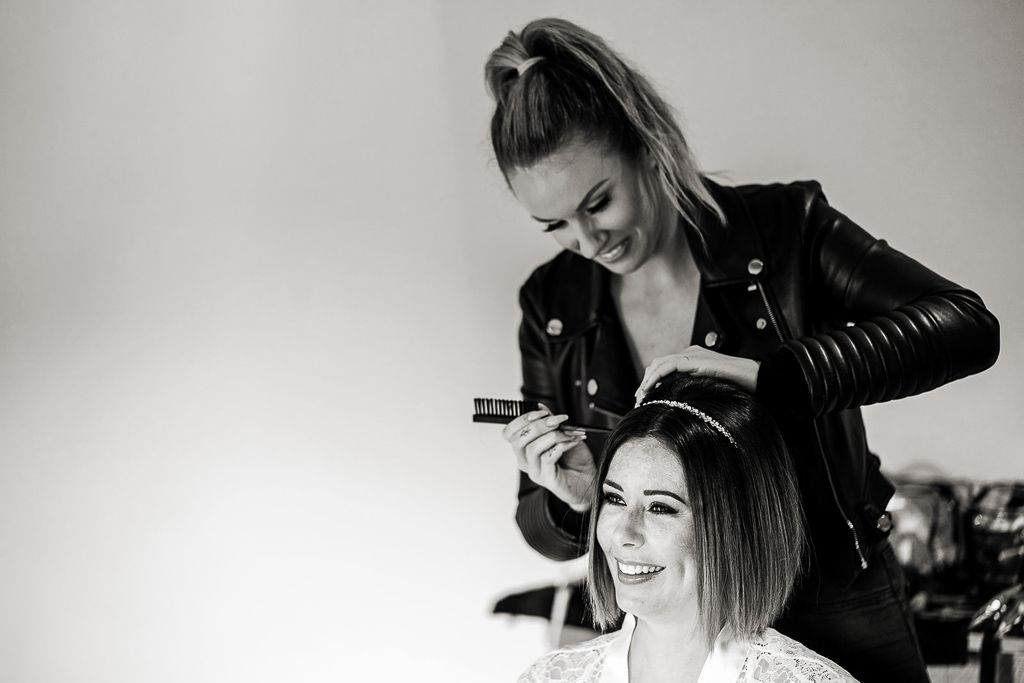 The reason I love wedding venues where you can get ready on site is because there is much less pressure. Most couples getting ready at their venue are able to enjoy the morning with their loved ones. Amy was very relaxed and it was a wonderful moment when her bridesmaids saw her in her dress for the very first time! Amy chose a gorgeous textured wedding dress by Augusta Jones bought from Hayley Elizabeth Bridal in Orpington. The bridesmaids wore beautiful yellow dresses from JJs House.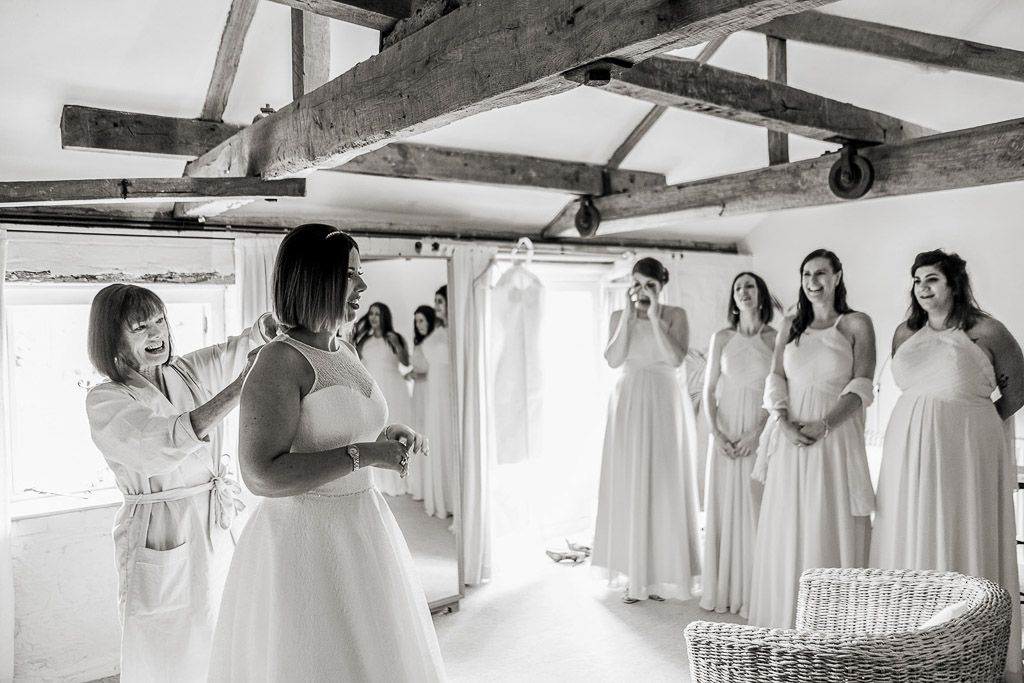 Groom preparations at home
Mario got ready with his groomsmen, best men and Dad at his best man's house. They all wore matching suits from Moss Bros and there was lots of banter over who had the correct waistcoat! It's moments like that which make a wedding film – the funny moments you can't predict to watch back and laugh at for years to come!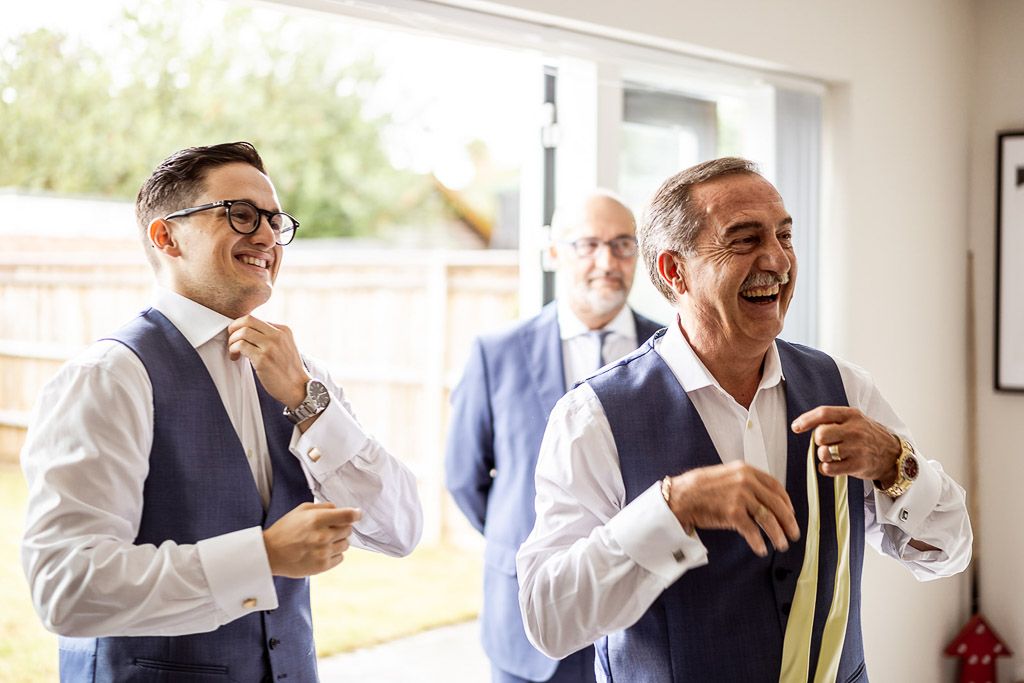 Allister Freeman was Amy and Mario's chosen photographer and what a lovely gent he is! We're always conscious not to get in the photographer's way and he was also very conscious to work with us which we are very grateful for. I think the photos speak for themselves! I love the natural emotion captured throughout the day.
Civil wedding ceremony at Bury Court Barn with an extra special family performance
Amy and Mario made their vows during a wonderfully personal civil wedding ceremony. I love how excited they both were to meet each other at the end of the aisle. A very special moment during the ceremony was Amy's family singing a song her Dad wrote especially for the day. This was a first for us at a wedding, we got goosebumps and Amy's tears during the performance really showed how much it meant to her. It was something she told us was really important to her to be filmed so she can relive it after the wedding. We are so glad she did!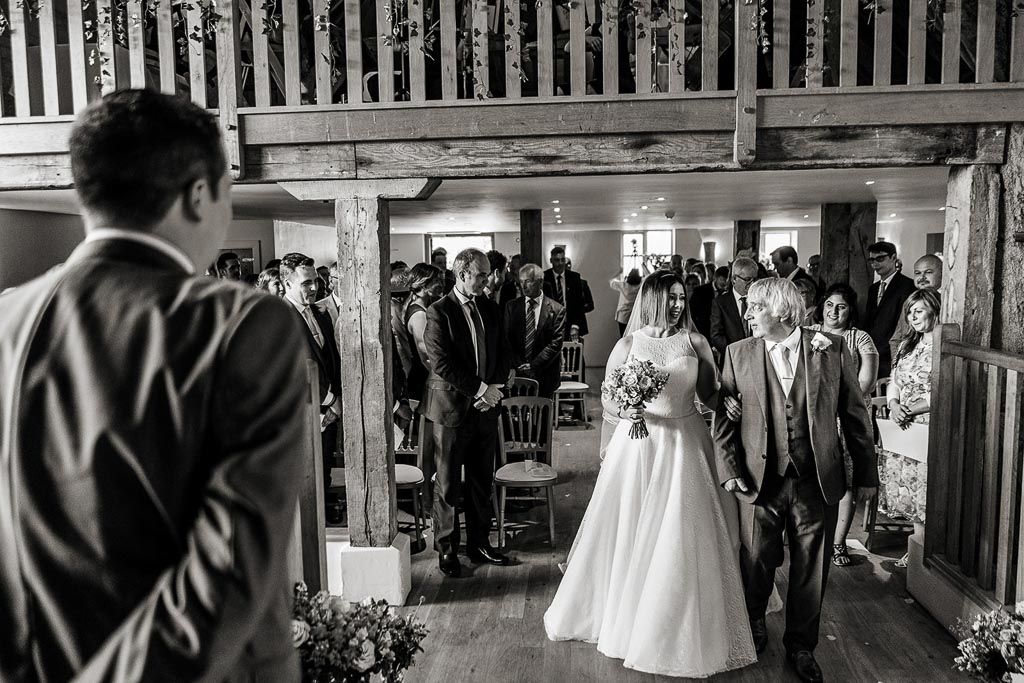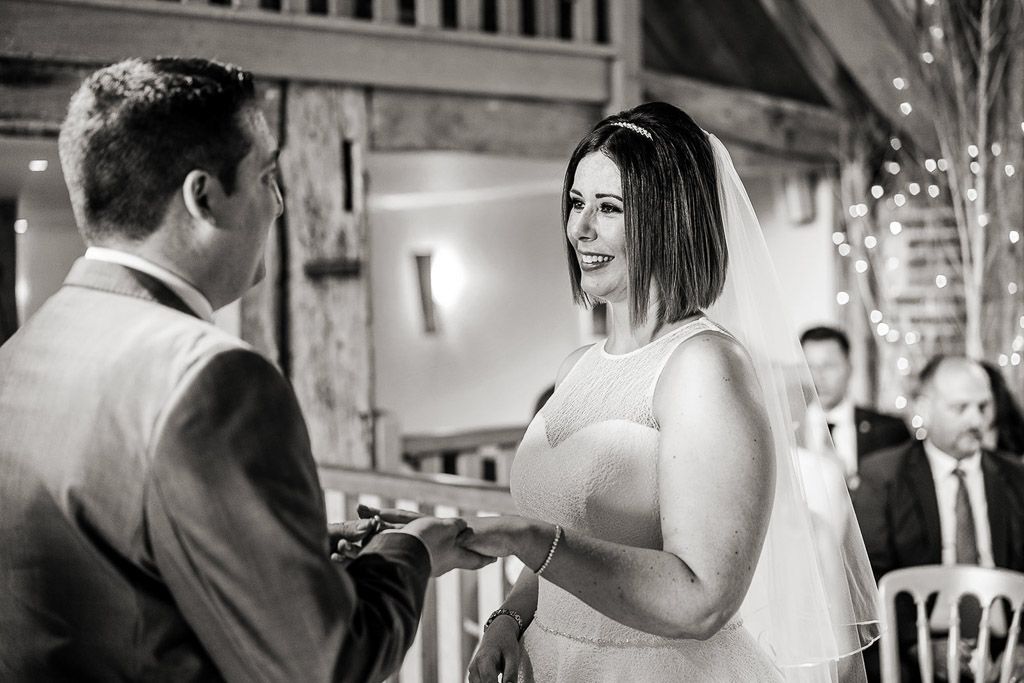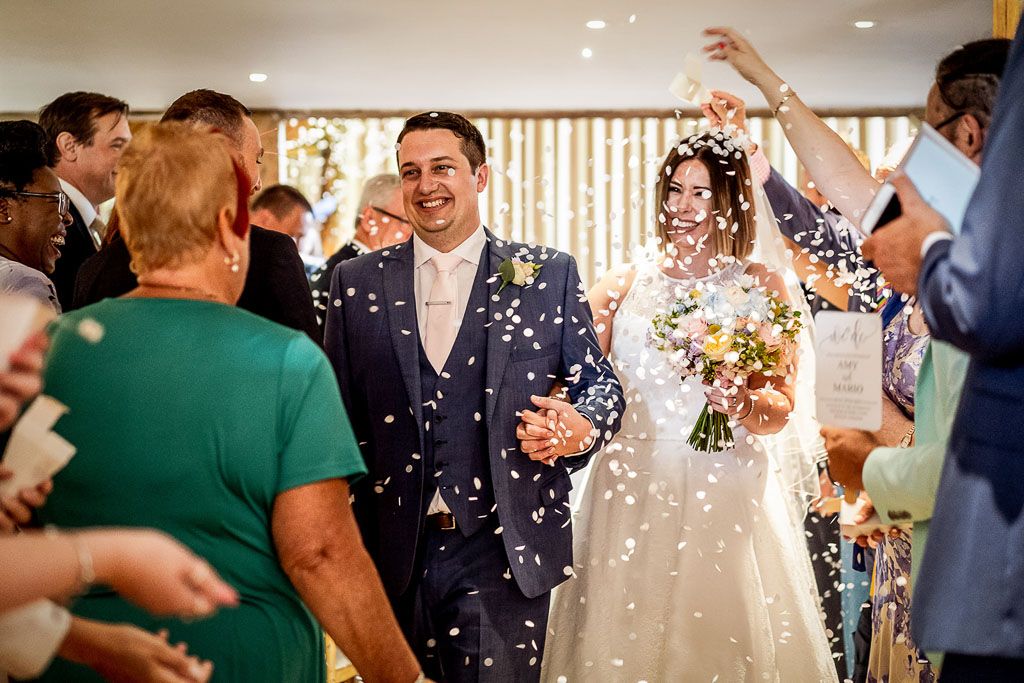 Beautiful wedding reception at Bury Court Barn
Another reason we love the barn is because despite being a barn it feels light and airy. As videographers, this is great because it means we can avoid using LED lights. Amy and Mario's chosen decor really amplified the beauty of the barn. We particularly loved the flowers by Lavender Hill. During the formal photographs, guests were entertained by a fabulous string quartet Status Cymbal.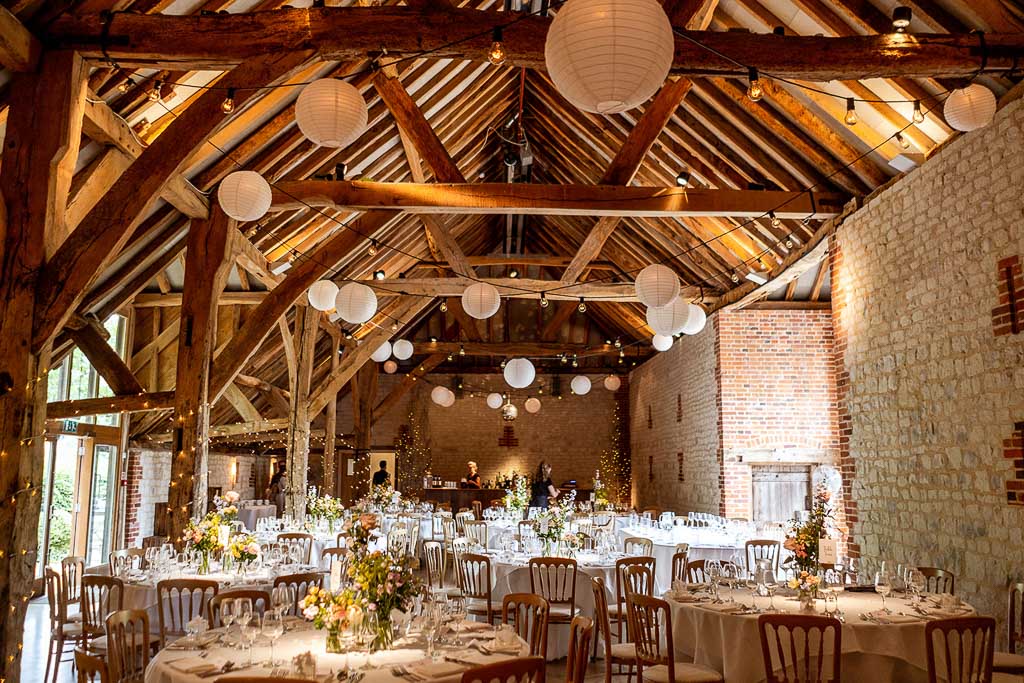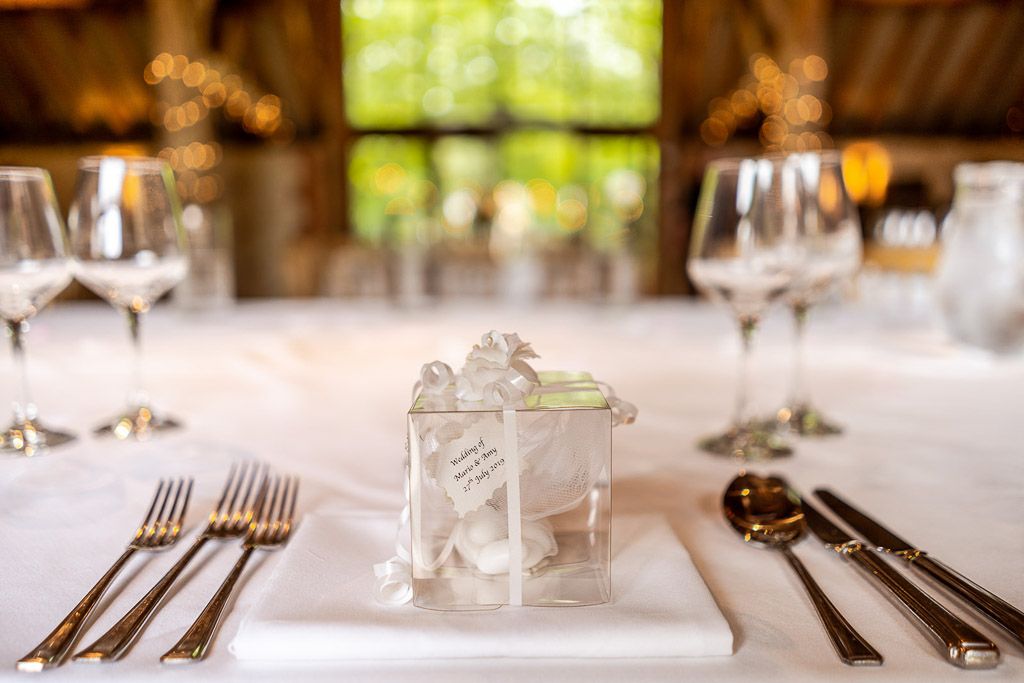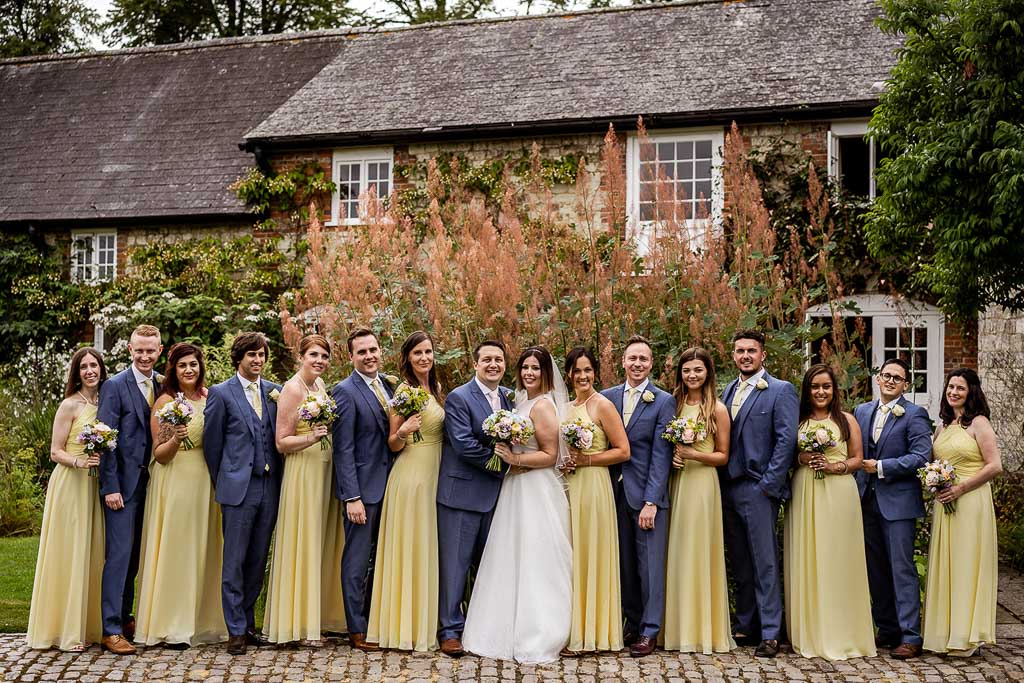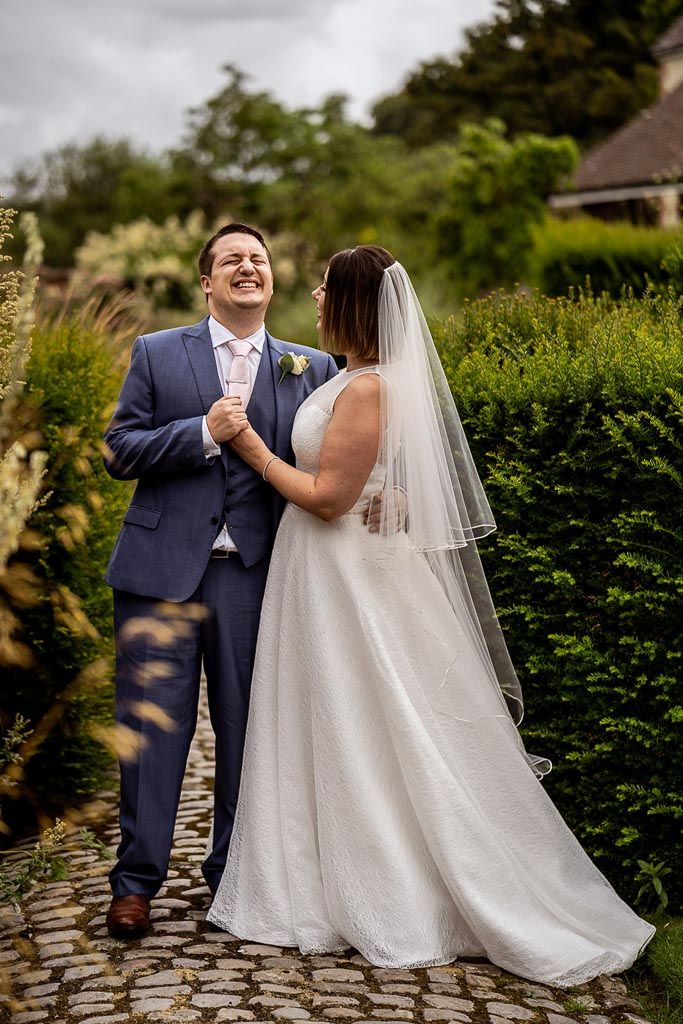 A fun evening reception with Italian pizza oven and bouncy castle in the courtyard of Bury Court Barn
Mario's Italian heritage was present throughout the day with some really special details. Freshly baked pizza was enjoyed throughout the night and guests could even watch the dough being prepared and cooked in the outdoor pizza oven!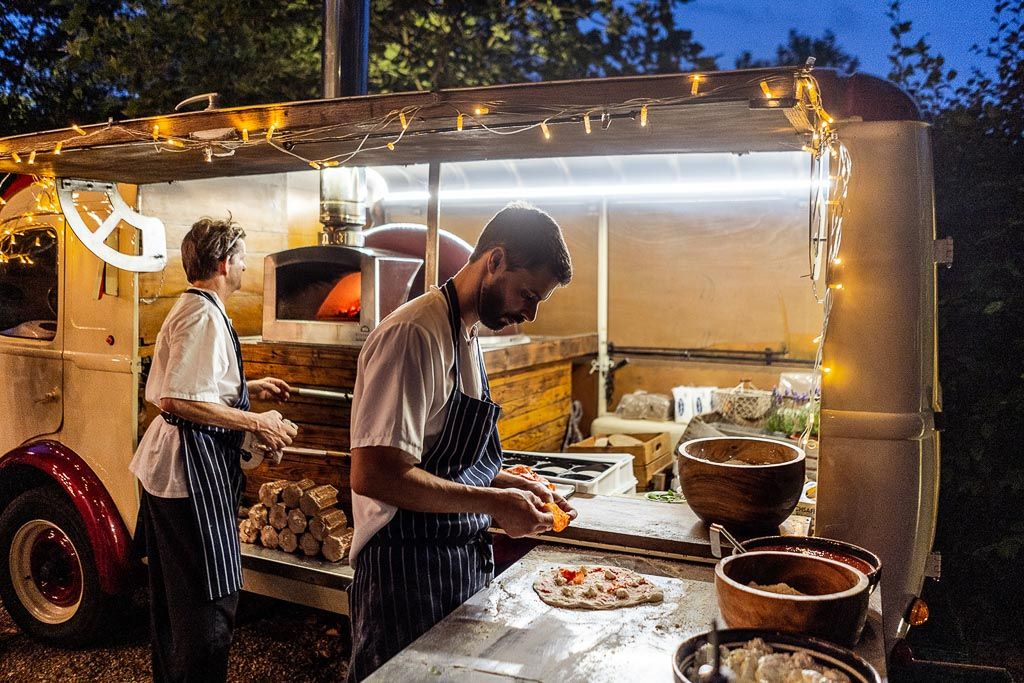 We always love it when there's lots of entertainment and weddings because the footage is amazing! The bouncy castle and photobooth made for some hilarious moments that Amy and Mario can watch again and again. A surprise for the guests was an Italian tradition of compiling the wedding cake live on the day. The incredible cake made of layers of sponge and fruit was made by Signorelli.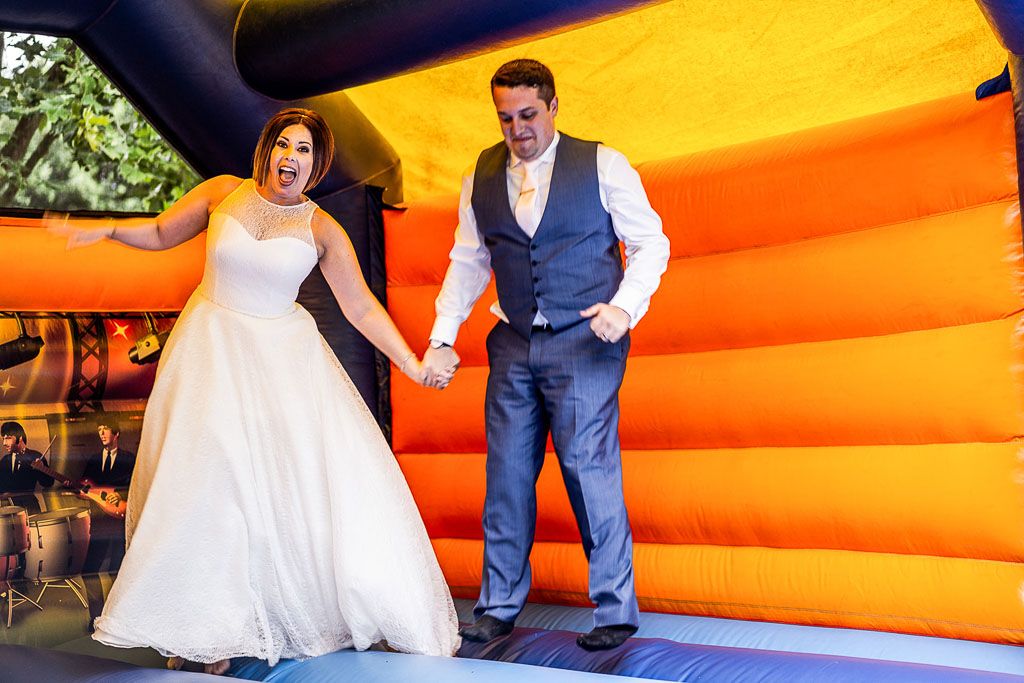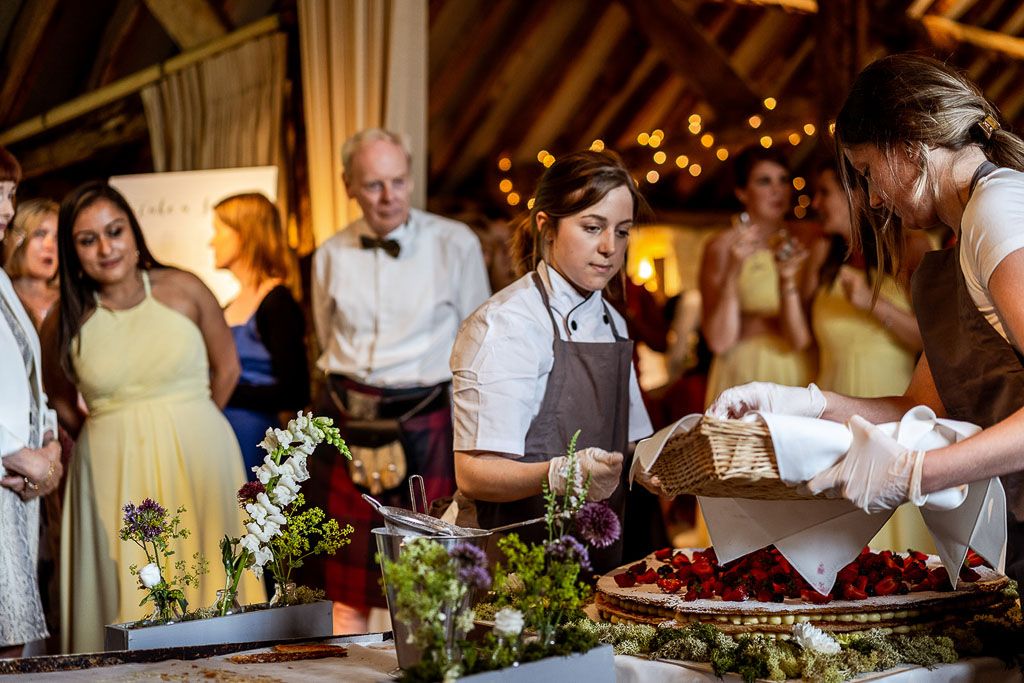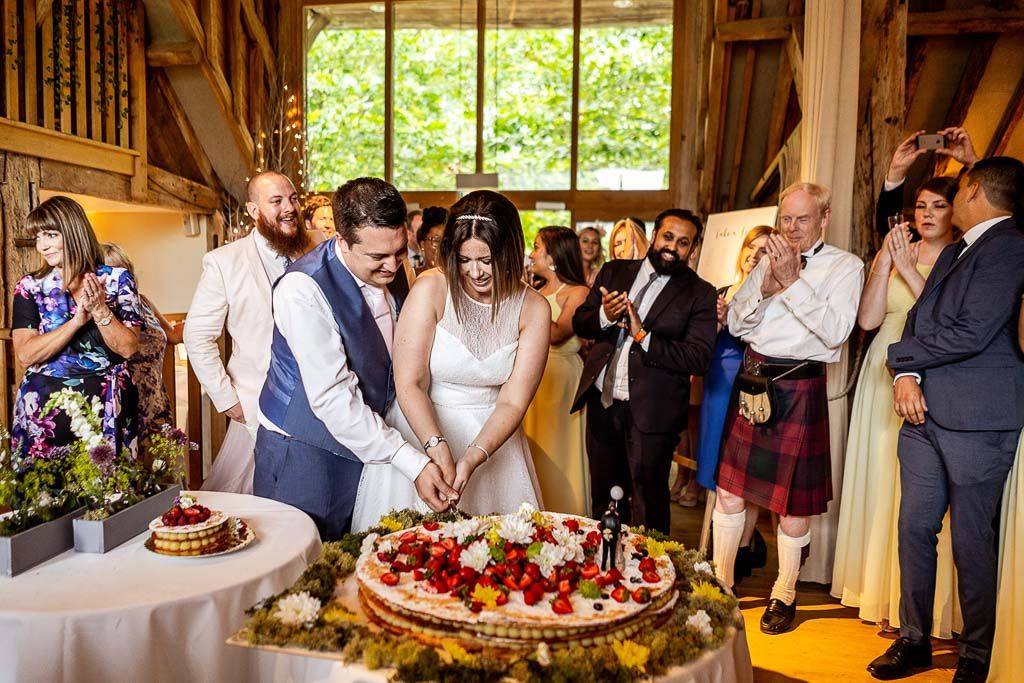 Another favourite moment is the first dance because it's a special moment between the newlyweds. Amy and Mario then danced the night away with their guests to the very talented performances by Dukes of Havoc band. The night ended with a truly spectacular display of fireworks by Flashpoint Fireworks.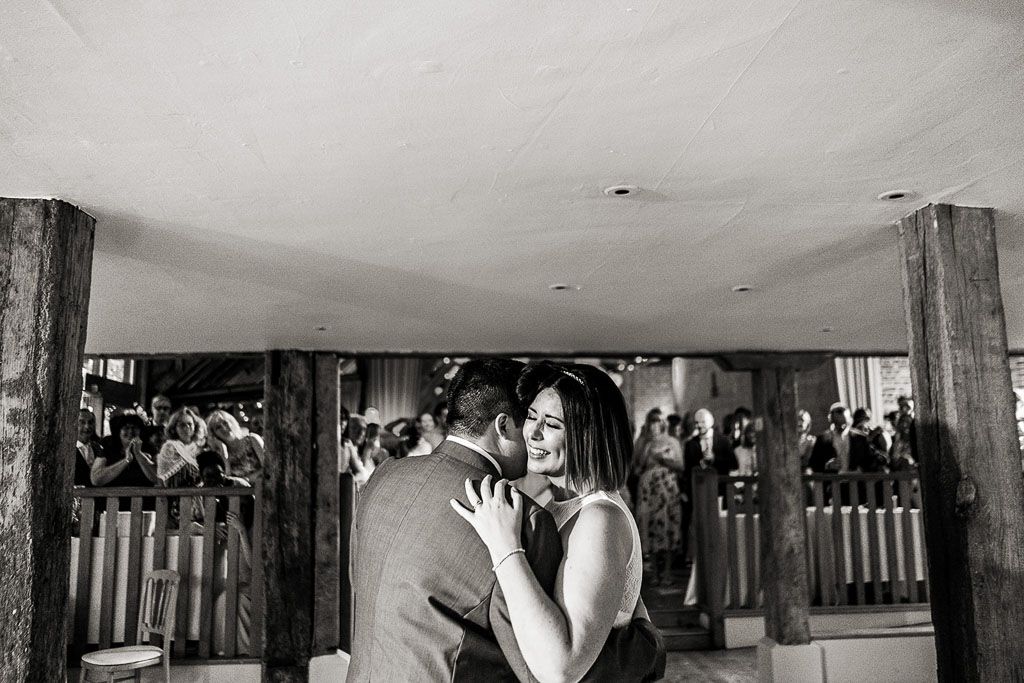 Bury Court Barn romantic wedding video – Amy and Mario – a sneak peek
A sneak peek wedding film edited within 72 hours of your wedding day. Something for you to watch on honeymoon whilst I edit the other films!
Surrey wedding videographer
Veiled Productions films fun, climate friendly 4K wedding videos across Surrey for modern, guest focused couples. Based near Banbury in Oxfordshire, Rachel from Veiled Productions is centrally located within England to film weddings in Buckinghamshire, Hampshire and across the south of the country.
Getting married at Bury Court Barn and looking for a videographer? Contact me below, I'd love to capture your special day.
Ready to make the best investment for your wedding? Use the contact page to find out if we're free on your chosen date.